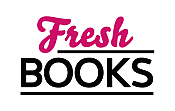 April showers are here, settle with a great read!
"A powerful, moving, and incredible story about some very brave women."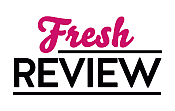 Reviewed by Teresa Cross
Posted March 28, 2021

Historical | Non-Fiction History
THE LIGHT OF DAYS, written by Judy Batalion is the Untold Story of Women Resistance Fighters in Hitler's Ghettos. I must say that this one powerful read for many reasons. First, it was not an easy read for the fact that in this one book I read more unhuman acts of torture towards Jews than in a long time. This makes me look at the injustice in the world today and think, nothing else I have read or heard of could compare. Second, Batalion did her research and puts you in the place of these brave women who faced more fear than I could ever imagine. Third, there is something about this history that little by little I learn something new as time goes on. That tells me that the stories do not stop here, but that there must be more to come. Though I'm not sure if those stories could be retold as well Batalion did here. Every woman she wrote about was clear in your head as you read. Never did I get them confused and it helps to have the Cast of Characters in the beginning.
This story is said to be optioned by Steven Spielberg for a major motion picture which I hope in doing so it does not lose the ambiance you feel from the story itself. These stories have not been told in full until now, giving us another side to World War II and the women who did all they could to survive. They watch their families and friends be murdered and tortured in such unbelievable ways. Some of these women were as young as their teens missing out on their youth as they had to grow older beyond their years at times to survive or take care of their fellow friends just to help them make it through a difficult time. At times they would pay off Gestapo guards, and flirted with German soldiers, or bribed them with wine or seduced them, anything just to stay alive.
A strong inspiring story, THE LIGHT OF DAYS, will be one you will not forget. If you love reading stories about World War II and the brave women who also made a difference and gave a lot then you will want to pick up Judy Batalion's true stories of some of the world's (In my mind)) bravest women.
SUMMARY
One of the most important stories of World War II, already optioned by Steven Spielberg for a major motion picture: a spectacular, searing history that brings to light the extraordinary accomplishments of brave Jewish women who became resistance fighters—a group of unknown heroes whose exploits have never been chronicled in full, until now.

Witnesses to the brutal murder of their families and neighbors and the violent destruction of their communities, a cadre of Jewish women in Poland—some still in their teens—helped transform the Jewish youth groups into resistance cells to fight the Nazis. With courage, guile, and nerves of steel, these "ghetto girls" paid off Gestapo guards, hid revolvers in loaves of bread and jars of marmalade, and helped build systems of underground bunkers. They flirted with German soldiers, bribed them with wine, whiskey, and home cooking, used their Aryan looks to seduce them, and shot and killed them. They bombed German train lines and blew up a town's water supply. They also nursed the sick and taught children.
Yet the exploits of these courageous resistance fighters have remained virtually unknown.
As propulsive and thrilling as Hidden Figures, In the Garden of Beasts, Band of Brothers, and A Train in Winter, The Light of Days at last tells the true story of these incredible women whose courageous yet little-known feats have been eclipsed by time. Judy Batalion—the granddaughter of Polish Holocaust survivors—takes us back to 1939 and introduces us to Renia Kukielka, a weapons smuggler and messenger who risked death traveling across occupied Poland on foot and by train. Joining Renia are other women who served as couriers, armed fighters, intelligence agents, and saboteurs, all who put their lives in mortal danger to carry out their missions. Batalion follows these women through the savage destruction of the ghettos, arrest and internment in Gestapo prisons and concentration camps, and for a lucky few—like Renia, who orchestrated her own audacious escape from a brutal Nazi jail—into the late 20th century and beyond.
Powerful and inspiring, featuring twenty black-and-white photographs, The Light of Days is an unforgettable true tale of war, the fight for freedom, exceptional bravery, female friendship, and survival in the face of staggering odds.
---
What do you think about this review?
Comments
No comments posted.

Registered users may leave comments.
Log in or register now!