"This novel is totally worth reading!"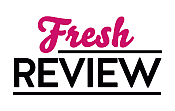 Reviewed by Teresa Cross
Posted March 7, 2023

THE KIND WORTH SAVING is a novel that not only had twists at every turn but totally caught me off guard at the end! While it is the second book in a series by Peter Swanson, it can be read without reading the first one. It starts out as a private investigator being asked to do a job but ends with so much more at stake. The storyline is unique in itself with where it ends up. I really had a hard time putting this one down.
Henry Kimball is a private investigator who has been asked by Joan, one of his former students, to follow her husband who she believes is having an affair. In doing so, Henry comes across two dead bodies and the past seems to be repeating itself. There was always something strange about Joan when she was a student in his class. Soon everything will become clear. Henry starts to put the pieces together. Let's hope it is in time before something else happens!
THE KIND WORTH SAVING is not your normal hire-a-private-eye story. I did not see what was coming while Henry did his investigation, which gave this novel its spin. Peter Swanson is a mastermind in putting this mystery together, leaving the reader stunned at the ending. THE KIND WORTH SAVING felt like two mysteries in one as you try to figure out how Henry's past contributes to the present. I recommend this one if you love reading mysteries that will keep you guessing.
SUMMARY
In this spectacularly devious novel by New York Times bestselling author Peter Swanson—featuring the smart and complex Lily Kintner from his acclaimed novel, The Kind Worth Killing—a private eye starts to follow a possibly adulterous husband, but little does he know that the twisted trail will lead back to the woman who hired him.

There was always something slightly dangerous about Joan. So, when she turns up at private investigator Henry Kimball's office asking him to investigate her husband, he can't help feeling ill at ease. Just the sight of her stirs up a chilling memory: he knew Joan in his previous life as a high school English teacher, when he was at the center of a tragedy.
Now Joan needs his help in proving that her husband is cheating. But what should be a simple case of infidelity becomes much more complicated when Kimball finds two bodies in an uninhabited suburban home with a "for sale" sign out front. Suddenly it feels like the past is repeating itself, and Henry must go back to one of the worst days of his life to uncover the truth.
Is it possible that Joan knows something about that day, something she's hidden all these years? Could there still be a killer out there, someone who believes they have gotten away with murder? Henry is determined to find out, but as he steps closer to the truth, a murderer is getting closer to him, and in this hair-raising game of cat and mouse only one of them will survive.
---
What do you think about this review?
Comments
No comments posted.

Registered users may leave comments.
Log in or register now!