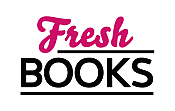 Summer reading in July you need to start
Reviews
1 - 20 of 28 ( prev | next )
It Happened One Season
by Candice Hern, Mary Balogh, Stephanie Laurens, Jacquie D'Alessandro
"Amazing concept one plot four different stories"
Posted June 24, 2011

Readers were asked what they would like to read from these four authors, voted, and the plot was created. So what happens when you take a second son who has returned from war and is asked to uphold family duty by providing an heir and a woman who is unattractive Read more...



The Demon & the Succubus
by Cassie Ryan
"Sensual and erotic love scenes as well as a thrill ride battle between good and evil."
Posted June 24, 2011

Amalya is a succubus and has used those skills in sex to become an escort which allows her to help pay the debt owed to Lilith. But when a demon her and her sisters captured manages to escape he is set on revenge on the women who trapped him. Levi Read more...



Portrait Of Desire
by Cassie Edwards
"Historical that takes you on a trip of revenge and love"
Posted June 24, 2011

Jennifer Brewster is set on revenge on the man who destroyed her family and caused the death of her parents. As she sets out to transform herself from a minister's daughter to a woman out to catch her prey she is about to get some lessons in love, secrets Read more...



A Tale Of Two Lovers
by Maya Rodale
"Witty, fun romance you can't put down."
Posted June 24, 2011

Lady Julianna Somerset, also known as A Lady of Distinction, manages to find those in the ton in compromising situations and writes about it in The London Weekly. And does she have a story when she spots Lord Simon Sinclair with someone that will make for the best gossip of Read more...



A Courtesan's Guide to Getting Your Man
by Celeste Bradley, Susan Donovan
"Amazing story combining Historical and Contemporary."
Posted May 26, 2011

Museum curator Piper Chase-Pierpont stumbles across a diary written by abolitionist Ophelia Harrington, also known as The Blackbird. The diary details her life as a well trained Courtesan and a woman who managed to live the way she wanted, and her relationship with the masked man known only as Read more...



What I Did For A Duke
by Julie Anne Long
"Pennyroyal Series Book 5-- A Must Read!!!"
Posted April 8, 2011

Alexander Moncrieffe, Duke of Falconbridge is out for revenge on the man he finds in bed with his fiancée. What better way to get revenge than to seduce the man's sister? But, what he doesn't plan on is how she makes him feel. Genevieve Eversea is in Read more...



How to Woo A Reluctant Lady
by Sabrina Jeffries
"Book three Hellions of Halstead Hall is a must read!!"
Posted March 7, 2011

Lady Minerva Sharpe hopes to thwart her grandmother's plans to make sure her family is married off before they can inherit. All Minerva wants to do is write her books, and no man wants a wife who writes for a living. Besides, the only man she ever considered marrying Read more...



Wolf Tales 11
by Kate Douglas
"Must read series of amazing alphas and their women!!"
Posted March 7, 2011

When their mates are kidnapped, shapeshifters Mik, A.J. and Tinker fear what will happen to Tala and Lisa and the babies they carry. They will do whatever it takes to free them without giving into the demands of the people who have them. But can they get to them Read more...



Blood Challenge
by Eileen Wilks
"The Next Installment in an Amazing Story"
Posted January 5, 2011

Lily Ru and Rule Turner are in the process of planning their wedding when their enemy again tries to make sure they never live to reach their wedding day. While Lily is trying to do her job with the FBI and Rule is trying to keep her safe as well Read more...



The Lady Most Likely...
by Eloisa James, Julia Quinn, Connie Brockway
"One Amazing and Fun Story, Three Great Authors"
Posted December 21, 2010

When Hugh asks his sister to make a list of eligible ladies she decides to throw a party instead and invite them for Hugh to meet in hopes he will find his future wife. Among the guests is the young lady who is the "it" debutant of the year, Gwendolyn Read more...



Rules Of An Engagement
by Suzanne Enoch
"Witty, Romantic, and Full of Laughs"
Posted December 21, 2010

Zephyr Ponsley has never had a need to learn the niceties of being a lady, that is until now. As a world traveler with her scientist father, all she has ever had an interest in were the bugs and plants they discovered. Now being on a ship with a very Read more...



The Duke's Night Of Sin
by Kathryn Caskie
"I absolutely adored it and cannot wait to read about the remaining Sinclair siblings in The Seven Deadly Sins saga"
Posted November 24, 2010

Lady Siusan Sinclair is known as one of the Seven Deadly Sins, along with her other siblings, so it would not be unusual to have the ton talking about something she did wrong. But, when a night with a man she did not know, causes her to run, she finds Read more...



Nocturnal
by Jacquelyn Frank, Kate Douglas, Jess Haines, Clare Willis
"Every Readers Dream... Four Great Authors in One Book"
Posted November 5, 2010

NOCTURNAL is every reader's dream with a few of the best authors all in one book. Full of paranormal beings, intrigue and, of course, romance, what more could I ask for. All the stories were well written and had me turning the pages to see what would happen to Read more...



Claimed by A Scottish Lord
by Melody Thomas
"Wonderful tale of romance between a Scots Lord and an English Miss"
Posted October 13, 2010

Rose Lancaster has one dream... to one day see the world. Having been raised in an Abbey since the age of three, her only experience of the world outside the walls has been through the books she has collected. She knows who she really is but she cannot let anyone Read more...



I Kissed An Earl
by Julie Anne Long
"Wonderful historical that will keep you turning the pages"
Posted October 13, 2010

Violet Redmond is already bored with the men vying for her hand when she meets the Earl of Ardmay. She figures he will be no different than all the others. She is soon to discover there may be more to this man then she expected. Asher Flint, Earl of Ardmay Read more...



Something Wicked
by Michelle Rowen
"Fun thrill ride in the next installment in the series"
Posted October 13, 2010

Physic Eden Riley has been possessed by Darrak, a demon who has body jumped for three hundred years. Now that he has jumped into Eden's body, he can take his own form during the day. With this possession, Eden gains black magic. Anytime she uses it, she loses a Read more...



Dane
by Elizabeth Amber
"Another smash hit for Elizabeth Amber"
Posted June 8, 2010

Dane Satyr may be a Satyr but he has never been the one who has had a woman that has always been Dante, the other person living inside his mind. Formally a tracker from Elseworld he returns to his home in Rome set on a mission to find his missing Read more...



How I Met My Countess
by Elizabeth Boyle
"fun, romantic and a must read"
Posted June 7, 2010

Lucy Ellyson fell in love with Justin Grey, Earl of Clifton, he promised to come back for her and marry her when he was finished with his assignment as a spy. But when he did not come back she had no choice but to move on. Several years have gone Read more...



Legend Of The White Wolf
by Terry Spear
"Captivated from the very beginning to the end"
Posted June 7, 2010

Forensic Scientist Faith O'Malley is on a mission to get her father's research back from the man who used her to steal it. Private investigator Cameron MacPherson is set on finding out what happened to his partners who have disappeared while on a hunting trip. The two are Read more...



What She Needs
by Lacey Alexander
"one very hot, sexy and erotic book"
Posted June 7, 2010

Jenna Banks believes her life may not be perfect but she is happy with it, granted she hasn't had much of a sex life but she is fine with that. Apparently her friends believe otherwise so when they enter her in a contest and she wins a trip to Read more...



Annette Stone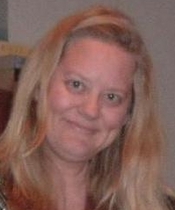 I live in Michigan with my husband Daune and have had the joy of raising two great children. Now that they are on their own I have more time to do the things I really enjoy including reading. I am hooked on historical romance, paranormal romance and erotica. Since I enjoy reading so much I thought I would put it to some good use and help others decide if they should read a specific book, so I started writing reviews, the best job I ever had, other than being a wife, mom and grandma. When I am not reading and writing reviews my day job is as an Accountant so after crunching numbers all day I need a good book to read.
Features & Posts
No posts found.
No comments posted.