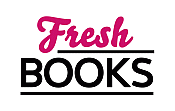 October's must-reads: a bookish harvest you won't want to miss!
Julia Quinn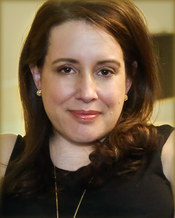 Blogging at Fresh Fiction
Julia Quinn | Exclusive Interview: FIRST COMES SCANDAL
April 17, 2020
Welcome to Fresh Fiction, Julia! Please tell us about yourself and a little bit about your latest book, Read More...
Review Spotlight | The Final Book in Julia Quinn's Smythe-Smith Quartet
February 28, 2015
The season of Julia Quinn's Read More...
#1 New York Times bestselling author Julia Quinn loves to dispel the myth that smart women don't read (or write) romance, and if you watch reruns of the game show The Weakest Link you might just catch her winning the $79,000 jackpot. She displayed a decided lack of knowledge about baseball, country music, and plush toys, but she is proud to say that she aced all things British and literary, answered all of her history and geography questions correctly, and knew that there was a Da Vinci long before there was a code.
Ms. Quinn is one of only sixteen members of Romance Writers of America's Hall of Fame, her books have been translated into 31 languages, and she currently lives with her family in the Pacific Northwest.
The Bridgertons, her popular series of historical romance, is currently in development by Shondaland as a Netflix original series.
Log In to see more information about Julia Quinn
Log in or register now!
Series
Smythe-Smith Quartet | The Bridgerton Family | Two Dukes Of Wyndham | Ladies Most... | Rokesbys
Books:
Queen Charlotte, May 2023
Hardcover / e-Book / audiobook
The Other Miss Bridgerton, February 2023
Bridgerton Prequel #2
Paperback
First Comes Scandal, February 2023
Bridgerton Prequel #4
Paperback / e-Book
The Girl with the Make-Believe Husband, January 2023
Paperback / e-Book (reprint)
Because of MIss Bridgerton, January 2023
Trade Size / e-Book (reprint)
Miss Butterworth and the Mad Baron, May 2022
Paperback / e-Book
First Comes Scandal, May 2020
Rokesby #4
Mass Market Paperback / e-Book
The Other Miss Bridgerton, December 2018
The Rokesbys #3
Mass Market Paperback / e-Book
The Girl With The Make-Believe Husband, June 2017
The Rokesbys #2
Mass Market Paperback / e-Book
On the Way to the Wedding, May 2017
Mass Market Paperback / e-Book (reprint)
Four Weddings and a Sixpence, January 2017
Mass Market Paperback / e-Book
Because of Miss Bridgerton, April 2016
The Rokesbys #1
Paperback / e-Book
The Secrets of Sir Richard Kenworthy, February 2015
Smythe-Smith Quartet #4
Paperback / e-Book
The Sum Of All Kisses, November 2013
Smythe-Smith Quartet #3
Paperback / e-Book
The Bridgertons: Happily Ever After, April 2013
Bridgertons #9
Trade Size / e-Book
The Lady Most Willing, January 2013
Ladies Most...
Paperback / e-Book
A Night Like This, June 2012
Smythe-Smith Quartet #2
Paperback / e-Book
Just Like Heaven, June 2011
Smythe-Smith Quartet #1
Paperback
The Lady Most Likely..., January 2011
Ladies Most...
Mass Market Paperback / e-Book
Ten Things I Love About You, June 2010
Mass Market Paperback
What Happens In London, July 2009
Mass Market Paperback
Mr. Cavendish, I Presume, October 2008
Two Dukes Of Wyndham #2
Paperback
The Lost Duke of Wyndham, June 2008
Two Dukes Of Wyndham #1
Paperback
The Secret Diaries of Miss Miranda Cheever, July 2007
Paperback
On the Way to the Wedding, July 2006
Bridgertons #8
Paperback / e-Book
How To Marry A Marquis, August 2005
Paperback (reprint)
It's In His Kiss, July 2005
Bridgertons #7
Paperback / e-Book
Scottish Brides, May 2005
Paperback (reprint)
Brighter Than the Sun, July 2004
Paperback (reprint)
Minx, July 2004
Paperback (reprint)
When He Was Wicked, July 2004
Bridgertons #6
Paperback / e-Book
Lady Whistledown Strikes Back, April 2004
Paperback
Splendid, September 2003
Paperback (reprint)
Everything and the Moon, September 2003
Paperback (reprint)
Where's My Hero?, September 2003
Paperback
To Sir Phillip, With Love, July 2003
Bridgerton Family #5
Paperback / e-Book
The Further Observations of Lady Whistledown, February 2003
Paperback
To Catch an Heiress, August 2002
Paperback (reprint)
Dancing at Midnight, August 2002
Paperback / e-Book (reprint)
Romancing Mister Bridgerton, July 2002
Bridgerton Family #4
Paperback / e-Book
An Offer from a Gentleman, July 2001
Bridgerton Family #3
Paperback / e-Book
The Viscount Who Loved Me, December 2000
Bridgerton Family #2
Paperback / e-Book
The Duke and I, January 2000
Bridgerton #1
Paperback / e-Book (reprint)

Videos