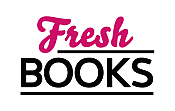 October ushers in great books with holiday themes!
Jacquelyn Frank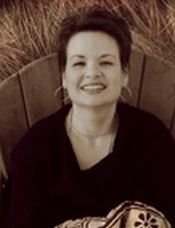 Pseudonym: . Jax.

Jacquelyn Frank lives in the Western North Carolina mountain area around Asheville with her ten male cats (no, that isn't a typo) and about ten thousand voices in her head. Rather than take heavy meds to chase them away, (the voices, not the cats) she indulges them and brings their stories to life. She's lived in many places and worked many jobs, which she says makes her 'colorful, not inconstant.' She is always rescuing one stray or another, be they animal or human, and thinks the invention of electronic reading devices could only be improved if they could just manage to make them smell like ink and paper. A self-admitted techno-geek, she loves all kinds of gadgetry.
She believes every romance should have a happily ever after.
Log In to see more information about Jacquelyn Frank
Log in or register now!
Series
Shadowdwellers | Gatherers | Nightwalkers | Three Worlds | Immortal Brothers | World of Nightwalkers
Books:
The Science of Pleasure, July 2018
e-Book
Thirst, January 2017
Energy Vampire
e-Book
Bound in Darkness, December 2015
Immortal Brothers #3
Paperback / e-Book
Bound By Sin, October 2015
Immortal Brothers #4
Paperback / e-Book
Nightwalker, September 2015
World of Nightwalkers #5
e-Book
Cursed By Ice, March 2015
The Immortal Brothers #2
Paperback / e-Book
Cursed By Fire, March 2015
Immortal Brothers #1
Paperback / e-Book
Forged, May 2014
World of Nightwalkers #4
Paperback / e-Book
Hunter, February 2014
Paperback / e-Book
Foresaken, January 2014
Paperback / e-Book
Forever, June 2013
The World of Nightwalkers #2
Paperback / e-Book
Forbidden, November 2012
World of Nightwalkers #1
Paperback / e-Book
Adam, November 2011
Nightwalkers #6
Paperback
Supernatural, September 2011
Paperback / e-Book
Seduce Me In Flames, August 2011
Three Worlds #2
Paperback
Seduce Me In Dreams, April 2011
Three Worlds #1
Mass Market Paperback / e-Book
Drink of Me, November 2010
Mass Market Paperback
Nocturnal, September 2010
Mass Market Paperback
Stealing Kathryn, May 2010
The Gatherers #2
Paperback / e-Book
Hunting Julian, January 2010
The Gatherers #1
Paperback
Pleasure, September 2009
The Shadowdwellers #3
Mass Market Paperback
Rapture, July 2009
Shadowdwellers #2
Paperback
Ecstasy, January 2009
The Shadowdwellers #1
Paperback
Noah, September 2008
Nightwalkers, Book 5
Paperback
Damien, June 2008
Nightwalkers #4
Paperback
Elijah, January 2008
Nightwalkers #3
Paperback / e-Book
Gideon, June 2007
The Nightwalkers #2
Paperback
Jacob, December 2006
Nightwalkers #1
Paperback