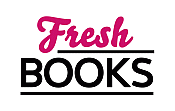 Sweet Reads in February
Sabrina Jeffries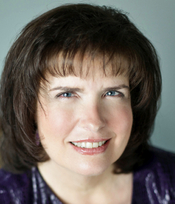 Blogging at Fresh Fiction
Sabrina Jeffries | Rakes Are Just Hell on a Writer
February 19, 2008
I don't write many rakehell heroes. The hero of my upcoming book, Let Sleeping Rogues Read More...
Sabina Jeffries | Why Write Series?
August 28, 2007
Why NOT write them? The connected series is a staple of most genre fiction. Mystery series have abounded for decades, as have fantasy and science Read More...
Pseudonym: Deborah Martin.

Sabrina Jeffries is the New York Times bestselling author of over 50 novels and works of short fiction (some written under the pseudonyms Deborah Martin and Deborah Nicholas). Whatever time not spent writing in a coffee-fueled haze is spent traveling with her husband and adult autistic son or indulging in her passions—jigsaw puzzles, good food, and music. With over 9 million books in print in over 21 languages, the North Carolina author never regrets tossing aside a budding career in academics (she has a Ph.D. in English literature) for the sheer joy of writing fun fiction, and hopes that one day a book of hers will end up saving the world.
She always dreams big.
Awards
Fresh Fiction Box Not To Miss, , A Duke for Diana, June 2022

Interviews for Sabrina Jeffries
Meet Sabrina Jeffries
March 30, 2016
Log In to see more information about Sabrina Jeffries
Log in or register now!
Series
Hellions of Halstead Hall | School for Heiresses | Duke's Men | Sinful Suitors | Duke Dynasty | Designing Debutantes
Books:
How to Woo a Reluctant Lady, February 2023
The Hellions of Halstead Hall #3
Mass Market Paperback / e-Book
Sunflower Season, June 2022
e-Book
A Duke for Diana, June 2022
Designing Debutantes #1
Mass Market Paperback / e-Book / audiobook
Undercover Duke, June 2021
Duke Dynasty #4
Mass Market Paperback / e-Book
Who Wants to Marry a Duke, September 2020
Duke Dynasty #3
Mass Market Paperback / e-Book
The Bachelor, March 2020
Duke Dynasty #2
Mass Market Paperback / e-Book
Seduction on a Snowy Night, October 2019
Trade Size / e-Book
Project Duchess, July 2019
Duke Dynasty #1
Paperback / e-Book
The Secret of Flirting, April 2018
Sinful Suitors #5
Mass Market Paperback / e-Book
Wed Him Before You Bed Him, March 2018
The School for Heiresses #6
Mass Market Paperback / e-Book
Don't Bargain with the Devil, February 2018
The School for Heiresses #5
Mass Market Paperback / e-Book
The Pleasures of Passion, June 2017
Sinful Suitors #4
Paperback / e-Book
Windswept, March 2017
Mass Market Paperback / e-Book
The Danger of Desire, December 2016
Sinful Suitors #3
Paperback / e-Book
Danger of Desire, December 2016
Paperback / e-Book
Stormswept, July 2016
Paperback / e-Book
The Study of Seduction, April 2016
Sinful Suitors #2
Paperback / e-Book
What Happens Under the Mistletoe, November 2015
Paperback / e-Book
The Art of Sinning, August 2015
Sinful Suitors #1
Paperback / e-Book
If The Viscount Falls, February 2015
The Duke's Men #4
Paperback / e-Book
When Sparks Fly, November 2014
e-Book
How The Scoundrel Seduces, August 2014
Duke's Men #3
Paperback / e-Book
When The Rogue Returns, February 2014
The Duke's Men #2
Paperback / e-Book
'Twas the Night After Christmas, November 2013
Paperback (reprint)
What the Duke Desires, June 2013
The Duke's Men #1
Mass Market Paperback / e-Book
Ten Reasons to Stay, May 2013
e-Book (reprint)
By Love Unveiled, March 2013
Mass Market Paperback / e-Book (reprint)
'Twas The Night After Christmas, November 2012
Hardcover / e-Book
A Lady Never Surrenders, February 2012
The Hellions of Halstead Hall #5
Paperback / e-Book
To Wed a Wild Lord, December 2011
The Hellions of Halstead Hall #4
Paperback / e-Book
The Dangerous Lord, June 2011
The Lord Trilogy #3
Paperback / e-Book (reprint)
How to Woo A Reluctant Lady, January 2011
The Hellions of Halstead Hall #3
Mass Market Paperback / e-Book
A Hellion in Her Bed, September 2010
Hellions of Halstead Hall #2
Mass Market Paperback
The Truth About Lord Stoneville, January 2010
Hellions Of Halstead Hall #1
Mass Market Paperback
Wed Him Before You Bed Him, July 2009
The School For Heiresses #8
Mass Market Paperback
Don't Bargain with the Devil, June 2009
School for Heiresses #7
Mass Market Paperback
Let Sleeping Rogues Lie, May 2009
The School For Heiresses #5
Mass Market Paperback (reprint)
Beware A Scot's Revenge, May 2009
The School For Heiresses #4
Mass Market Paperback (reprint)
Only A Duke Will Do, May 2009
The School For Heiresses #2
Mass Market Paperback (reprint)
Never Seduce A Scoundrel, May 2009
The School For Heiresses #1
Mass Market Paperback (reprint)
Snowy Night with a Stranger, November 2008
The School For Heiresses #6
Mass Market Paperback
The Pirate Lord, September 2008
The Lord Trilogy #1
Paperback / e-Book (reprint)
Let Sleeping Rogues Lie, March 2008
School for Heiresses #5
Paperback
At Home In Mossy Creek, July 2007
Mossy Creek Hometown #6
Trade Size
Beware a Scot's Revenge, June 2007
School for Heiresses #4
Paperback
The School for Heiresses, January 2007
The School for Heiresses #3
Paperback
Only a Duke Will Do, September 2006
The School for Heiresses #2
Paperback
A Dangerous Love, April 2006
Swanlea Spinster #1
Paperback (reprint)
Never Seduce a Scoundrel, March 2006
School for Heiresses #1
Paperback
A Day in Mossy Creek, February 2006
Mossy Creek Series #5
Trade Size
One Night with a Prince, July 2005
Royal Brotherhood #3
Paperback
To Pleasure a Prince, March 2005
Royal Brotherhood #2
Paperback
In the Prince's Bed, August 2004
The Royal Brotherhood #1
Paperback
Married to the Viscount, January 2004
Swanlea Spinster #5
Paperback
Dance of Seduction, April 2003
Swanlea Spinster #4
Paperback
After the Abduction, June 2002
Swanlea Spinter #3
Paperback / e-Book
Fantasy, April 2002
Paperback
A Notorious Love, September 2001
Swanlea Spinster #2
Paperback
The Forbidden Lord, February 1999
The Lord Trilogy #2
Paperback / e-Book

Videos