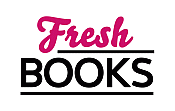 December's Must-Reads: Top Books to Close Out the Year with a Bang
Eloisa James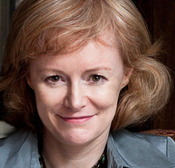 Blogging at Fresh Fiction
Eloisa James | Exclusive Interview: SAY YES TO THE DUKE
May 20, 2020
Welcome to Fresh Fiction, Eloisa! We're thrilled to have you here. Can you tell us a Read More...
Eloisa James | Big Reveal ... Her Favorite Character
January 3, 2012
People are always asking which of my characters is my favorite.  Favorite?  I've written over twenty books.  Let's pretend I had forty children Read More...
New York Times bestselling author Eloisa James writes historical romances for HarperCollins Publishers. Her novels have been published to great acclaim. A reviewer from USA Today wrote of Eloisa's very first book that she "found herself devouring the book like a dieter with a Hershey bar"; later People Magazine raved that "romance writing does not get much better than this." Her novels have repeatedly received starred reviews from Publishers' Weekly and Library Journal and regularly appear on the best-seller lists.

After graduating from Harvard University, Eloisa got an M.Phil. from Oxford University, a Ph.D. from Yale and eventually became a Shakespeare professor, publishing an academic book with Oxford University Press. Currently she is an associate professor and head of the Creative Writing program at Fordham University in New York City. Her "double life" is a source of fascination to the media and her readers. In her professorial guise, she's written a New York Times op-ed defending romance, as well as articles published everywhere from women's magazines such as More to writers' journals such as the Romance Writers' Report.
Log In to see more information about Eloisa James
Log in or register now!
Series
With This Kiss | Pleasures Trilogy | Duchess In Love | Essex Sisters | Desperate Duchesses | Fairy Tales | Ladies Most... | Desperate Duchesses by the Numbers | Wildes of Lindow Castle | Would-Be Wallflowers
Books:
Not That Duke, August 2023
Would-Be Wallflowers Series #3
Mass Market Paperback / e-Book / audiobook
The Reluctant Countess, December 2022
Would-Be Wallflowers
Mass Market Paperback / e-Book / audiobook
How to Be a Wallflower, April 2022
Would-Be Wallflowers
Mass Market Paperback / e-Book / audiobook
Mistletoe Christmas, October 2021
Paperback / e-Book / audiobook
Wilde Child, April 2021
Wildes of Lindow Castle Series #6
Mass Market Paperback / e-Book
My Last Duchess, November 2020
Wildes of Lindow Castle prequel
Mass Market Paperback / e-Book
Say Yes to the Duke, May 2020
Wildes of Lindow Castle #5
Mass Market Paperback / e-Book
Say No to the Duke, June 2019
Wildes of Lindow Castle
Mass Market Paperback / e-Book
Born to Be Wilde, August 2018
Wildes of Lindow Castle #3
Paperback / e-Book
Too Wilde to Wed, June 2018
Wildes of Lindow Castle #2
Mass Market Paperback / e-Book
Midsummer Delights, February 2018
e-Book (reprint)
Wilde in Love, November 2017
Wildes of Lindow Castle #1
Mass Market Paperback / e-Book
Seven Minutes in Heaven, February 2017
Desperate Duchesses by the Numbers #3
Paperback / e-Book
A Gentleman Never Tells, July 2016
Essex Sisters novella
e-Book
The Official Essex Sisters Companion Guide, June 2016
Essex Sisters
e-Book
My American Duchess, February 2016
Paperback / e-Book
Four Nights with the Duke, April 2015
Desperate Duchesses
Paperback / e-Book
Three Weeks With Lady X, April 2014
Desperate Duchesses
Paperback / e-Book
Once Upon a Tower, June 2013
Fairy Tales #5
Mass Market Paperback / e-Book
With This Kiss: Part Three, April 2013
With This Kiss #3
e-Book
As You Wish, April 2013
Fairy Tales novellas
Paperback / e-Book
With This Kiss: Part Two, March 2013
With This Kiss #2
e-Book
With This Kiss: Part One, March 2013
With This Kiss #1
e-Book
The Lady Most Willing, January 2013
Ladies Most...
Paperback / e-Book
Seduced by a Pirate, November 2012
Fairy Tales novella
e-Book
The Ugly Duchess, September 2012
Fairy Tales #4
Paperback / e-Book
Paris In Love, April 2012
Hardcover / e-Book
The Duke is Mine, January 2012
Fairy Tales #3
Paperback / e-Book
Winning the Wallflower, December 2011
Fairy Tales
e-Book
A Fool Again, May 2011
Paperback
When Beauty Tamed the Beast, February 2011
Fairy Tales #2
e-Book
When Beauty Tamed The Beast, February 2011
Fairy Tales #2
Mass Market Paperback / e-Book
The Lady Most Likely..., January 2011
Ladies Most...
Mass Market Paperback / e-Book
A Kiss at Midnight, August 2010
Fairy Tales #1
Mass Market Paperback / e-Book
Midnight Pleasures, October 2009
Mass Market Paperback (reprint)
Potent Pleasures: A Novel, October 2009
Mass Market Paperback
A Duke of Her Own, August 2009
Desperate Duchesses #6
Paperback / e-Book
This Duchess of Mine, June 2009
Desperate Duchess #5
Mass Market Paperback / e-Book
When The Duke Returns, December 2008
Desperate Duchesses #4
Mass Market Paperback / e-Book
Duchess By Night, July 2008
Desperate Duchesses #3
Mass Market Paperback / e-Book
An Affair Before Christmas, December 2007
Desperate Duchesse #2
Mass Market Paperback / e-Book
Desperate Duchesses, June 2007
Desperate Duchesse #1
Paperback / e-Book
Pleasure for Pleasure, December 2006
Essex Sisters Quartet
Paperback / e-Book
The Taming of the Duke, April 2006
Essex Sisters Quartet
Paperback / e-Book
Kiss Me, Annabel, December 2005
Essex Sisters Quartet
Paperback / e-Book
Talk of the Ton, April 2005
Paperback
Much Ado About You, January 2005
Essex Sisters Quartet
Paperback / e-Book
The One That Got Away, October 2004
Paperback
Your Wicked Ways, March 2004
The Duchess Quartet
Paperback / e-Book
A Wild Pursuit, February 2004
The Duchess Quartet
Paperback / e-Book
Fool for Love, July 2003
The Duchess Quartet
Paperback / e-Book
Duchess in Love, December 2002
The Duchess Quartet
Paperback / e-Book
Enchanting Pleasures, April 2002
The Pleasures Trilogy
Paperback / e-Book
Midnight Pleasures, May 2001
The Pleasures Trilogy
Paperback / e-Book
Potent Pleasures, May 2000
The Pleasures Trilogy
Paperback / e-Book

Videos