"Another smash hit for Elizabeth Amber"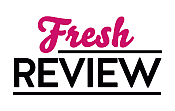 Reviewed by Annette Stone
Posted June 8, 2010

Dane Satyr may be a Satyr but he has never been the one who has had a woman that has always been Dante, the other person living inside his mind. Formally a tracker from Elseworld he returns to his home in Rome set on a mission to find his missing brother and Dane will let nothing get in his way. When he is nearly discovered he must find himself a human wife or be taken back to Elseworld for escaping his duties there, but Dane has no experience with women so he does what he must to find his future wife, he goes to a matchmaker for his kind.
Eva Delacorte has been sent by the leaders of Elseworld to become a matchmaker for their kind and find human spouses to continue their lines. What better way for her to search for her own husband. Eva of course has her own secrets that she has kept from the people of Elseworld, a secret that she must protect at all cost.
Dane soon discovers that a woman he found wandering on his property and he wanted with all his being is the matchmaker and the sparks begin to fly. For once Dane fights for control as he is determined that he will be the one to claim Eva not Dante for he has found the woman he wants to make his own.
When Eva is taken by the people who had kidnapped him and the brother he has been looking for Dane must decide what is more important to him, his continued search for the brother he feels he failed and neglected to protect or the woman who has stolen his heart and shown him that he can love and survive through the nightmares.
Another smash hit for Elizabeth Amber's latest in her Lords of Satyr series. DANE is full of everything needed to keep the pages turning. As in all her Satyr books Ms. Amber writes some of the best erotic scenes and takes us on a journey into a wonderful world of fantasy. DANE is a great beginning to the next generation of Satyr Lords.
Learn more about Dane
SUMMARY
When Dane Satyr approaches Eva for her services as a matchmaker, she offers him more than just introductions. Dane has discovered that Eva is a Satyr like himself, full of insatiable passion and dark desires. Their attraction combusts instantaneously, unlocking pleasures that neither can resist repeating...even as Eva seeks out a mortal bride for Dane.
---
What do you think about this review?
Comments
No comments posted.

Registered users may leave comments.
Log in or register now!