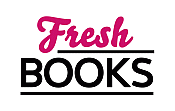 Great Summer reading - June releases
Suzanne Enoch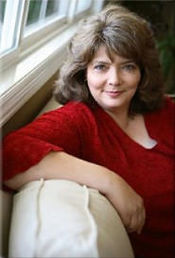 Blogging at Fresh Fiction
Suzanne Enoch Interview - The Evolution of a Love Story
September 21, 2022
The relationship between the hero and heroine in your new book is different from most relationships I read about in historical romances. Emmeline Read More...
Suzanne Enoch | Exclusive Excerpt: IT'S GETTING SCOT IN HERE
February 27, 2019
Prologue Once upon a time—in May 1785, to be exact—Angus MacTaggert, Earl Aldriss, traveled from the Read More...
A lifelong lover of books, Suzanne Enoch has been writing them since she learned to read. She is the author of two well-received traditional Regencies, 24 and counting England-set Historical Romances, four contemporary Romantic Suspense novels, and a growing number of Scottish Highlands Historical Romances.
A native and current resident of Southern California, Suzanne lives with a green parakeet named Kermit, some very chirpy finches, and a small army of Star Wars figures (including a life-size Yoda). Her books regularly appear on the New York Times and USA Today bestseller lists, and when she's not busily working on her next book or staging fights with action figures, she likes to read, play video games, and go to the movies with her large and supportive village.
Interviews for Suzanne Enoch
Suzanne Enoch | Strong-willed, larger-than-life heroes and heroines
Hero in the Highlands
October 6, 2016
Log In to see more information about Suzanne Enoch
Log in or register now!
Series
Scandalous Scots | No Ordinary Hero | Samantha Jellicoe | Wild Wicked Highlanders
Books:
Every Duke Has His Day, September 2023
Trade Paperback
Something in the Heir, June 2023
Mass Market Paperback / e-Book (reprint)
Something in the Heir, September 2022
Trade Paperback / e-Book
Kissing Under the Mistletoe, October 2021
Mass Market Paperback / e-Book
Hit Me With Your Best Scot, February 2021
Wicked Highlanders #3
Mass Market Paperback / e-Book
Scot Under the Covers, February 2020
The Wild Wicked Highlanders #2
Mass Market Paperback / e-Book
It's Getting Scot in Here, March 2019
Wild Wicked Highlanders #1
Mass Market Paperback / e-Book
A Devil in Scotland, February 2018
No Ordinary Hero #3
Mass Market Paperback / e-Book
My One True Highlander, April 2017
No Ordinary Hero #2
Paperback / e-Book
Hero in the Highlands, October 2016
No Ordinary Hero #1
Paperback / e-Book
Some Like It Scot, October 2015
Scandalous Highlanders #4
Paperback / e-Book
Mad, Bad, and Dangerous in Plaid, March 2015
Scandalous Scots #3
Paperback / e-Book
Christmas Brides, October 2014
Paperback / e-Book
Rogue With A Brogue, August 2014
Scandalous Highlanders #2
Paperback / e-Book
The Devil Wears Kilts, December 2013
Scandalous Scots #1
Paperback / e-Book
The Handbook To Handling His Lordship, April 2013
Paperback / e-Book
Rules To Catch A Devilish Duke, October 2012
Paperback / e-Book
Taming an Impossible Rogue, April 2012
Scandalous Bride #2
Mass Market Paperback / e-Book
A Beginner's Guide To Rakes, October 2011
Scandalous Bride #1
Paperback
Rules Of An Engagement, November 2010
Mass Market Paperback
A Lady's Guide To Improper Behavior, May 2010
Mass Market Paperback
The Care and Taming of a Rogue, November 2009
Mass Market Paperback
Always A Scoundrel, May 2009
Notorious Gentlemen
Mass Market Paperback
Before The Scandal, August 2008
The Notorious Gentlemen #2
Paperback
After the Kiss, July 2008
The Notorious Gentlemen #1
Paperback
A Touch of Minx, October 2007
Samantha Jellicoe #5
Mass Market Paperback / e-Book
Twice the Temptation, August 2007
Samantha Jellicoe #4
Paperback / e-Book
Sins of a Duke, June 2007
The Griffin Family - Book 4
Paperback
Billionaires Prefer Blondes, November 2006
Samantha Jellicoe #3
Paperback / e-Book
Something Sinful, September 2006
The Griffin Family - Book 3
Paperback
Lady Rogue, August 2006
Paperback (reprint)
Don't Look Down, January 2006
Samantha Jellicoe #2
Paperback / e-Book
An Invitation to Sin, November 2005
The Griffin Family - Book 2
Paperback
Flirting with Danger, March 2005
Samantha Jellicoe #1
Paperback / e-Book
Sin and Sensibility, December 2004
The Griffin Family - Book 1
Paperback
Lady Whistledown Strikes Back, April 2004
Paperback
England's Perfect Hero, February 2004
Lesson in Love - Book 3
Paperback / e-Book
London's Perfect Scoundrel, May 2003
Lesson in Love - Book 2
Paperback
The Further Observations of Lady Whistledown, February 2003
Paperback
The Rake, June 2002
Lessons in Love - Book 1
Paperback
A Matter of Scandal, February 2001
With This Ring - Book 3
Paperback
Meet Me at Midnight, October 2000
With This Ring - Book 2
Paperback
Reforming A Rake, March 2000
With This Ring Series - Book 1
Paperback
By Love Undone, June 1998
The Bancroft Brothers - Book 1
Hardcover
Stolen Kisses, July 1997
Paperback (reprint)
Taming Rafe, March 1997
The Bancroft Brothers - Book 2
Paperback
Lady Rogue, February 1997
Paperback