"Witty, Romantic, and Full of Laughs"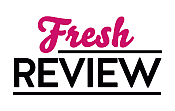 Reviewed by Annette Stone
Posted December 21, 2010

Zephyr Ponsley has never had a need to learn the niceties of being a lady, that is until now. As a world traveler with her scientist father, all she has ever had an interest in were the bugs and plants they discovered. Now being on a ship with a very handsome captain, one she cannot stand (or at least that is what she keeps telling herself), she wishes she was more like the ladies who know their way around men and ballrooms.
Captain Bradshaw Carroway cannot believe that his new assignment is to play nursemaid to a bunch of aristocrats, a woman who manages to rub him the wrong way, and her father. His ship is a battle ship not a cruise ship but he has his orders and he must follow them. In its own way this is a blessing since the sight of war and battle has become something he is not sure he wants to ever see again. Who would have ever thought that the banter between himself and the lovely Zephyr would make him feel the way he does?
As the battle of wits escalates between Zephyr and Bradshaw, they also find themselves drawn to each other in ways neither one ever expected. Will their strong wills and stubbornness destroy them before they learn to love?
RULES OF ENGAGEMENT is witty, romantic, and absolute fun; another great story by best-selling author Suzanne Enoch. I could not stop laughing at some of the antics and arguments between Zephyr and Bradshaw. I had to finish the book in one night, I just could not find a spot to stop I had to know what would happen next. I am so glad that Ms. Enoch gave Bradshaw his own story and that she gave him such a strong and bullheaded woman to give him a run for his money.
SUMMARY
For proper young ladies, good behavior has always been the rule…
Captain Bradshaw Carroway loves the seafaring life—though he'd rather be battling brigands than his current assignment of ferrying a boatload of spoiled aristocrats. One passenger, however, has caught his eye: a bewitching young minx who definitely distracts him from the rules of shipboard decorum . . .
Some rules, of course, are meant to be broken.
Miss Zephyr Ponsley has traveled the world, but she's completely innocent in the ways of love. She's never learned to dance or flirt. But scientific observation has taught her that the laws of attraction have no rules, and that no adventure, on land or sea, is more dangerous—or delicious—than passion!
---
What do you think about this review?
Comments
No comments posted.

Registered users may leave comments.
Log in or register now!