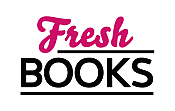 Books to enjoy in May! Let your reading blosson!
Lacey Alexander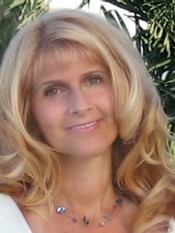 Pseudonym for Toni Blake.

Lacey Alexander's books have been called deliciously decadent, unbelievably erotic, exceptionally arousing, blazingly sexual, and downright sinful. In each book, Lacey strives to take her readers on the ultimate erotic adventure and hopes her books will encourage women to embrace their sexual fantasies.
Lacey resides in the Midwest with her husband, and when not penning romantic erotica, she enjoys history and traveling, often incorporating favorite travel destinations into her work.
Log In to see more information about Lacey Alexander
Log in or register now!
Series
H.O.T. Cops
Books:
Give In To Me, January 2013
H.O.T. Cops #3
Trade Size / e-Book
Unwrapped, December 2012
e-Book
Party Of Three, April 2012
H.O.T. Cops #2
Paperback / e-Book
Bad Girl By Night, June 2011
H.O.T. Cops
Paperback / e-Book
Sin City, November 2010
e-Book
French Quarter, October 2010
e-Book
What She Needs, November 2009
Trade Size
The Bikini Diaries, February 2009
Trade Size
On Santa's Naughty List, November 2008
Paperback
Brides Of Caralon - Master Of Desire, July 2008
Paperback
Seven Nights of Sin, April 2008
Trade Size
Ellora's Cavemen: Seasons of Seduction III, September 2007
Trade Size
City Heat, June 2007
Paperback
Voyeur, May 2007
Paperback
Carter's Cuffs, March 2007
City Heat, Book 2
e-Book
Unwrapped, November 2006
e-Book
Lynda's Lace, June 2006
City Heat, Book 1
Paperback
Brides Of Caralon - Rituals Of Passion, May 2006
Paperback
Brides of Caralon - Carnal Sacrifice, January 2006
Book 3 in the Brides of Caralon series.
e-Book
Behind the Mask, September 2005
Paperback
Brides of Caralon - Master of Desire, August 2005
Book 2 in the Brides of Caralon series.
e-Book
Hot in the City - Key West, July 2005
Paperback
Brides of Caralon - Rituals of Passion, June 2005
Book One in the Brides of Caralon series.
e-Book
Hot in the City - Sin City, April 2005
Paperback
Brides of Caralon - Seductress of Caralon, April 2005
This story is the prequel to the Brides of Caralon series.
e-Book
The Twelve Quickies of Christmas Volume 2, December 2004
Paperback
Hot in the City - Sin City, August 2004
e-Book
Hot in the City - French Quarter, August 2004
Paperback
Hot in the City - French Quarter, February 2004
e-Book
Hot For Santa, December 2003
Book 10 in the Twelve Quickies Of Christmas series
e-Book