"Every Readers Dream... Four Great Authors in One Book"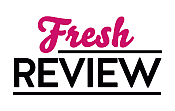 Reviewed by Annette Stone
Posted November 5, 2010

NOCTURNAL is every reader's dream with a few of the best authors all in one book. Full of paranormal beings, intrigue and, of course, romance, what more could I ask for. All the stories were well written and had me turning the pages to see what would happen to our heroes and heroines next.
The Phoenix Project by Jacquelyn Frank
Amara was kidnapped and experimented on, now she has been locked in a room with a total stranger and all she wants to do is jump in bed with him. Nick got so close to finding out the truth of what was happening to people who disappeared that he became one of them. He knew he was in trouble when he found himself in a room with no clothes and a beautiful woman. They were definitely in trouble. Amara and Nick soon discovered that, not only were they given an aphrodisiac, but they were no longer completely human. What has happened to them and will they ever escape?
Crystal Dreams by Kate Douglas
Mari has moved back to Evergreen to help her parents run their store after losing her job in San Francisco. She has never believed in other worlds or the paranormal but, when things start to get weird, she begins to think fairy tales are true. Darius guards the portal near his home, Lemuria, to prevent any demons from coming through. When the portal is opened and the demons flee to Earth, Darius feels it is his duty to follow them. When he hears a scream in the night it leads him to Mari's door where she is under attack. As Mari and Darius continue their fight they also find themselves falling for each other but Darius must return to his home will they lose the love they have just found? Spark of Temptation by Jess Haines
Private investigator Sara has no reason to trust anyone who is not completely human but when a vampire blackmails her into working for him, she brings in some extra help in the form of Arnold, a mage. When Sara is threatened, it makes her even more suspicious about what is going on. On top of that, she's wondering what is up with her ever growing fascination with Arnold. She wants nothing romantic with a magical being, does she?
My Soul to Take by Clare Willis
Psychiatrist Maggie Dillon has a typical case of multiple personality, or at least she thought it was typical but now she knows different. Derek Fielding knows that he is possessed and he refuses to let the ghost have his body without a fight. If worse comes to worse, he will take his own life first. Of course that lands him in a hospital where he is put on drugs. The only way Maggie can save Derek is to go back to her New Orleans' roots. Will she be able to save the man she is falling in love with before it is too late?
SUMMARY
zThe Phoenix Projectz by Jacquelyn Frank Held captive, Amara is subjected to bizarre experiments that test the limits of her sanity. But nothing prepares her for being locked awayznakedzwith a sexy ex-copzafter theyzve been pumped full of drugs that increase their sexual appetites to animalistic intensityz zCrystal Dreamsz by Kate Douglas When Lemurian Guard Darius chases a demon spirit to Earth, he faces a lethal battle between good and evil. His ally is Mari, a breathtakingly beautiful human who unknowingly holds the key to victory. But before the war is over, Dariuszs desire for his mortal companion threatens to eruptzand could cost Mari her lifez zSpark of Temptationz by Jess Haines Blackmailed into taking a treacherous case, P.I. Sara Halloway is thrust into a demon war. Sara seeks guidance from a charismatic mage, but their hunger for one another soon becomes a deadly distractionzand the danger surrounding them only makes their urges more powerfulz zMy Soul to Takez by Clare Willis New Orleans native Dr. Maggie Dillon thought she left her past behind herzuntil shezs enraptured by a handsome patient who has been possessed by a malevolent spirit. To find a cure, Colby revisits her magical rootszand unleashes a primal lust too vital to ignorez
---
What do you think about this review?
Comments
No comments posted.

Registered users may leave comments.
Log in or register now!