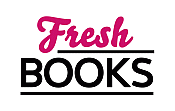 Summer reads begin in June!
Fresh Chat
Conversations With Authors
An Interview with Cheryl Brooks

September 6, 2018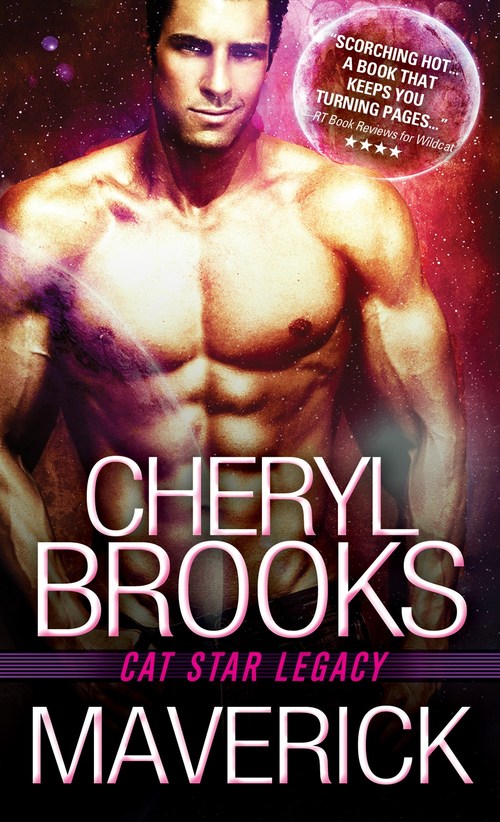 AVAILABLE
Cat Star Legacy #1

September 2018
On Sale: September 4, 2018
384 pages
ISBN: 1492661600
EAN: 9781492661603
Kindle: B07CP3ZBZR
Mass Market Paperback / e-Book
Add to Wish List

Also by Cheryl Brooks:
Captive, January 2021
Mystic, February 2019
Maverick, September 2018
Must Love Cowboys, April 2016

Your new book – MAVERICK – is a spin-off of your "Cat Star Chronicles" series. What made you want to revisit that world? How are the two series connected? Basically, this is a next-generation series. The children born to the characters in the previous books have grown up and are falling in love while getting tangled up in all manner of exciting adventures. I'm giddy that the hero in MAVERICK is the son of one of my all-time favorite characters – Captain Jack. Will longtime readers see shades of his mother? What qualities do you like endowing a hero with? Who are some of your favorite heroes – both ones you've written and ones by other authors? Funny thing about Larry, he's like his mother in more ways than he realizes, except for one. His language isn't as colorful as Jack's. Call it a child rebelling against his parents, but you won't catch him saying any swear words that the average reader would object to. What his Scorillian navigator, Brak, thinks about his favorite figures of speech is something else altogether. :-) I like handsome heroes who are intelligent, have a good sense of humor, aren't too stuck on themselves, and appreciate strong, intelligent women. They are more beta than alpha, but when faced with adversity, their alpha traits rise to the surface. My favorite hero is usually the one I'm currently writing, but of the original Cat Star series, Cat and Onca are my personal favorites. As far as the heroes written by other authors, I have always loved Georgette Heyer's heroes. They were self-assured and nearly always in control of any given situation, but not overly stuffy or arrogant. The one that stands out the most is Sylvester. He didn't think he was stuffy or arrogant until his heroine, Phoebe, brought to his attention. He was a bit like Mr. Darcy that way. :-) Your heroines are amazing, strong, realistic, and diverse. How would you describe Althea Banadänsk – the heroine of MAVERICK? Althea has always been something of an enigma. In previous books where she appears, I purposely didn't mention the precise powers her Mordrial ancestry endowed her with, so I was free to give her any that I chose. Like her mother, Tisana, she's a strong character who is also a bit sharp-tongued at times, but her empathic ability has nearly driven her mad with the constant barrage of emotions from those she encounters. A few years living alone on the quiet world of Barada Seven have allowed both her and her powers to mature. Will readers familiar with the "Cat Star Chronicles" see familiar characters turn up in this new "Cat Star Legacy" series? A few pop in here and there, but mostly they're in the background, leaving center stage to the next generation. Which is as it should be. :-) I would describe your "Cat Star Chronicles" series as "erotica/sci-fi/fantasy/adventure/" – how would you describe this new series? Although it's been classified as erotic and paranormal romance, I've moved away from the heat just a tad with this series. There's still plenty of hot Zetithian sex, but maybe not quite as many pages devoted to it as there have been in previous books. Blame it on menopause. :-) That being said, it's probably more futuristic than scifi because I try not to get too technical. Although I'm not normally a sci-fi fan, I love your fascinating characters in various planets – my favorite being the Darconians. What kind of otherworldly characters expect to see in this series? Well, let's see now… In Maverick, our hero Larry Tshevnoe has a Scorillian navigator, but later on, they meet up with some folks from Statzeel, which as some of you may recall was Captain Jack's destination when she bought a slave she named Cat. Althea, our heroine, is a Zetithian with Mordrial and Terran blood. And then there are the irascible Palorkans, who are a blend of just about every branch of the animal kingdom you can think of. Mystic has even more of an assortment—a loose-lipped Norludian, a chameleon-like Treslanti, a blue-skinned and red-haired Edraitian, the requisite Zetithians, and a human heroine who hails from India. Are there any plans to write more cowboy-themed romances? Not at the moment. I had fun with my cowboys, but contemporary romances (at least the way I write them) require a ton of research. I prefer making things up. :-) For readers who may not be familiar with your other series, how would you describe them? The Cat Star Chronicles is almost two series in one. The first six books follow the adventures and romances surrounding six soldiers who were captured and sold into slavery near the end of the war in which their planet was destroyed. The next four books follow some of the children who were rescued before Zetith exploded and spent the next twenty-five years growing up on a starship. Once the threat to their kind was eliminated, the ship landed and the refugees went on to find love and adventures of their own. The Cowboy Heaven series is set on a ranch in Wyoming where a bunkhouse full of fun, sexy cowboys vie for the love of the heroines. I wrote the first book, Cowboy Heaven, for my friend Angela who loves cowboys, and the second book, Must Love Cowboys, for my pal Lynne who loves firefighters and cowboys, hence the hero who is a former firefighter turned cowboy. I have two self-published series in addition to the Cat Star Chronicles and the Cowboy Heaven series. The Unlikely Lovers series is even more erotic than the cats and the cowboys, so if you're looking for heat with people you can relate to—nurses, grocery store managers, farriers, and the occasional rock guitarist—you might enjoy that series. My Soul Survivors series is a paranormal romantic suspense trilogy about three women who survive a horrific plane crash only to find love, solve mysterious crimes, and save the planet—with the help of a number of ghostly cohorts. What are you currently working on? I'm currently writing a book that I'm calling Captive, which is about Larry's brother Moe, who runs afoul of a renegade Zetithian woman whose father some of you may remember, but—no spoilers here!—I'm not gonna tell you who he is. I don't have a contract for this book yet, so there's no telling when or if it will make it to your bookstore shelves. Fingers crossed!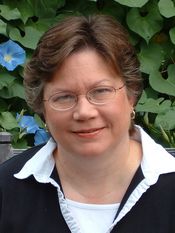 Cheryl Brooks is a former critical care nurse turned romance writer. Her Cat Star Chronicles series includes Slave, Warrior, Rogue, Outcast, Fugitive, Hero, Virgin, Stud, Wildcat, and the current release, Rebel. She is a member of the RWA and IRWA and lives with her husband and sons near Bloomfield, Indiana.
Cat Star Legacy #1
First in the brand new scorching hot Cat Star Legacy series from beloved author Cheryl Brooks
Zetithians Althea Banadänsk and Larsanken "Larry" Tshevnoe were once inseparable childhood friends—but adulthood saw them drifting apart. And after all these years, Larry has found another woman he might love. But something in his gut doesn't feel right, so he calls on his old empath friend, Althea, for help. She'll be able to tell if Larry's lover's feelings are true. But they're detoured when a distress call from the planet Palorka comes in. Now stuck in close quarters for a much longer journey than expected, they can't help but notice the sizzling tension between them…and Larry starts to think Althea is the only woman in the galaxy who can truly satisfy his cravings…
Romance Science Fiction
|
Romance Paranormal
[Sourcebooks Casablanca, On Sale: September 4, 2018, Mass Market Paperback / e-Book, ISBN: 9781492661603 / eISBN: 9781492661610]
Comments
9 comments posted.
Re: An Interview with Cheryl Brooks

Looks interesting I can't wait to read it'
(Catherine Wolverton 4:26pm September 7, 2018)
Sounds great... adding to my want list!
(Colleen Conklin 12:55pm September 8, 2018)
I was wondering where you get your inspiration from?
(Candy Voisine 11:24pm September 8, 2018)
I love reading books about cowboys. Your stories sound interesting.
(Jackie Wisherd 12:20pm September 9, 2018)
Would love to win
(Jane Squires 7:32am September 9, 2018)
Looks like some excellent books. I haven't tried this
author yet but based on this post, I will.
(Mary Songer 4:56pm September 9, 2018)
Love reading about cowboy heartthrobs
(Traci Watts 8:53pm September 9, 2018)
I haven't tried this author yet. I have added her to my
list of authors to check out. :)
(Beth Wolford 7:14am September 10, 2018)
Love cover and sounds like a great read!!!
(Jennifer Beck 6:39pm September 10, 2018)
Registered users may leave comments.
Log in or register now!