For as long as I can remember, I've wanted to be a writer.
As a child, before I could write words myself, I used to tell my mom stories and then ask her to do the same for me. I liked everything about fiction, whether it came from books or off the cuff from someone's imagination.
As I got older, I loved how stories could transport me away from challenges, how they could inform and inspire. By the time I finished high school, I'd co-written my first completed novel with a friend who's my critique partner to this day.
After college, the journey toward publication began. And it was quite a journey. There was so much I didn't know at the beginning about the business side. Back then, my goal was simple: write a book I loved and then find a literary agent who could sell it to a publishing house.
Of course, the goal was easier said than done. I joined a writer's organization, which helped me learn how to write stronger query letters – pitches to try and get someone interested in my book. Eventually, I found an agent and we started shopping my novel. But by then, it wasn't that first book I'd completed on my own. During the years it had taken to sign with an agent I wanted, I'd written about five finished manuscripts, finaled in several prestigious literary contests, and become a much stronger writer.
All of that still wasn't enough. Around the time we shopped my first book, the book market went through a drastic change. The book I'd written came close to selling over and over, but ultimately we kept getting the same response: the market was shifting and they didn't know where to shelve the book anymore.
So, I wrote another one. And nine years after I'd first begun that journey of starting to submit novels, I sold that book – along with four more that I hadn't yet written.
It's been six years, ten published novels and three published short stories since that first sale, and I'm still chasing the same dream. The challenges are different, but still present. But every time I sit down at a computer and start typing a scene or walk down the street and have the sudden inspiration for a new book, every challenge is worth it.
This is where I've always wanted to be, writing novels for readers. Telling stories.
The published phase of my journey began with HUNTED, my debut novel about an FBI profiler whose ability to get inside the minds of killers puts her in the crosshairs of a serial killer. For a chance to win a signed copy of HUNTED, leave me a comment sharing what your dream has been (whether it's a job, hobby, or anything else)!
The Profiler #1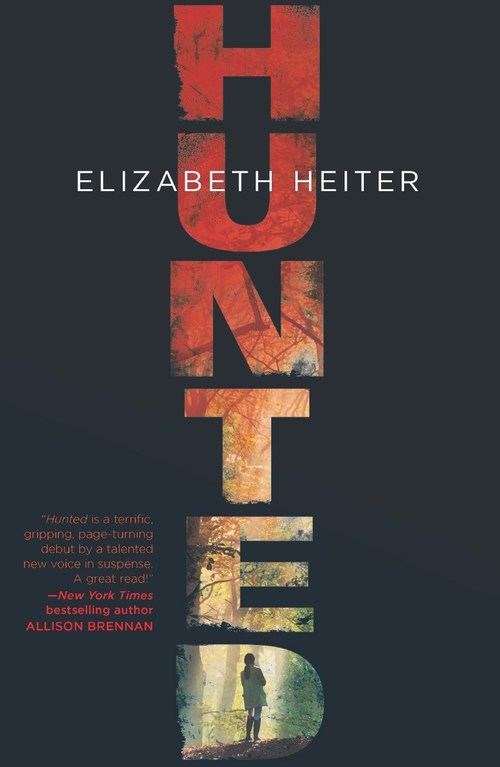 Terror stalks a small Virginia town.
FBI rising star, criminal profiler Evelyn Baine, knows how to think like a serial killer. But she's never chased anyone like the Bakersville Burier, who hunts young women and displays them, half-buried, deep in the woods. As the body count climbs, Evelyn's relentless pursuit of the killer puts her career—and her life—at risk. And the evil lurking in the Burier's mind may be more than even she can unravel.
Terror is closer than she thinks…
The Bakersville Burier knows he's got an FBI profiler on his trail. He knows who she is and where to find her. And he's biding his time, because he's planned a special punishment for Evelyn. She may have tracked other killers, but he vows to make this her last chase. This time it's her turn to be hunted!
Romance Suspense | Thriller [MIRA, On Sale: December 31, 2013, Paperback / e-Book, ISBN: 9780778315841 / eISBN: 9781460323755]

Fast paced & thrilling start to a new series

HUNTED offers a thrill ride introduction to Evelyn Baine, FBI profiler extraordinaire.

AN UNDER THE COVERS SUSPENSE THRILLER!
1 comment posted.