"HUNTED offers a thrill ride introduction to Evelyn Baine, FBI profiler extraordinaire."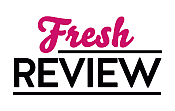 Reviewed by Lynn Cunningham
Posted January 22, 2014

FBI Profiler Evelyn Baine is very good at her job. She's driven to be the best due to a tragedy in her childhood. Her best friend, Cassie, disappeared one summer, shaping Evelyn's future. She knew by the end of that summer that she wanted to work for the FBI so that she might, one day, find out what happened to Cassie.
However, in spite of being great at her job, Evelyn is still a part of what is essentially still a "man's world." Her boss, Dan, doesn't seem to like her and a few of her fellow agents seem to be mean to her at every opportunity. On the other hand, the agents that like and respect her can't seem to gain her friendship because of her rigid control. She has vowed to never let anyone see her out of control.
So when a serial killer surfaces in a small Virginia town, she jumps at the chance to profile the killer. Once again, she has to defend her ability to do her job. But it seems that she may have done it a bit too well when she becomes a target herself.
When you pick up HUNTED, get ready for a roller coaster ride that will twist, turn and spin you around until the very last page! I loved this book! Evelyn Baine is one of the most amazing characters created in print that I've ever had the pleasure to get to know. She's strong on the outside and all too human on the inside. Determined to be the best that she can be, Evelyn tries harder than her co-workers to solve cases because she truly cares about the victims and the victims to be. She never wants anyone to go through what she experienced when she lost Cassie.
HUNTED is an ongoing tightrope of tension that will keep you up until the wee hours of the night. I found myself literally holding my breath during certain parts of HUNTED. I was a little upset to see the book end but I was thrilled to know that I get to be a part of Evelyn's life once more in the second book of The Profiler Series.
Elizabeth Heiter has created an unforgettable cast of characters that I, personally, will remain caught up in with every forthcoming book in this series. If you love a book that grabs you by the throat and holds you there until the very end of a breathless journey, HUNTED must be added to your wish list of books.
Learn more about Hunted
SUMMARY
Terror stalks a small Virginia town.
FBI rising star, criminal profiler Evelyn Baine, knows how to think like a serial killer. But she's never chased anyone like the Bakersville Burier, who hunts young women and displays them, half-buried, deep in the woods. As the body count climbs, Evelyn's relentless pursuit of the killer puts her career—and her life—at risk. And the evil lurking in the Burier's mind may be more than even she can unravel.
Terror is closer than she thinks…
The Bakersville Burier knows he's got an FBI profiler on his trail. He knows who she is and where to find her. And he's biding his time, because he's planned a special punishment for Evelyn. She may have tracked other killers, but he vows to make this her last chase. This time it's her turn to be hunted!
Excerpt
Prologue

He should have killed the old man.

The second he'd realized Harris had spotted him trespassing, he should've flanked the old man. Just crept around behind him and snapped his neck. Instead, he'd disappeared. Blended right into the woods and slipped away.

And while he'd huddled in his car, cursing himself for getting distracted enough to let Harris spot him, the old man had kept looking. And the old man had found something.

An angry tirade screamed in his mind as he watched another police car swing into Harris's driveway, sirens blaring. All those months of scouting out the woods wasted. All that time finding the perfect place, making sure not even Harris would discover it, squandered. It'd been his secret hideaway, where he could display his trophies, revel in his triumphs.

And Harris was ruining everything. Damn it! Why hadn't he stopped the old man when he had the chance?

By now, the cops were digging out his women, taking them away. By now, the cops were calling the FBI. Same way they had three years ago.

Unease surfaced, mingling with the anger, blurring with guilt. Three years ago, he'd made one mistake. Made just one kill he regretted.

But besides Diana, no one had ever suspected. And here in Virginia, no one knew him. The cops could call whoever they wanted; he'd taken precautions. They weren't going to catch him.

And he wasn't finished yet.

One

"Baine. My office. Now!"

FBI Special Agent Evelyn Baine spun the chair in her tiny cubicle, but her boss was already slamming the door to his office.

She shrugged back into her suit jacket, buttoned it to cover the weapon at her hip and straightened her spine. Dan Moore's tone didn't bother her; the ASAC—Special Agent in Charge—was always curt with her. In fact, getting called into his office this early was a good thing. It meant she was getting a new case to profile.

Her anticipation grew as she wove around cubicles in the unmarked office building in Aquia, Virginia, where the FBI's Behavioral Analysis Unit (BAU) was housed. This was her favorite time, early in the morning before most agents arrived, before the smell of burned coffee and stale air-conditioning permeated everything, when it was just her and her cases.

She entered Dan's office and found him settled at his oversize desk. The head of BAU was, as usual, surrounded by an aura of stress that gave his skin a grayish hue and constantly slanted his eyebrows toward his nose. Today, he also looked frazzled.

"Take a seat." Dan popped three antacids into his mouth and took a swig of coffee. "Ever been to Bakersville?"

"No, but it's north of here, right? Small and rural?" She leaned forward, ready for another chance to take on one of society's worst predators. Ready for another chance to give someone else the closure she'd never had. "What happened there?"

Dan frowned, maybe because he hadn't warmed to her in the past year despite her high success rate. Then again, maybe the antacids had gotten stuck in his throat.

Evelyn didn't need to hear the answer to her question to know there were sleepless nights and more long hours in her future. When police had a problem so terrible they couldn't handle it themselves, they came to BAU. Given the number of profile requests faxed into the office every day, to actually get a profiler assigned meant a police department's problem was both unusual and deadly.

"Earlier this morning, two murdered women were discovered in the woods," Dan said. "There are a few preliminaries in the file I emailed you, though not much. I took a lot of it over the phone, but I think it's better if you go straight to the crime scene and get the specifics firsthand. Bakersville wants you on-site now."

"Now? For only two murders?" The question might have sounded insensitive to her a year ago, but she'd been here long enough to understand that time was a commodity BAU agents didn't have. Normally, the police would have to strike out big before BAU swooped in.

"It's a weird one. The Bakersville police are leading the investigation and they've asked us to consult. Police Chief Caulfield wants a preliminary criminal personality profile immediately."

Dan turned back to his computer, effectively dismissing her. "If you need help, ask Greg to go with you."

Evelyn hid her annoyance. A year ago, Greg Ibsen had initiated her into the world of behavioral analysis. But she wasn't a rookie anymore. She didn't need anyone checking her work simply because she was the youngest agent in the office, the one with the least field experience. She'd earned her spot at BAU. And she worked her ass off every day to prove it.

"Is there anything else?"

"Just get to work. Bakersville's never seen anything like this. They're not equipped to handle this killer."

She nodded and stood. "I'm on it." As she left his office, she couldn't stop herself from glancing at the partition near the coffeepot serving as a bulletin board for anything the agents found of interest. Next to an article on a new brain-mapping technique and a list of the Most Wanted, someone had thumb-tacked a sheet with the heading Predator Still at Large. Underneath was a computer-generated sketch of Dan.

The spot-on sketch had everything from the dome-shaped head that was only bald on top to the thin, pinched lips, but Dan hadn't yet figured out who it was. Evelyn wasn't going to be the one to enlighten him.

As soon as she was ensconced in her cubicle again, she quickly skimmed through the meager file in her email, then grabbed her briefcase. When she turned around, she almost slammed into Greg.

He yanked his mug out of her way, sloshing coffee onto his shoes.

She grimaced. "Sorry, Greg."

He shrugged, setting his coffee down as he slipped out of his suit coat to reveal his standard dress shirt and some cartoon-character tie. "No worries. I'll spill it on myself later, anyway."

Greg Ibsen had been at BAU seven years longer than she had, logging thousands more hours profiling complicated cases. Somehow, he was still the most easygoing guy in the office?even after he'd gotten stuck training the newbie Dan didn't want.

Dropping into his chair, he said, "One of these days maybe you could sleep in a little. Stop making everyone else look lazy." The smile in his tone told her he was at least partly kidding.

Evelyn fiddled with the thin gold band topped with a small diamond?once her grandma's—that she never took off. If her grandma realized how much time she spent working, she would've told her the same thing Greg often did: to get a hobby.

But her grandma would have understood why she didn't. She'd been the one to pull Evelyn's life back together when her best friend, Cassie Byers, had been abducted. She was the only one who truly understood Evelyn's drive to find her, even seventeen years later.

Pushing back memories of the woman who'd raised her and now needed extensive care herself, she peered at Greg around their shared cubicle wall. Unlike her blank one, his was filled with pictures of his wife, Marnie, and their adopted children, Lucy and Josh. "Dan just gave me a new case. I'm heading out the door."

"Really? What did you get?"

"Serial killer."

Greg's eyebrows reached for each other. "Really? And you're going to the site now?"

Serial killers were what the unit was best known for profiling, but between evaluating terrorist threats and interpreting the behavior of arsonists, bomb-makers and child predators, they didn't always get priority.

"Dan said it was weird." And considering the cases they dealt with regularly, that was saying a lot.

"Weird, huh? Tell me about it when you get back."

"Sure. Dan thinks I should ask for your help, anyway."

"What? The little lady can't handle the big, scary serial killer alone?" Greg joked. "Didn't you hear that BAU has a no-women-allowed rule?"

Evelyn wished Dan's attitude didn't bother her. "You know what a rule-breaker I am."

He snorted, because that was just as much of a joke as her being unfit to work as a profiler. "Good luck with the case."

"Thanks," she said. But luck had nothing to do with it.

She'd worked toward this for most of her life and she was a damn good profiler. Whatever the case, however wily the criminal, she'd write a profile that would bring him to justice.

Copyright © 2014 by Elizabeth Heiter Permission to reproduce text granted by Harlequin Books S.A.
Videos
---
What do you think about this review?
Comments
No comments posted.

Registered users may leave comments.
Log in or register now!