When people find out I've set my Love Games series in the world of college athletics, they often ask if I played myself. I wish.
Like most jock-types, my dreams of glory started early but were met with adversity.
I had a Dorothy Hamill haircut and a pink skating dress my big sister sewed for me, but our local ice rink closed just as I was getting my skates under me.
My father covered our back yard in asphalt and installed a regulation goal for my five older brothers. I could (and still can) hit a backwards bucket shot from anywhere within the three-point arc. Even in my First Communion dress.
Sadly, I topped out at 5' 4", which made me an easy mark for any player blessed with greater height. I can't tell you how many times I swatted air when trying to get at a jump ball in seventh grade.
And spiking over a volleyball net? Forget it. I can bump and set with the best of them, but this girl can't jump.
Despite being vertically challenged, my love of all things sporty has never abated. I live for college football season each year. I can bemoan the allowance of intentional fouls with the best of them. I love the Olympics. I've even been known to combine sports, like grilling chicken while the hubby and I shoot some hoops.
But I find the evolution of college athletics fascinating. It's a multi-billion-dollar business, being run under the umbrella of academia, and built on the muscle of players who are not paid to play. Fan bases are vocal and voluble. Big money boosters wield power like sledgehammers. Athletic programs have become a source of massive funding, even for state-run institutions. In 2016, the highest paid employees in 39 states were men's football or basketball coaches. Talk about a hotbed of conflict!
When I set out to write a series with high drama, high stakes, I simply followed the money—and my heart—and it led me right back to my own back yard, so to speak.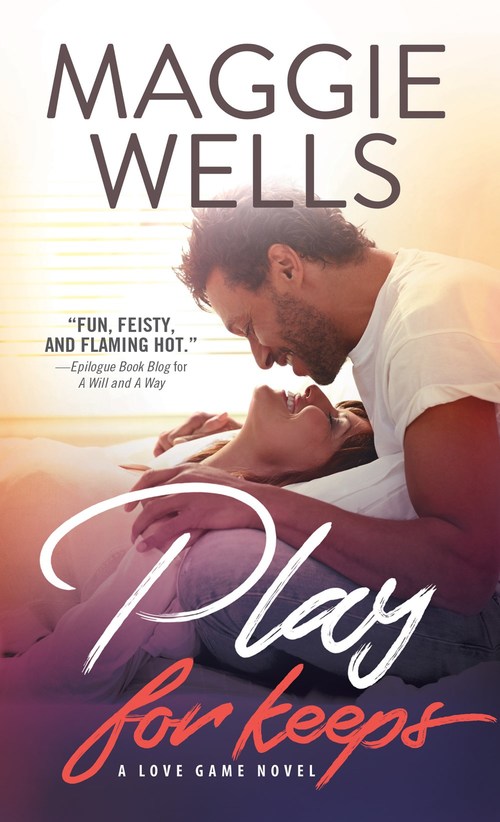 Mixing business and pleasure is a dangerous game...
Tyrell Ransom, the new men's basketball coach, is ready to whip his team into shape and start winning some games. But when compromising photos of his soon-to-be-ex-wife with one of his players go viral, everything comes crashing down. With reporters thick on the ground, Ty and his team need some serious damage control―now.
When public relations guru Millie Jenkins arrives in her leopard-print cape to save the day, things really heat up... Soon they're going to have to work double time to keep their white-hot chemistry out of the headlines.
Romance Sports [Sourcebooks Casablanca, On Sale: April 1, 2018, Mass Market Paperback / e-Book, ISBN: 9781492651529 / eISBN: 9781492651529]
By day, Maggie Wells is buried in spreadsheets. At night she pens tales of people tangling up the sheets. The product of a charming rogue and a shameless flirt, you only have to scratch the surface of this mild-mannered married lady to find a naughty streak a mile wide. She has a passion for college football, processed cheese foods, and happy endings. Not necessarily in that order. She lives in Arkansas.
Enter the giveaway to win a copy!
2 comments posted.