We sat down for an interview with Laura Frantz to talk about her latest book. If you're as intrigued by the American Revolution and the era that created it, then you will be delighted with her new book. So let's travel back to mid-century 1700s Virginia.
Can you please tell us about your newest book, THE LACEMAKER?
Lady Elisabeth Lawson has a great deal at stake when Virginia explodes like a powder keg on the eve of the American Revolution—her home, her fiancé, and the only life she's ever known. But she also has much to gain, freedom foremost—for herself, her new country, and a future more exciting and romantic than she's ever dreamed of.
This book is written around the American Revolution. Why did you decide to write about this time period?
Colonial America's fight for independence was rife with passionate people and events that should be honored and remembered today. As a historical novelist, I'm doing my small part to keep that incredible history alive.
The main character, Liberty Lawson, is a lacemaker. Was this a usual profession during the 1700s?
Lacemaking was a very special skill, artisan-like in quality, yet many women of that time period made or paid for lacework to adorn garments, etc. Handwork was considered a highly valued feminine skill, so that century abounds with everything from simple samplers to embroidery to the more complicated lacemaking.
What type of research was required for writing your book?
This novel was a special challenge due to its tie to a particular place, Williamsburg, Virginia, as well as a very pivotal event, the American Revolution. I studied the lacemakers of Massachusetts especially when creating my lacemaking heroine. One of my most valuable resources states, "In its lace making heyday in the late eighteenth century, Ipswich, Massachusetts boasted 600 lace makers in a town of only 601 households. George Washington himself, a lace aficionado, paid a visit to Ipswich in 1789 to support its extraordinary domestic textile industry" (Marta Cotterell Raffel, The Laces of Ipswich).
What do you hope readers can learn from THE LACEMAKER?
That history is truly God's story, and during that tumultuous period when America fought for its independence, he was at work creating one of the greatest, God-honoring nations in the world through the flawed yet selfless heroism of our founding fathers, the American people, and courageous women like our heroine who supported the cause for liberty.
How would you describe your writing style?
Intense, evocative, emotional, lyrical.
What are you working on next?
I'm excited to bring you a Scottish story. Think Scots lairds and castles, a beekeeping heroine, ships and smuggling, indentures, and coming to colonial America in 1752!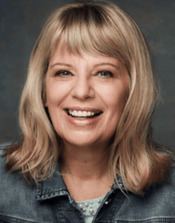 Laura Frantz is a Christy Award finalist and the ECPA bestselling author of several books, including The Frontiersman's Daughter, Courting Morrow Little, The Colonel's Lady, The Mistress of Tall Acre, A Moonbow Night, and the Ballantyne Legacy series. She lives and writes in a log cabin in the heart of Kentucky.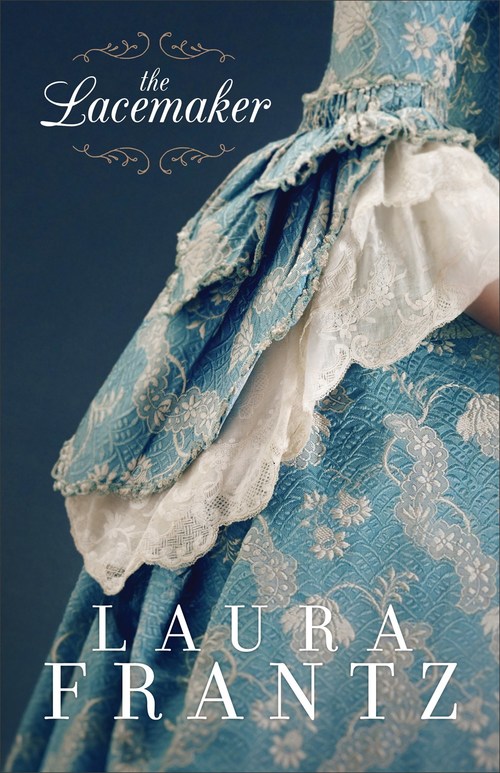 On the eve of her wedding, Lady Elisabeth Lawson's world is shattered, as surely as the fine glass windows of her colonial Williamsburg home. In a town seething with Patriots ready for rebellion, her protection comes from an unlikely source--now if she could only protect her heart.
When colonial Williamsburg explodes like a powder keg on the eve of the American Revolution, Lady Elisabeth "Liberty" Lawson is abandoned by her fiancé and suspected of being a spy for the hated British. No one comes to her aid save the Patriot Noble Rynallt, a man with formidable enemies of his own. Liberty is left with a terrible choice. Will the Virginia belle turned lacemaker side with the radical revolutionaries, or stay true to her English roots? And at what cost?
Historical romance favorite Laura Frantz is back with a suspenseful story of love, betrayal, and new beginnings. With her meticulous eye for detail and her knack for creating living, breathing characters, Frantz continues to enchant historical fiction readers who long to feel they are a part of the story.
Inspirational Romance | Inspirational Historical | Romance Historical [Revell, On Sale: January 2, 2018, Paperback / e-Book, ISBN: 9780800726638 / eISBN: 9781493412501]
1 comment posted.