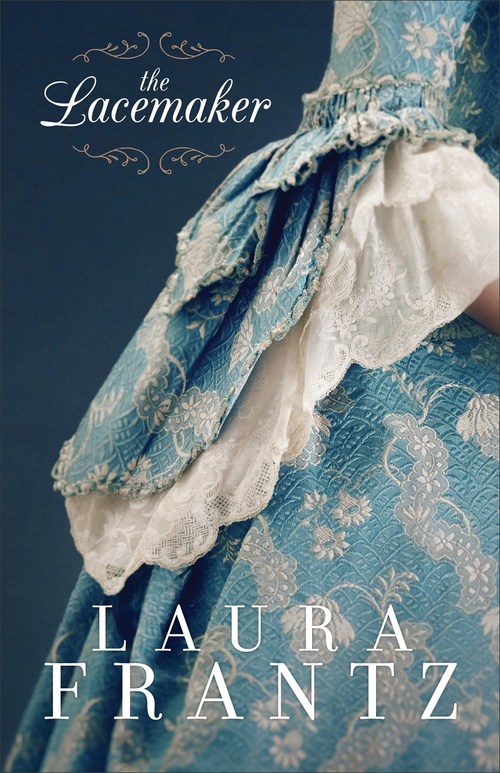 Purchase
Revell
January 2018
On Sale: January 2, 2018
Featuring: Lady Elisabeth "Liberty" Lawson; Noble Rynallt
416 pages
ISBN: 0800726634
EAN: 9780800726638
Kindle: B0741F5SGH
Paperback / e-Book
Add to Wish List

Romance Historical | Inspirational Historical | Inspirational Romance
On the eve of her wedding, Lady Elisabeth Lawson's world is shattered, as surely as the fine glass windows of her colonial Williamsburg home. In a town seething with Patriots ready for rebellion, her protection comes from an unlikely source--now if she could only protect her heart.
When colonial Williamsburg explodes like a powder keg on the eve of the American Revolution, Lady Elisabeth "Liberty" Lawson is abandoned by her fiancé and suspected of being a spy for the hated British. No one comes to her aid save the Patriot Noble Rynallt, a man with formidable enemies of his own. Liberty is left with a terrible choice. Will the Virginia belle turned lacemaker side with the radical revolutionaries, or stay true to her English roots? And at what cost?
Historical romance favorite Laura Frantz is back with a suspenseful story of love, betrayal, and new beginnings. With her meticulous eye for detail and her knack for creating living, breathing characters, Frantz continues to enchant historical fiction readers who long to feel they are a part of the story.
Awards
Fresh Fiction Box Not To Miss, Selection, February 2018

Comments
13 comments posted.
Re: The Lacemaker

My favorite historical outfit is a riding outfit.
(Sharon Berger 11:06am January 12, 2018)
I wear a long skirt, an apron and mob cap while serving tea
at a Victorian Tea that benefits the Historical Museum.
(Alyson Widen 9:28pm January 13, 2018)
I love seeing the outfits though I don't like to wear
complicated clothing myself.
(Nancy Luebke 4:44pm January 14, 2018)
I have not worn historical clothing but I enjoy the fancy many layered dresses I see in historical movies.
(Melanie Rosen 6:58pm January 14, 2018)
I love going to Renaissance Fairs. I have a costume that I always wear that I call my wench dress. It's really fun to wear but uncomfortable in hot weather.
(Nancy Marcho 7:19pm January 14, 2018)
I've never worn any special historical garb, but I enjoyed
your descriptions and I've always loved going to
Renaissance Fairs to see all the costumes! I look forward
to reading your book. Thanks for the post!
(Amy Sheets 6:02am January 15, 2018)
I'm glad you love dressing up if it influences your writing. I recently retired and am so delighted to wear yoga pants and a tee nearly every day. The idea of stays is bone chilling to me!!
(Lorena Keech 5:04pm January 15, 2018)
I love some of the fashion. I do not know about the corsets. That is too
much pain for beauty.
(Sonnetta Jones 8:53pm January 15, 2018)
I am not much for fashion historical or not. I am glad that
I didn't have to wear much of the binding and uncomfortable
fashions of the past.
(Carrie Edmunds 5:19am January 16, 2018)
The dresses are lovely, but I'm fascinated by the fans used by the ladies and the way they are used to create a mood.
(Anna Speed 12:10pm January 16, 2018)
Since I was a little girl I have loved hooped skirts, as
impractical as they are. They seem so feminine!
(LaRonda Atchison 11:41pm January 16, 2018)
I enjoy the fashions and dresses from the Revolutionary War
period of history.
(Maryann Skaritka 4:23pm January 18, 2018)
This sounds like a really great read. Thank you.
(JoAnn White 8:10pm February 4, 2018)
Registered users may leave comments.
Log in or register now!