Thank you for inviting me to speak to your readers about ALL WE KNEW, the second book in my Cabot series, which is set near Portland, Oregon, and revolves around the dysfunctional Cabot family.
This book differs from most romance novels because Hunter and Sara are already married. Theirs was a love-at-first-sight union, having met by chance on campus on a sunny afternoon. After graduation, Sara moved away from her close-knit family in California to move to Oregon to be near Hunter. They married at twenty-five but, at thirty-four, have yet to start a family of their own.
We first meet Hunter and Sara in the first book of the series, where we learned that a failed IVF cycle is creating a lot of stress. At the opening of their book, they are undertaking a second IVF cycle at the same time that Hunter is fighting to keep his father from selling the family business—one he considers his family legacy and wants to retain for future Cabots. The strain of these events is reaching a crisis point, and communication between Hunter and Sara is breaking down under its weight.
Writing this story was an interesting challenge because it wasn't about the chase to the "happily ever after." I couldn't rely on those delicious tingles of new love to woo the reader. But as a writer of a certain age, I assume that there are readers out there, like me, who will appreciate a love story about overcoming the obstacles that can pull couples apart. At a time when the contemporary romance-novel market is extremely competitive, I must give my editor credit for letting me run with my idea.
Bringing this story to market was not without any bumps, though. A married couple presented unique challenges in terms of creating story conflict and tension. Romance readers are conditioned to the drama of the journey to whether a couple will get to a commitment. In this book, the couple already made the commitment. The love is not in question, so how do you generate story-sustaining conflict?
We had one big disagreement in the editing of this book—whether or not to include an infidelity storyline. I did not want that betrayal to be part of their marital strife, but my editor suggested it. For the first time in ten books, I fought hard against editorial advice. To me, the story had plenty of conflict: communication problems, disparate priorities, infertility, and general feelings of neglect. Additionally, there are two emotional plot twists that should tug at the heartstrings, too. Infidelity seemed like a no-win proposition, and I'm glad we agreed to keep it out of the story.
I hope readers will cheer Hunter and Sara on as they struggle to keep their marriage in tact and create a loving family of their own. Thanks for taking a minute to learn more about this book. Happy reading!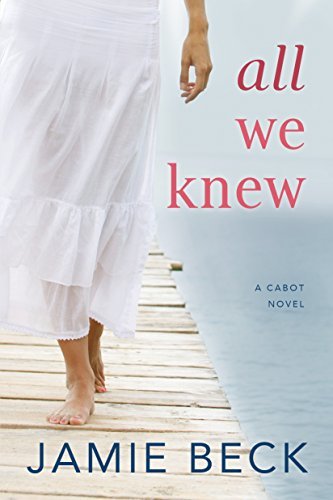 Hunter Cabot deeply loves two things: the international tea company he's helped his father build, and his wife, Sara. From the moment he first saw her wide smile on their college campus years ago, Hunter fell hard. Yet now, with other family members pushing to sell the thriving business and Sara grieving their failure to start a family, he's suddenly facing the crushing loss of both.
The relentless ambition that Sara once admired in Hunter is now driving them apart. Each missed doctor's appointment, neglected dinner date, and family squabble accentuates their differing priorities. Still, Sara struggles to create the home life they'd envisioned, until unsettling developments—both personal and professional—push them to the breaking point.
When love is put to the ultimate test, can Hunter and Sara stop fighting each other long enough to fight for their marriage?
Women's Fiction | Romance Contemporary [Montlake Romance, On Sale: January 30, 2018, Trade Size / e-Book, ISBN: 9781542049030 / ]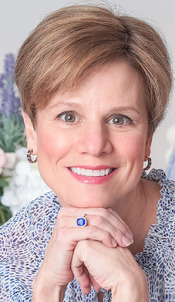 Jamie Beck is a former attorney with a passion for inventing stories about love and redemption. In addition to writing novels, she also pens articles on behalf of a local nonprofit organization dedicated to empowering youth and strengthening families. Fortunately, when she isn't tapping away at the keyboard, she is a grateful wife and mother to a very patient, supportive family.
1 comment posted.