Why You'll Fall In Love With Christian Watson
GIVEAWAY: win a BKI book!

October 18, 2017
Hidey-ho Fresh Fictioners! Fresh Fictionees? Fresh Fictionites? Or how about this... Hidey-ho all you fiction lovers! Julie Ann Walker here, so happy to be back on Fresh Fiction talking about my latest release, HOT PURSUIT. The book follows Christian Watson and Emily Scott on their wild and crazy (not to mention dangerous, hilarious, and angsty) journey to finding their way into each other's arms.
Christian Watson is the first English hero I've ever written. Talk about swoon! I fell in love with him and a guarantee you will too. Don't believe me? Then sit back, relax, and let me convince you!
Without further ado, the top five reasons you'll love Christian Watson...
Not to put too fine a point on it, but the man is hot enough to melt the polar ice caps.

He's confident and cocky and soooo much fun to match wits with.

He's fiercely protective.

He's not afraid to wear his heart on his sleeve.

That accent! *fans self*

See? What did I tell you? You're already a little bit in love with him, aren't you? Run out a snag a copy of his book, HOT PURSUIT, today!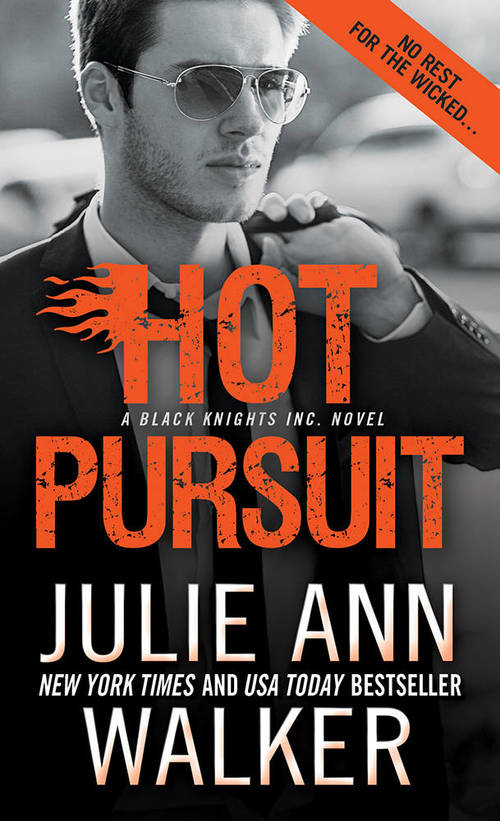 He puts the hot...
Christian Watson, a former SAS officer and current BKI operator, never thought he would return to England after a terrible turn of events forced him to abandon his homeland. But now he's back on British soil where old enemies are determined to do him in. Fighting for his life is pretty much SOP for Christian. Doing it with the beautiful, bossy Emily Scott in tow is another matter entirely.
In hot pursuit.
Emily lost her coveted job at the CIA because of a colleague turned rogue, and now she has just one rule when it comes to men: they're for recreational purposes only. But when she and Christian are thrust into very close quarters while evading two mysterious men who want Christian dead, she can't help but question all her ideas about love and life lived on the edge. Battling the bad guys is hard enough, battling her feelings for Christian just might prove impossible.
Romance Suspense [Sourcebooks Casablanca, On Sale: October 3, 2017, Mass Market Paperback / e-Book, ISBN: 9781492608844 / eISBN: 9781492608851]

The sparks finally ignite for two couples as the BKI are on the run!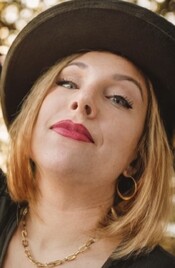 Julie Ann Walker is the New York Times and USA Today Bestselling Author of the Black Knights Inc. romantic suspense series. She is prone to spouting movie quotes and song lyrics. She'll never say no to sharing a glass of wine or going for a long walk. She prefers impromptu travel over the scheduled kind, and she takes her coffee with milk. You can find her on her bicycle along the lake shore in Chicago or blasting away at her keyboard, trying to wrangle her capricious imagination into submission.
What is your favorite side of Christian? Tell us below and you might win your own BKI!
Comments
13 comments posted.
Re: Why You'll Fall In Love With Christian Watson

Ooh I love all of the sides you listed!!!
(Colleen Conklin 8:38pm October 18, 2017)
Oh my! You never fail, Julie! Wow!
(Kathleen Bylsma 4:09pm October 19, 2017)
Wow! There is definitely something with those accents, even
reading them is hot!
(Tanya Guthrie 4:19pm October 19, 2017)
YES!
(Nicole Baker 9:32pm October 19, 2017)
Enticing.
(Sharon Berger 10:40am October 20, 2017)
why can't Canadian eneter????
(Emily Stemp 2:35pm October 20, 2017)
I love a man who is protective.
(Debra Guyette 4:28pm October 21, 2017)
Hmm...you list plenty of appealing sides, must I choose
only one? Because, truly all of those are favorite
characteristics!
(G. Bisbjerg 10:58am October 22, 2017)
i think they all work together to make an almost perfect man!
(Glenda Martillotti 11:23pm October 22, 2017)
I like all of them, but if I have to choose only one, then I guess it would have to be his protective side.
(Anna Speed 7:08am October 24, 2017)
Love his protective side and everything else!
(Bonnie H 10:38am October 24, 2017)
Love his soft and sexy side
(Jean Benedict 1:43pm October 24, 2017)
I love them all, but the heart on his sleeve is pretty hard
to resist!
(Kim Giardina 5:23pm October 24, 2017)
Registered users may leave comments.
Log in or register now!