Miranda Owen: I admit that I am not normally a fan of New Adult or Young Adult fiction, but primarily it's because it's because I often feel like the teenagers are written as stereotypes, or because teenagers have so little control over so many things. What I like about TRUST, is that the teenaged characters are very definitely NOT stereotypes, and the dialogue is very real and intelligent at the same time. What appealed to you about writing a story about high school kids?
Kylie Scott: Everything is changing at that age and many of your beliefs are being formed. You've got all these ideas and things you want to accomplish, but you don't often get to make the choices for yourself. You're so answerable to parents and teachers and friends and society. It's a brutal age in many ways.
Miranda Owen: The main characters in TRUST experience PTSD after going through a traumatic shared experience at the opening of the book. Did you do any research in preparation for writing this story?
Kylie Scott: My father-in-law is a psychiatrist so I asked him a bundle of questions and read various articles about people's experiences.
Miranda Owen: TRUST is, like many of your books, told strictly from the female protagonist's pov. Have you written a book with alternating perspectives before? Do you prefer writing from only one character's perspective? I enjoy reading first person narratives, as well as alternating perspectives. When I read your stories that are only told from the female character's perspective, I feel a greater empathy and connection to that character telling the story. Is that part of why you choose to tell a story that way?
Kylie Scott: Yes, my first two books in the Flesh series are alternate pov. I'm currently working on my first all male pov. It's a great challenge.
Miranda Owen: I've found, through experience in online book groups, that female readers can sometimes be the most critical of female characters. As a woman, and as an avid reader, if the female protagonist seems like a cliché or spouting insipid dialogue, I have a hard time enjoying or finishing that book. Your books are populated with lots of very different types of female characters, but they all come across as being very strong in different ways, and are some of my favorite. As a female author, do you always try to get your female characters to ring true and have a genuine quality to them – perhaps more so than your male characters? Do you have a favorite female character you've created? Who are some of your favorite female characters in literature?
Kylie Scott: I know what I want in a hero, but heroines can often be trickier. And I definitely want to do my best to put different types of personalities on the page with each book. That's a big part of what keeps it interesting for me. I love Elizabeth Bennett from Pride and Prejudice and Lauren from Sweet Dreams by Kristen Ashley. There's lots of characters I love. We could be here all day…
Miranda Owen: Will TRUST be the first book in a series, or is it just a standalone?
Kylie Scott: I'm not planning a series for it at this stage.
Miranda Owen: How do you choose the settings for your books? Are there any stories behind choosing the particular locations for your books?
Kylie Scott: They're usually places I have visited or want to visit. The Stage Dive series was set in Portland because the city motto is "Keep Portland Weird". I thought that was awesome.
Miranda Owen: In interviews or posts on social media, I'll often hear authors talk about how there is sometimes a conflict about whether to have characters who are "likable" versus having characters who are very flawed. Personally, I think it's possible to have characters who can be both things. What are your thoughts? Is there anything you wouldn't have your characters do or say?
Kylie Scott: Everyone has that moral code or line that shouldn't be crossed. But I think characters can be difficult and yet still loveable. There's usually a bit of hard and soft in everyone you meet.
Miranda Owen: I heard once that authors don't necessarily read books in the same genre or sub-genre that they write in? What kind of books to you read? Who are some of your favorite authors?
Kylie Scott: I tend not to read any romance in the sub- genre I'm working on. The mind is a weird thing and I don't want anyone else's influence affecting my work in that way. Right now I'm reading a lot of Fantasy/Fantasy Romance. Amy Harmon, Sarah J Maas, Kevin Hearne, Meagan Spooner.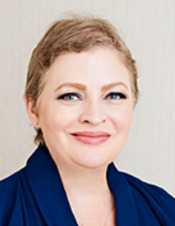 Kylie Scott is a long time fan of love stories, rock n roll, and B-grade horror films. Based in Queensland, Australia she reads, writes and never dithers around on the internet.
No comments posted.