Thanks for hosting me on Fresh Fiction today!
Describe SCANDALOUS EVER AFTER in 6 words.
Friends to lovers, secrets, horse-racing, HEA. (I might have fudged those 6 words a little.)
Favorite thing to munch on while you write?
I always have a glass of water and usually have a big mug of coffee by me too. I've been known to eat lunch while I write—soup is quite an adventure while you're typing—and if there's candy around, it'll find its way to my desk too. My favorites are Jelly Bellys and gummy candies.
Tell us something interesting about Kate and Evan that we won't find out in the book.
I could see those two becoming lovingly competitive after the end of the book. Kate is a crack shot, Evan is resourceful, and they're both excellent riders. They'd push each other to become better and tease each other a lot along the way.
If you had to pick ONE line from SCANDALOUS EVER AFTER as your favorite, what would it be and why?
"And beneath the blue sky, they banished the gray."
The hero of SCANDALOUS EVER AFTER, Evan Rhys, has depression—though since he lives in the 1810s, he only knows to call it "grayness." This line comes at the end of a scene in which he's finally told the love of his life, Lady Kate Whelan, about the gray feeling. He wants her to know him completely, hoping that she'll love him completely. She accepts him just as he is, and then they…well, you know. ;)
Why do you love regency romances and which are your favorite?
I fell in love with the Regency through Jane Austen, and I stayed in love with it when I studied history as a grad student. The Regency styles are still beautiful and elegant to us, so the world is visually appealing—but the way the society worked is completely gone now. During the Regency, the nobility could still make their living from the land alone. So it's both familiar and alien at once, with social restrictions that make for intriguing boundaries for characters to push against.
Some of my favorites are Julia Quinn's Bridgerton series, which reminds me of my own big, loud, loving family. I also love Rose Lerner's books, which look outside the upper class and London—and are so beautifully and vividly written. Most of my TBR pile is historical romances, and I have more favorite authors than I can easily name!
What's the last book you read?
Ok, I know I just said I mostly read historical romances, but the last book I read was The Complete Book of Home Organization by Toni Hammersley. I didn't so much read it straight through as I did flip through here and there, marking pages and projects I want to try. While I'm on deadline, I have fantasies about getting completely organized once I'm done with my current project. When I really do finish, though, we'll see how much of my ambition is translated into reality!
What are you working on next?
I'm finishing up the first book in a spinoff-slash-new historical romance duo called The Roguish Runners. It's connected to my previous duo, The Royal Rewards. I hope readers will enjoy seeing some familiar characters and meeting new ones! And after that, maybe I'll organize the house a little before my next deadline? Or more likely, I'll just dive right in and write something new. :)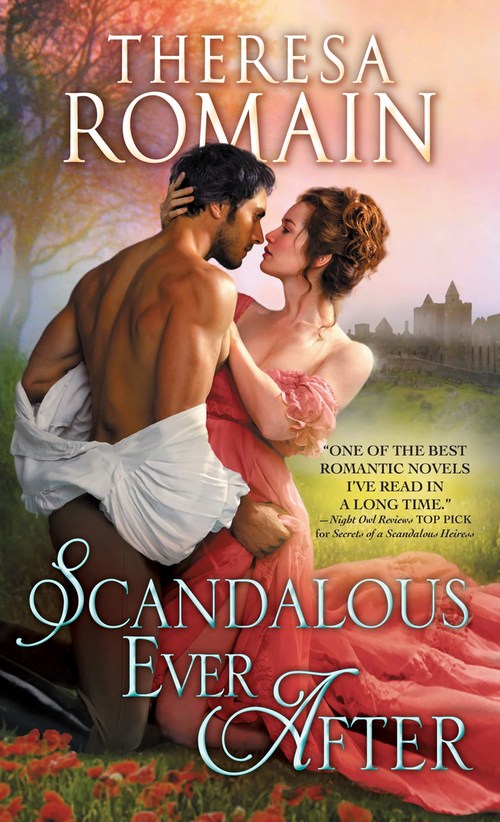 Does love really heal all wounds?
After being widowed by a steeplechase accident in Ireland, Lady Kate Whelan abandons the turf. But once her mourning is complete, her late husband's debts drive her to seek help in Newmarket amidst the whirl of a race meet. There she encounters antiquities expert Evan Rhys, her late husband's roguish friend—whom she hasn't seen since the day of his lordship's mysterious death.
Now that fate has reunited them, Evan seizes the chance to win over the woman he's always loved. But once back within the old stone walls of Whelan House, long-held secrets come to light that shake up everything Kate thought she knew about her marriage. Now she wonders who she can trust with her heart—and Evan must decide between love and a truth that will separate him from all his heart desires.
Romance Historical [Sourcebooks Casablanca, On Sale: July 4, 2017, Paperback / e-Book, ISBN: 9781492649021 / eISBN: 9781492613756]
Of True Love and Horseracing: Theresa Romain redefines the meaning of charming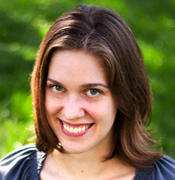 Historical romance author THERESA ROMAIN pursued an impractical education that allowed her to read everything she could get her hands on. She then worked for universities and libraries, where she got to read even more. Eventually she started writing, too. She lives with her family in Wichita, Kansas.
Giveaway
What is your own secret? Tell us below in the comments to be entered to win a copy of SCANDALOUS EVER AFTER
16 comments posted.
Just between you and me, I'm a reality shows junkie! Give me The Voice, The Amazing Race, America Ninja Warrior, Say Yes To The Dress and Survivor and I'm good! :)
(Anita H 4:19am July 17, 2017)