Writing romantic suspense is my passion. I stay awake at night planning a story in which a strong and vibrant heroine attempts the impossible, the forbidden, or the dangerous for the good of others. She meets a hero who compliments her strengths and challenges her weaknesses. Together they take the writer and the reader on an adventure.
However, research can be difficult, especially if I'm not familiar with the character's profession and its rules of conduct. I educate myself through online research and the library until I have accumulated enough knowledge to contact a real person who has this profession. My goal is to pose questions during the interview that are realistic for the character in my book. Sometimes I must preface my inquiry with, "I need to know if this situation could happen, not if it has." The answer allows me freedom to create plot twists and circumstances that add tension and conflict to my story while staying true to the character's profession.
Some professions are easier to research than others. The FBI wants public support, and they are patient in responding to questions. Both agencies allowed me to tour their facilities.
The FBI offers solutions for my questions, and I'm grateful for their assistance.
Other professions involved in national security are required to keep their techniques secret. Makes sense to me. If we are to be protected from those who seek us harm, then methods must be hidden from the public. The CIA and Secret Service are two agencies that can't reveal how we are to be kept safe. The writer is on her own to figure out how crimes are prevented and stopped. Sometimes a person in one of these fields will tell me what I've written is wrong. On those occasions, I become more creative in addressing a situation in my story.
The romance portion of romantic suspense has to be accurate. Some agencies frown on their employees fraternizing within their ranks. The reasons are sound. Think about a man or woman in a high-risk situation in which their priorities might be another person instead of his/her responsibilities. For a man and woman who are attracted to each other, employer guidelines might mean hiding their relationship. More juicy conflict.
Writing romantic suspense is like putting together a jigsaw puzzle. The pieces have to fit in a way that are credible and in character. Every scene of the novel has to add conflict while the plot adds layers to the story problem. I encourage writers who are fascinated by romantic suspense to conduct realistic research. Book sales will grow!
How do you research your stories? We want to hear!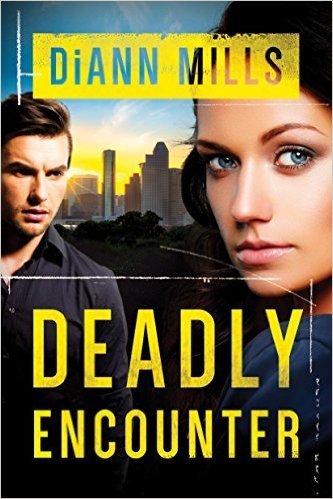 Airport Ranger volunteer Stacy Broussard expected a peaceful Saturday morning ride around the perimeter of Houston's airport. What she encounters instead is a brutal homicide and a baffling mystery. Next to the body is an injured dog, the dead man's motorcycle, and a drone armed with a laser capable of taking down a 747.
Though FBI Special Agent Alex LeBlanc sees a clear-cut case of terrorism, his past has taught him to be suspicious of everyone, even witnesses. Even bleeding-heart veterinarians like Stacy. But when her gruesome discovery is only the first in a string of incidences that throw her life into a tailspin, Alex begins to wonder if Stacy was targeted. As a health emergency endangers Stacy's community, and the task force pulls in leads from all directions, Alex and Stacy must work together to prevent another deadly encounter.
Romance Suspense | Inspirational Mystery [Tyndale House, On Sale: August 1, 2016, Paperback / e-Book, ISBN: 9781496410979 / eISBN: 9781496414427]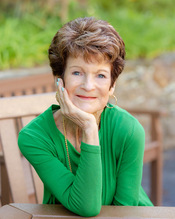 Expect an Adventure
DiAnn Mills is a bestselling author who believes her readers should expect an adventure. She combines unforgettable characters with unpredictable plots to create action-packed, suspense-filled novels.
Her titles have appeared on the CBA and ECPA bestseller lists; won two Christy Awards; and been finalists for the RITA, Daphne Du Maurier, Inspirational Readers' Choice, and Carol award contests. Library Journal presented her with a Best Books 2014: Genre Fiction award in the Christian Fiction category for Firewall.
DiAnn is a founding board member of the American Christian Fiction Writers; a member of Advanced Writers and Speakers Association; International Thriller Writers, and the Faith, Hope, and Love chapter of Romance Writers of America. She is co-director of The Author Roadmap with social media specialist Edie Melson where she continues her passion of helping other writers be successful. She speaks to various groups and teaches writing workshops around the country.
DiAnn has been termed a coffee snob and roasts her own coffee beans. She's an avid reader, loves to cook, and believes her grandchildren are the smartest kids in the universe. She and her husband live in sunny Houston, Texas.
3 comments posted.
Thanks Kathleen - research is a constant path ahead for every novel, no matter the genre.
(DiAnn Mills 7:08am August 19, 2016)
I would think that research is one of the most important things and a first step to take in any prep work in writing a book! Love your too!!!
(Bonnie Capuano 4:45pm August 19, 2016)