Jessica Lemmon | Five Reasons Women Love Bad Boys

April 26, 2016
Oh, the bad boy. Who doesn't love a guy in black leather, with a wicked curve to his smile, and a gleam in his eye that says, "Come on, baby, let's get into trouble."?
I never knew I was the bad boy type…until I started writing them. Now I can't get enough. What's beautiful about bad boys is there is a wide range. From down and dirty to hard and gritty to the kind of bad boy I love to write the most: the sweet heat.
You know the type. The kind of guy who is a good family man at heart, but won't hesitate to toss his woman over his knee. The man who is loyal to his friends, but still takes physical risks that put him in danger. From billionaires, to ex-military landscapers, to rock stars, I've written many, many bad boys. And I'm not stopping any time soon.
Here are my top five reasons women like you (and me!) love bad boys. I've also included a few of my bad boys as recommendations. Which one is for you?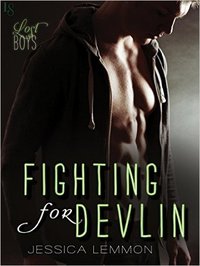 Perfect for fans of Christina Lauren and Katy Evans, Jessica Lemmon's irresistible Lost Boys series kicks off with the story of a good girl who plays by the rules—and the bad boy who brings out her wild side.
Devlin Calvary makes his own luck. Orphaned as a young child, he was taken in by a crew of bookies and gamblers—and they became his family. They're the reason Dev's running a trendy bistro, living in a high rise, and enjoying the good life with a string of women who never ask for too much. Until, one night, he finds out how much it hurts to trust the wrong people. . . .
Rena Lewis sticks to the straight and narrow, determined not to slip up again . . . like the terrible night of partying four years ago that ended in tragedy. A waitress at Oak & Sage, she knows that sleeping with her boss is not a smart move. But when Dev shows up on her doorstep, beat up and clearly shaken, Rena's not about to turn him down . . . or kick him out of bed.
Dev reawakens something primal within her—a need to go wild. And Rena soon finds out that the heart she'd sealed away years ago still has the power to fight for love.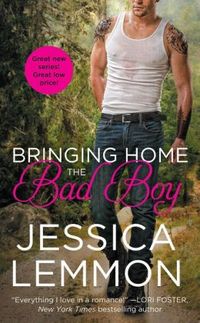 The Bad Boy Is Back
Evan Downey needs a new beginning. Since the death of his wife five years ago, the brilliant tattoo artist has shut himself away in a prison of grief that not even his work can break him out of-and what's worse, Evan knows his son Lyon is bearing the brunt of his seclusion. Moving back to the lake town of Evergreen Cove where he spent his childhood summers is his last chance for a fresh start.
Charlotte Harris knows she owes it to her best friend's memory to help Evan and his son find their way again, but she can't stop her traitorous heart from skipping a beat every time she looks into Evan's mesmerizing eyes. Charlotte is determined to stay strictly in the Friend Zone-until a mind-blowing night knocks that plan by the wayside. Now, if they're brave enough to let it, Charlotte and Evan might just find a love capable of healing their broken hearts . . .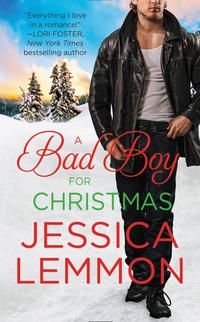 'Tis the Season to Be Naughty
Connor McClain knows what he wants. And after four harrowing years in Afghanistan, that's a quiet life in the lakeside town of Evergreen Cove. But coming home has land mines of its own-the most dangerous of them being long-legged bombshell Faith Garrett. Now getting her into his arms this holiday is going to require more than mistletoe . . .
With a cheating ex behind her, all Faith wants is a relaxing holiday free from man drama. And even though every moment with gorgeous Connor is a sweet temptation, Faith is determined not to give in. But Jack Frost has other plans, and soon Faith and Connor are snowbound in a winter wonderland with only the sparks flying between them to keep them warm. As one hot kiss leads to another, they'll have to decide if they're ready to give each other the best gift of all-love.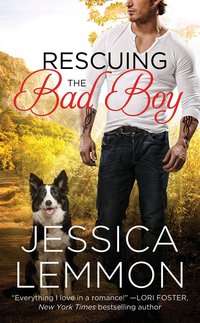 Not All Scars Heal
For Donovan Pate, the lake town of Evergreen Cove is a minefield of tough memories-including the day he had to let go of Sofie Martin. Years later he still can't forget the taste of her lips and the feel of her killer curves. He knows he's too damaged, that he should stay away for her own good. But what the head says and the heart wants are two very different things . . .
Seven years ago, Donovan broke Sofie's heart. Now her career depends on playing nice in order to pull off the charity fund-raiser of the decade. She vows to keep things professional . . . yet working by his side every day doesn't make it easy to fight temptation, and it isn't long before she finds herself falling for this bad boy all over again. But loving Donovan means helping him face his past-so they can fight for a future together.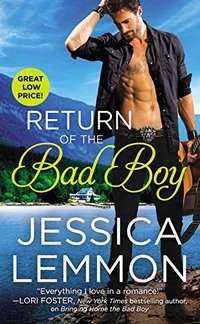 He's a mess...
Asher Knight has three constants in his life: music, beautiful women, and a bottle of Jack. He lives for the next gig, the next city, and dreams only of a life spent in front of an arena full of screaming fans. But Asher's nomad ways come to a sudden stop when he learns he's the father of a three-year-old from a past relationship and suddenly this rock star bad boy is forced to put down roots.
Only she can clean up
Gloria Shields is no one's fool. Sure, the sexual chemistry between her and Asher has always been intense, but she'd never risk giving her heart to a man who has a perfect record for breaking them. Except the man desperate to make things right with his newfound son is nothing like the rock god she's guarded her heart against for years. And it isn't long before she starts to wonder if life with this bad boy might be the best thing that's ever happened to her.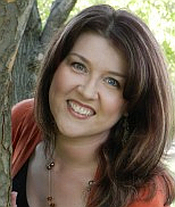 Jessica Lemmon has always been a dreamer. At some point, she decided head-in-the-clouds thinking was childish and went out and got herself a job. …And then she got another one because that one was lousy. And when that one stopped being fulfilling, she went out and got another …and another.
Soon it became apparent she'd only be truly happy doing what she loved. And since "eating potato chips" isn't a viable career, she opted to become a writer. With fire in her heart, she dusted off a book she'd started years prior, finished it, and submitted it. It may have been the worst book ever, but it didn't stop her from writing another one. Now she has several books finished, several more started, and even more marinating in her brain (which currently resides in the clouds, thankyouverymuch), and she couldn't be happier.
She firmly believes God gifts us with talents for a purpose, and with His help, you can create the life you want. (While eating potato chips.)
Comments
No comments posted.

Registered users may leave comments.
Log in or register now!