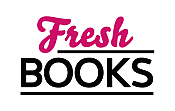 Explore new books in September
Jessica Lemmon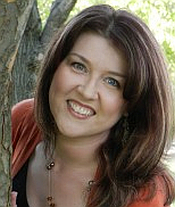 Blogging at Fresh Fiction
Jessica Lemmon | Five Reasons Women Love Bad Boys
April 26, 2016
Oh, the bad boy. Who doesn't love a guy in black leather, with a wicked curve to his smile, and a Read More...
Jessica Lemmon | Top 5 Reasons to Fall For an Artist
January 27, 2015
Thank you for having me! This was a fun list to make. Evan Downey from Read More...
Jessica Lemmon has always been a dreamer. At some point, she decided head-in-the-clouds thinking was childish and went out and got herself a job. …And then she got another one because that one was lousy. And when that one stopped being fulfilling, she went out and got another …and another. Soon it became apparent she'd only be truly happy doing what she loved. And since "eating potato chips" isn't a viable career, she opted to become a writer. With fire in her heart, she dusted off a book she'd started years prior, finished it, and submitted it. It may have been the worst book ever, but it didn't stop her from writing another one. Now she has several books finished, several more started, and even more marinating in her brain (which currently resides in the clouds, thankyouverymuch), and she couldn't be happier. She firmly believes God gifts us with talents for a purpose, and with His help, you can create the life you want.(While eating potato chips.)
Interviews for Jessica Lemmon
Jessica Lemmon | Introduces The Billionaire Bad Boys
The Billionaire Bachelor
June 29, 2016
Log In to see more information about Jessica Lemmon
Log in or register now!
Series
Second Chance Series | Lost Boys | Billionaire Bad Boys | Love in the Balance | Real Love | Kiss and Tell
Books:
One Last Kiss, July 2020
Kiss and Tell #3
Paperback / e-Book
Christmas Seduction, October 2019
The Bachelor Pact #4
e-Book
Man Candy, January 2018
Real Love #3
e-Book
Arm Candy, September 2017
Real Love
e-Book
Eye Candy, August 2017
Real Love
e-Book
50 Hidden Desires, May 2017
e-Book
The Bastard Billionaire, March 2017
Billionaire Bad Boys #3
Paperback / e-Book
The Billionarie Next Door, November 2016
Billionaire Bad Boys #2
Paperback / e-Book
The Billionaire Bachelor, July 2016
Billionaire Bad Boys #1
Paperback / e-Book
Return of the Bad Boy, May 2016
Second Chance #4
Paperback / e-Book
Forgotten Promises, January 2016
e-Book
Fighting for Devlin, December 2015
Lost Boys #1
e-Book
A Bad Boy For Christmas, October 2015
Second Chance Series #3
Paperback / e-Book
If You Dare, July 2015
e-Book
Rescuing the Bad Boy, June 2015
Second Chance Series #2
Paperback / e-Book
Bringing Home the Bad Boy, February 2015
Second Chance Series #1
Paperback / e-Book
The Millionaire Affair, July 2014
Love in the Balance #1
Paperback / e-Book
Tempting The Billionaire, November 2013
Paperback / e-Book