THE STORY GARDEN: I Got a Humungous Bookshelf For Christmas!

January 26, 2012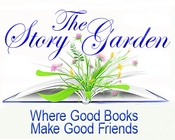 Would it surprise you to know that it's been 18 years since the birth of the e-book forced the RWA Board of Directors to decide what the organization meant by "book"? You aren't a published author unless you've published a book. As it turns out, not only do writers refuse to be boxed in by paper or even covers, but so do readers. Who knows what a book is anymore, never mind a cover? And a publisher? Can't anyone be a publisher?
One thing the writers at The Story Garden know for sure is that we grow stories. And we're going to draw readers into our garden, come rock, paper, scissors or android. Writers and readers are all in the throes of change together. Question is, what have you learned so far?
Let's ask Gardeners Judith Arnold, Teresa Hill, and April Kihlstrom before we throw the discussion open to the WWW.
What's your experience with digital publishing?

Judith Arnold: I've gotten the rights back to a lot of my out-of-print books, and about a year ago, I started reissuing them as independently published e-books. I currently have ten indie-published e-books for sale at Amazon, B&N, Smashwords and other e-book retailers, and I'll be uploading another batch of my out-of-print novels as e-books in 2012. My new novel, GOOD-BYE TO ALL THAT, will be published in March by Bell Bridge Books, which will release the book in a digital and a paper edition simultaneously.
Teresa Hill: My first backlist title, UNBREAK MY HEART, went on sale right after Thanksgiving, and the second, TWELVE DAYS, in mid-December. So I'm new to this. I resisted e-readers because I love books, and it seemed like giving up a dear friend. The way a book feels in my hands, the way it smells and how they look all lined up on the shelves in my office. But I gave in and got a Kindle DX, and now I'm sorry I waited so long to join in the revolution. I love being able to download a first chapter for free, finding new authors inexpensively, and traveling with the Kindle. Never have to worry about running out of books, and I love pre-ordering a book I can't wait to read and having it automatically pop into my Kindle the minute it's available.
April Kihlstrom: I've brought out 3 of my back title Regencies through the Regency Reads website and my publisher, Signet, is going to bring out 3. In addition, I've put up WRITING TIPS FOR KIDS (AND ADULTS) on Amazon for Kindle.
What do you like about it so far?
Judith Arnold: There's lots to like about indie-publishing my backlist books as e-books. For one thing, it makes some fine old novels available to new readers. For another, I can control the cover art, the marketing, and the pricing--which I try to keep low, so readers can buy more books. For another, I can update the books a little. All those references to pay phones don't make sense in the 21st century, when everyone has a cell phone. I can tweak the books to make them more relevant, and I can remedy some of the revisions editors forced upon me when the books were originally published, changing them back so they are truly MY books.

Teresa Hill: I love that I'm completely in control. I get to pick exactly what I want for the cover. I get to write the back cover copy I want and emphasize what I think the most important aspects of the story are. I set the price. There's no publisher to say, "We're not sure a book about (fill in the blank) is a good idea." Or, "It seems a little too (fill in the blank) for our readers." Or, "We think it would be better to tone this part down and play this part up. Don't get me wrong. I've had some great editors over the years, loved them dearly. But at times, publishers want to play it safe, and I've seen them steer great writers in wrong directions. With digital publishing of my own titles, I can do exactly what I want.
April Kihlstrom: I love that my Regencies can be available to readers again. And I love that I could put up WRITING TIPS FOR KIDS myself because it's so short that no publisher would want to bother with it but it contains material that kids (and adults) have found really useful in workshops I've given. I also like that my books can stay available indefinitely.
What's the down side?
Judith Arnold: Being an independent publisher is a lot of work! Especially for someone like me, who is technophobic. But I'm learning and gaining some confidence. Fortunately, I've found a community of indie publishers with whom I can share information. Together we figure out what works and what doesn't work, and we cheer each other on. There's also the problem of my mother: she doesn't own an e-reader and never will. So she's unable to read any of my books in e-book format. And you know, she's my MOTHER. My biggest fan. I'm glad Bell Bridge Books will be publishing a trade paperback edition of my new book so my mother will be able to read it.
Teresa Hill: It's all up to me. I'll admit, sometimes it's a bit overwhelming.

April Kihlstrom: Some readers only want physical books. Even with those who read e-books, the challenge is visibility--or rather, lack of it. How do I get out word about my e-books? One reason I decided to let Signet bring out some of my Regencies is that they have the clout to promote them in ways I can't with the launch of the backlist e-book Regency line. The trade off is lower royalties for me from each sale.
What are your career plans for the near future?
Judith Arnold: As I mentioned, I plan to continue publishing my backlist novels--I've got a huge backlist, and I've regained the rights to about half of those books so far, most of which I hope to publish as e-books eventually. I also hope to continue working with my publisher on new books. I'd like to have one foot in each world--indie publishing and traditional publishing. Either that will keep me balanced or it will make me schizophrenic. But it won't be boring!
Teresa Hill: In addition to publishing with Harlequin Special Edition, I have two more backlist books featuring the family from TWELVE DAYS being published digitally in January and February. Best part of all, there was to be a fourth book in the series--the youngest daughter's story--but my editor left the publishing house, and her replacement didn't want to publish that final book. That character was left hanging in limbo! But thanks to digital publishing, I am finally writing Grace's story, and it's been an absolute joy. I hope to have this book ready for publication in April 2012. After that, the possibilities are limitless!
April Kihlstrom: I'm working on a new full length Regency as well as a Regency short story. The short story goes along with the Regency series I already have available in e-book format and tells how the eldest Langford brother met his wife Athenia.
And how does our garden grow this month? BAREFOOT IN THE GRASS by Judith Arnold; THE EDGE OF HEAVEN by Teresa Hill; THE AMBITIOUS BARONET by April Kihlstrom; SMALL TOWN SWEETHEARTS by Jean C. Gordon; STUCK WITH YOU by Trish Jensen; BESIDE A WINDSWEPT SEA BY Vicki Hinze.
So what is a book, and what is it not? What difference does it make to you whether a book comes in paper or Cloud formation? What's a good way for a writer get the word out about a book, and how does a reader discover it?
Comments
11 comments posted.
Re: THE STORY GARDEN: I Got a Humungous Bookshelf For Christmas!

I've only done one novella as an e-book, but I love that most of my books are
available as e-editions. As I write series, it means earlier titles will be available.

Jo
(Jo Beverley 3:58am January 27, 2012)
I've e-pubished my one historical romance after I received my rights back from Cerridwen Press and renamed it His Lady Viking. I love the cover an artist friend from work designed for it.
(Jean Gordon 7:24am January 27, 2012)
I think we authors owe Jeff Bezos a great big thank you for this revolution, which really began due to the success of the Kindle, which led the way for every device that followed. Thanks to him, authors have more options than ever before. It's a whole new world! I currently have three of my early contemporary romantic fantasies on sale direct to consumers, FAIRYTALE, FOREVER ENCHANTED and ANNIE'S HERO, (originally published by Avon books) along with one modern witchhunt novella (with real spells!) WITCH MOON available in Kindle, Nook, iBooks, Kobo, Sony and Smashwords. I also have compiled my long running weekly advice column, SHAYNE ON YOU into book form, and that's a Kindle exclusive, and will go everywhere else in mid-March. (It'll be FREE for 5 days on Kindle beginning on Valentine's Day.) I love this new frontier. It's a great time to be an author!
(Maggie Shayne 8:38am January 27, 2012)
I bought my first Kindle in July of 2008 and never looked back! As much as I love physical books, it's a wonderful convenience not to have to carry an entire suitcase full of books when I travel. And now it's even more wonderful to have access to my friends' old out-of-print books! Yes, Maggie, Jeff Bezos did us a *huge* favor!
(Sharyn Cerniglia 9:49am January 27, 2012)
I first fell in love with e-books as a reader, within days of getting my first Kindle. Now I'm in love as an author, too, for all of the reasons stated above. (Though, after putting up 6 of my backlist books, I agree that it's a lot more work than I expected!) On the reader side, I've always loved reading in bed, and my Kindle is so easy to hold in one hand. Even easier than a paperback! I also love having so MANY books at my finger tips. Oh, and reading across devices is awesome! iPad, computer, iPod... I'll even read on my cell phone if I'm stuck waiting somewhere. (My daughter has read several books JUST on her phone! But now that I gave her a Kindle for Christmas, she'll probably use that instead.) So yes, you could call me a convert!
(Brenda Hiatt 10:49am January 27, 2012)
My 9-yr-old granddaughter is saving up for a Kindle because so
many of the kids in her class are bringing them to school this
year.
(Kathleen Eagle 11:02am January 27, 2012)
When eBook sales went from 23 million to 223 million in a
year, I went hooyah! And I jumped on board. I've had most
of my backlist up in eBook since 2010, and was so excited to
see a new medium in book publishing. As markets and outlets
have closed, to have something new open up for our books,
and open up as big as electronic books, is a real gift to us
and to readers. Publishers never looked for new outlets.
Would you believe they never sell books here on the ferry
system? As outlets dwindled, it always frustrated me. The
reader has to be able to find the book. But the truth is
publishers are already on to the next batch of books by the
time our books reach the shelves. They even ignored eBooks
for too long. My best friend gave me a Kindle for Christmas
one year and I was surprised by how much I adore it. I
actually read faster on it. I wish I could get all my
research books on it. But for now, stacks of fiction
paperbacks and hardcovers do not litter my house, on tables
and bookcases. My research books are here, but my reading is
in a small gray device--like Maggie, I say thank you, Jeff
Bezos--in a lovely lime green leather case with a night
light and it all fits in my purse, in my beach bag or coat
pocket. I can take my whole reading library with me. Isn't
that amazing?
(Jill Barnett 12:17pm January 27, 2012)
I actually prefer to feel a book in my hands and turn the pages. You can call me old school, but to me, that's the only way I feel connected with a story. I don't feel that I'll be purchasing a Kindle, and I feel it was the downfall of a lot of bookstores. This has been a great format for a writer to get their books discovered. If not for Fresh Fiction, I wouldn't have known about a lot of Authors, nor would I have known about a lot of books that I'd like to read. Word of mouth also works. I do go to the library for books that I can't find, and you'd be surprised to find how many librarians recommend different authors that I'd never heard of either, when I take out a book, or they know that I have a certain interest. It's in the Author's best interest to keep libraries abreast of their books so they can make recommendations as well. I also like sites like Amazon, because if you're looking for a particular book, you can always use their site for a referernce point by genre, and see how the book is rated, and get a few reviews from people who have read the book. Sometimes that can be helpful. I hope in the future that when Fresh Fiction has their e-contests, they give the winner a choice of getting the copy as an e-book or hard copy. Not everyone owns a Kindle, and there are people who are left out. I also knit and crochet, and would prefer to have hard copies of books for reference, not have it on a Kindle, which has nothing to do with you. It would be a shame if all books went to "e" format.
(Peggy Roberson 5:37pm January 27, 2012)
i like the paper books too and I have several boxes of books I have saved to read when I retired. maybe. much later down the road i will give in to an ereader....but not yet...
(Barbara Studer 8:06pm January 27, 2012)
Books that I can hold in my hands, drop in a bookmark and pass on to friends are the kind I like best. I've seen ebooks grow more popular.
(Alyson Widen 8:52pm January 27, 2012)
I prefer paper books. Have a different title in every room
of the house.
(Roseann Moss 11:56pm February 3, 2012)
Registered users may leave comments.
Log in or register now!