Karen White-Owens | Art Imitating Real Life

September 17, 2009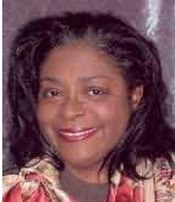 I've been a published author for approximately seven years. Since I started to write, I enjoy writing about subjects that intrigued, puzzled, or upset me.Circles of Love was a book that explored a painful topic. For years I pondered the idea of having no clue to where you came from. The heroine in Circles of Love went in search of her mother after realizing she couldn't marry the hero until she knew who she was. That story earned me a 4-1/2 Gold review from Romantic Times Book Club.
While negotiating my latest contract my editor suggested that I write connected books. I didn't want to write about another large or extended family so I opted for stories connected by a large company. Living in the Detroit area, my ideas swirled around the automobile companies since Ford, General Motors, and Chrysler Corporations are all located in metro Detroit.
I didn't want to use any of these companies so I created my own. French-owned and operated Gautier's International Motors was born. I had no idea that the auto industry would stall, fail, or file for bankruptcy protection to stay in business and start new. Chrysler would offer the hand of partnership to Fiat and my little story would follow some of the events that marked the news in the Detroit area. Again, art imitated real life.
Another issue related to I Can Make You Love Me is a kidnapping. When I was an undergrad at Wayne State University I worked as a nursery aide at a day care center. Many of the parents also put in several hours a week of work to lower their tuition costs. One mother in particular has stayed in my thoughts for years. Kim was the parent of two little girls, Heather and Sarah. Both girls were under the age of three.
I soon learned Kim was going through a bitter divorce with her husband, Bill. As part of their separation agreement, Bill had visitation rights for the girls every other weekend. One weekend Bill didn't return and I later learned that he disappeared with Heather and Sarah and was never seen again. Kim was devastated. From what I understand, she never saw her children again.
Today, things are very different. We have laws and options that weren't in place at that time. Amber alerts and the procedures used by the police to handle these cases are different. There is a greater chance of a parent having their children returned to them.
That idea has hunted me over the years. The concept of losing your children for life seemed so painful and cruel. Never knowing if they were alive or dead was beyond anything I could comprehend.
When I became an author/writer this kidnapping was a topic that I wanted to explore and try to make sense of. Hence, I Can Make You Love Me began to take shape.
Let me know your thoughts on the subject. E-mail me at karenowensATgmailDOTcom. I'd love to hear from you and don't be a stranger.
To find out more about me check out my website at karen white-owens.com I'm on Facebook and Myspace
Comments
8 comments posted.
Re: Karen White-Owens | Art Imitating Real Life

Karen White-Owens: Thank you for your article.

I wonder how many popular novels were inspired by actual events. I suspect the number might be pretty high.

Has anyone done a survey about this? The results would be interesting.

I can see the advantage in this process of art imitating life for both the author and the readers. It gives both something they can easily relate to. It anchors the fictional story in the real world.

Of course, it's important to change the names and other details to protect the innocent. And the guilty!

Keep up the good work.

---Mary Anne Landers
www.facebook.com/maryannelanders
(Mary Anne Landers 4:26am September 17, 2009)
Life imitates all that stuff going through your mind. What you surround yourself with becomes your truth. It's sad how many kidnappings are in the news. They pull at your heart to get them solved or figure out a motive, so the family can have tiny semblance of peace.
(Alyson Widen 2:56pm September 17, 2009)
To never see your children again - there are no words! How could one parent be so cruel, not only to the other parent, but to the children! That would be an interesting topic to read about. Thanks!
(Kelli Jo Calvert 3:58pm September 17, 2009)
Does life imitate art? I truly believe that it does. You find these true-to-life stories in our books and on television. We can't escape the reality of life today. Even if we want to. The pain, tragedy and fear are there.
(Rosemary Krejsa 4:27pm September 17, 2009)
When my kids were young I sometimes worried about my kids being kidnapped/abused by a stranger. But having someone you once loved taking them away, how horrible that would be. That's a form of abuse not only for yourself but also the children. For a parent to seek revenge like that, it's evil.
(Theresa Buckholtz 5:17pm September 17, 2009)
I think that anything negative happening to my daughter would be the worst thing I could think of - especially if done by a family member.
(Karin Tillotson 8:54pm September 17, 2009)
Know of one case where a mother lost
custody because she was a drug user
and had her boyfriends with her while
her 3 year old was in the room. The
father petitioned to have her parental
rights terminated and he won. The
little girl was adopted by his older
brother (the father was young). She
was in a healthy family and happy.
About 3 years later, the mother
petitioned the court in another state
to regain custody of her daughter. The
old judge went by the outdated
thought that a child belongs with the
mother and reversed the earlier ruling
over objections of the father, adoptive
parents, and the doctor. The father,
not wanting her to be subjected to the
open sex, drug use and neglect, took
her from his brothers house and
disappeared until she was 18. Every
once in a while he would call a family
member to let everyone know they
were OK. It was a heartbreaking
situation and I still am not sure what
the right course of action should have
been. Everyone lost so much.
(Patricia Barraclough 12:31pm September 18, 2009)
Life DOES imitate art. We see it everyday on the news. These wack jobs that steal children are not creative enough to think out their own scenarios.
(Susan Lathen 3:43am September 18, 2009)
Registered users may leave comments.
Log in or register now!