1--What is the title of your latest release?
2--What's the "elevator pitch" for your new book?
Heather Gordon works in her parents' restaurant, the Barbecue Pit, which is known for its authentic Carolina barbecue. She loves working there but dreams of opening a bookstore with a bakery that will feature her bookish desserts. Her life is turned upside down when a world-famous rock band comes in to eat one night. Members of the rock band start a food fight and leave a mess, and when Alex Kirwan, the charming and enigmatic lead singer, wants to make amends for his brothers' (and bandmates') behavior he invites her to attend one of their concerts as a guest of the band, Heather's world is turned upside down . . . and sparks fly.
3--How did you decide where your book was going to take place?
When I decided to write contemporary romance books, I knew I wanted to base my books in my beloved North Carolina. Starstruck is set in Flowering Grove, which is a fictional town based loosely a small town near where I live. Flowering Grove has a Main Street lined with locally owned stores and restaurants. Everyone knows everyone and the town is steeped in tradition. There's a parade and fireworks display every Fourth of July, and they put up a Christmas tree and decorations on Main Street during the holidays. I love writing small town romances.
4--Would you hang out with your protagonist in real life?
Oh yes! I'd love to talk about books with Heather while enjoying her bookish-themed baked goods. Heather and I would go to see Alex perform with his brothers at a Kirwan concert. We'd dance in the front row and then go backstage to hang with Alex and his brothers. It would be a blast!
5--What are three words that describe your protagonist?
Heather is hardworking, stubborn, and humble. Alex is creative, humble, and generous.
6--What's something you learned while writing this book?
I'm a huge Jonas Brothers fan! No, really! J Since the book is about an ordinary woman falling in love with a rock star, I listened to their music on a loop while writing this story. Many of their songs inspired scenes as well as Heather's and Alex's email and text conversations. When I found out that the Jonas Brothers were coming to Charlotte in concert, I asked my older son's girlfriend to go with me to see them. We had a blast, and in the back of my mind, I was thinking about Starstruck and imagining Heather and her sister at the Kirwan concert in Chapter 2.
7--Do you edit as you draft or wait until you are totally done?
Before I started working with a critique partner, I would push myself to finish the draft before I went back to polish and add more emotion. Now I finish a few chapters, go back to edit and polish, and then send it to my super-awesome critique partner, who helps me ramp up the emotion and polish my characterization and motivation. It's like going through a mini editing session before turning my book in, and my future books are stronger thanks to her help.
8--What's your favorite foodie indulgence?
To be completely honest, Weight Watchers chocolate bars are my favorite indulgence. I love the peanut butter chocolate bars and the chocolate pretzel bars. Yum!
9--Describe your writing space/office!
I actually tap away at the keys of my MacBook while sitting at a lift-top coffee table in my family room. Although I received my first book contract in 2007, I never had a dedicated writing space until a few years ago when we converted our extra room into an office. I felt guilty when my husband moved a desk, along with my printer and a few cabinets into the room, since I realized I can't write in a room by myself or while staring at a wall. I'm happier out in the family room, where my mom sits on the sofa and reads. I appreciate her company and sometimes bounce book ideas around with her if I develop a case of writer's block. I normally have a cup of tea beside me, and I sip it while I work. If you don't see a cup of tea, you'll probably find a cold can of Diet Coke in its place. My herd of five feline editors also visit me or sleep on a nearby sofa. My cats Leo and Loki will occasionally walk around my desk to see what I'm doing. They even like to sit on the keyboard, and I have to shoo them away. Thankfully, the office hasn't gone to waste since my younger son uses it for his virtual classes or to complete his homework.
10--Who is an author you admire?
Definitely my critique partner—Kathleen Fuller! Not only is she a super amazing writer, but she's a dear friend. We recently started working together as critique partners, and I'm learning so much from her. She's a master at characterization, motivation, and emotion. I'm grateful and honored that she asked me to be her critique partner, and my future books are better because of her generous insight.
11--Is there a book that changed your life?
I would have to choose The Outsiders by S.E. Hinton. I read it for the first time in elementary school, and it had a tremendous impact on me. That was the book that inspired me to write my own stories. I read the book fourteen times (I kept track inside the front cover), and I knew the movie by heart. I also consumed all of S.E. Hinton's other books, and I dreamt of seeing my own name on the cover of a book.
12--Tell us about when you got "the call." (when you found out your book was going to be published)/Or, for indie authors, when you decided to self-publish.
I remember being completely blown away that Susan Brower, an editor with Zondervan, wanted to publish my first book, A Gift of Grace. It was beyond my comprehension that I was going to see my name on the cover of a book, and a publisher wanted to pay me for my story. To this day, I still feel like I'm living a dream! I'm so grateful for my publisher and for my readers who are keeping my dream alive.
13--What's your favorite genre to read?
I love any story that has a romance thread, but my all-time favorite genre is definitely young adult. I absolutely adore a good high school romance!
14--What's your favorite movie?
Since I was raised by two movie buffs, I positively love movies. It would be difficult to choose one favorite, but one that stands out is "Pretty in Pink." I can definitely relate to Andie's feeling like she's "less than" the rich, popular kids, and I adore her love story with Blane. And who can forget that romantic kiss in the headlights of Blane's Beamer? Oh, I swoon every time I see it!
15--What is your favorite season?
Autumn is my favorite time of year—when it's time to decorate our front porch with pumpkins and scarecrows. I also love when the leaves change, and the weather gets cooler. I called it "jean jacket" weather when I was little. It's the best time of year to get outside, and my husband, sons, and I love to go to car shows, which are often hosted in the small towns surrounding us.
16--How do you like to celebrate your birthday?
In our family, we always get to go to our favorite restaurant on our birthdays and then we come home and enjoy cake. Since I love seafood, I normally ask to go to Bonefish for dinner, and then we eat too much of a Carvel ice cream cake!
17--What's a recent tv show/movie/book/podcast you highly recommend?
Currently, my mom and I are addicted to "20/20," and we look forward to watching it every Friday night. We enjoy true crime stories, and we often discuss the episodes long after seeing them.
18--What's your favorite type of cuisine?
I love seafood, and my favorites are shrimp and lobster! Yum!
19--What do you do when you have free time?
When I'm not on deadline, I spend my time watching movies, streaming shows, working in my garden, listening to audio books, and, oh yeah, spending time with my family.
20--What can readers expect from you next?
The last book in my Amish Legacy series will release on February 6th. The Heart's Shelter features Jayden, the youngest of the Bontrager sons. He has always looked up to his older brothers, Tyler and Korey, who are married and have started families. Kira Detweiler comes to Pennsylvania to help her aunt, who recently had her fourth child, and she doesn't plan to stay there permanently. When Kira and Jayden meet, they feel an instant attraction, but Kira had her heart broken and she's not sure she's ready for another relationship. I'm excited for readers to get the last installment of this series, which is close to my heart.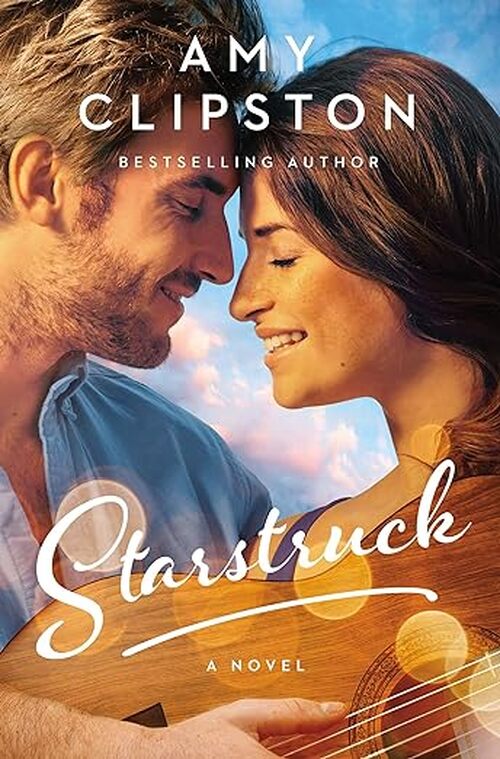 Can a small-town waitress capture the heart of a world-famous heartthrob?
For Heather Gordon, life in her small North Carolina town has always been simple and uneventful. Until one night when a rowdy food fight breaks out in her family's restaurant where she's a waitress. The culprits? The internationally famous rock band, Kirwan. And when Alex Kirwan, the charming and enigmatic lead singer, wants to make amends for his brothers' (and bandmates') behavior and invites her to attend one of their concerts as a guest of the band, Heather's world is turned upside down . . . and sparks fly.
Alex has always loved music, but his rock-star life isn't all glamorous people and parties. It's also paparazzi and online tabloids, a new city every week, and the loneliness of touring—even if he has his brothers with him. But with Heather things are different, and he's instantly smitten and determined to get to know the sweet, pretty woman who has absolutely no interest in his fame. If only he can convince her to take a chance on his crazy life.
Once Alex leaves on tour, he and Heather begin exchanging messages and calls. Despite the distance between them, they find themselves learning they have more in common than they ever could have imagined. But even while Heather and Alex's relationship deepens, they must face the harsh realities of fame and the pressures it puts on their personal lives. Will their love be enough to overcome the challenges that come with celebrity, or will the rigors of distance and Alex's life on the road tear them apart?
Filled with heart and the intoxicating allure of possibility, Starstruck is a must-read for anyone who has ever dreamed of finding love in surprising places.
Romance Contemporary [Thomas Nelson, On Sale: November 14, 2023, e-Book, / ]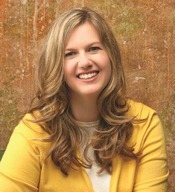 Amy Clipston has been writing for as long as she can remember. Her fiction writing "career" began in elementary school when she and a close friend wrote and shared silly stories. She has a degree in communications from Virginia Wesleyan College and is a member of the Authors Guild, American Christian Fiction Writers, and Romance Writers of America. She is the author of the bestselling Kauffman Amish Bakery series and Hearts of the Lancaster Grand Hotel series with HarperCollins Christian Publishing. Amy works full-time for the City of Charlotte, NC, and lives in North Carolina with her husband, two sons, mother, and three spoiled rotten cats.
No comments posted.