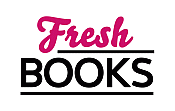 May Books for you!
Amy Clipston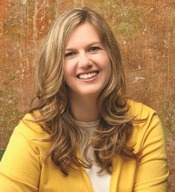 Blogging at Fresh Fiction
Meet Author: Amy Clipston
July 1, 2016
Instead of trying to find your perfect match in a dating app, we bring you the "Reader Match" where we introduce you to authors as Read More...
Amy Clipston | How to Get Published
February 19, 2016
People often ask me what the secret is to getting published. I don't believe there is a secret to getting published, but I do Read More...
Amy Clipston has been writing for as long as she can remember. Her fiction writing "career" began in elementary school when she and a close friend wrote and shared silly stories. She has a degree in communications from Virginia Wesleyan College and is a member of the Authors Guild, American Christian Fiction Writers, and Romance Writers of America. She is the author of the bestselling Kauffman Amish Bakery series and Hearts of the Lancaster Grand Hotel series with HarperCollins Christian Publishing. Amy works full-time for the City of Charlotte, NC, and lives in North Carolina with her husband, two sons, mother, and three spoiled rotten cats.
Log In to see more information about Amy Clipston
Log in or register now!
Series
Amish Heirloom | Kauffman Amish Bakery | Hearts of the Lancaster Grand Hotel | Amish Homestead
Books:
Something Old, Something New, January 2023
Paperback / e-Book
On the Way to Christmas, October 2022
Paperback / e-Book
The Heart of Splendid Lake, July 2022
Mass Market Paperback / e-Book
The View from Coral Cove, May 2022
Paperback / e-Book
An Amish Picnic, March 2020
Paperback / e-Book
The Bake Shop, November 2019
An Amish Marketplace Novel #1
Hardcover / e-Book
An Amish Christmas Bakery, October 2019
Paperback / e-Book
A Welcome at Our Door, May 2019
Amish Homestead #4
Paperback / e-Book
An Amish Reunion, April 2019
Paperback / e-Book
Room on the Porch Swing, May 2018
Amish Homestead #2
Paperback / e-Book
An Amish Heirloom, April 2018
Paperback / e-Book
An Amish Spring, March 2018
Mass Market Paperback / e-Book
Amish Sweethearts, January 2018
Paperback / e-Book
A Place at Our Table, November 2017
Amish Homestead #1
Paperback / e-Book
An Amish Summer, June 2017
Paperback / e-Book
The Beloved Hope Chest, May 2017
Trade Size
The Cherished Quilt, December 2016
Amish Heirloom #3
Trade Size / e-Book
A Heartwarming Amish Sampler, November 2016
e-Book
An Amish Harvest, August 2016
Paperback / e-Book
The Courtship Basket, July 2016
Amish Heirloom #2
Paperback / e-Book
An Amish Market, February 2016
Paperback / e-Book
The Forgotten Recipe, December 2015
Amish Heirloom #1
Paperback / e-Book
An Amish Christmas Gift, October 2015
Paperback / e-Book
A Simple Prayer, May 2015
Hearts of the Lancaster Grand Hotel #4
Paperback / e-Book
A Dream Of Home, November 2014
Hearts of the Lancaster Grand Hotel #3
Paperback / e-Book
A Mother's Secret, June 2014
Hearts of the Lancaster Grand Hotel # 2
Paperback / e-Book
A Season Of Love, June 2012
Kauffman Amish Bakery #5
Paperback / e-Book
A Life Of Joy, February 2012
Kauffman Amish Bakery #4
Trade Size / e-Book
Naomi's Gift: An Amish Christmas, August 2011
Hardcover
A Place Of Peace, December 2010
Kauffman Family Bakery #3
Paperback
A Plain And Simple Christmas, September 2010
Paperback
A Promise Of Hope, April 2010
Kauffman Amish Bakery #2
Trade Size
A Gift Of Grace, May 2009
Kauffman Amish Bakery #1
Paperback