Instead of trying to find your perfect match in a dating app, we bring you the "Author Reader Match" where we introduce you to authors you may fall in love with. It's our great pleasure to present Sabine Barclay.
Writes:
Sabine Barclay writes super-steamy Mafia romances that will make your toes curl and your granny blush. Immerse yourself into the New York City underworld where the syndicates will stop at nothing to run the city. Sabine's interconnected series create The Syndicate Wars. Each series will pit the Russian bratva, the Italian Cosa Nostra, the Colombian Cartel, and the Irish Mob against one another. Who you love and who you hate depends on the series you're reading.
About:
Sabine's known for her intense descriptions, warmhearted family moments, ruthless heroes, and kickass heroines. Each book is a dark romance where the heroes' background sets the scene, but each couple faces an "us against the world" challenge. They're steamy with kinky elements, heroes who'll burn the world to ashes to protect the love of their life, and heroines who are no one's fool. Every story has a HEA with an epilogue that'll leave you satisfied.
What I'm looking for in my ideal reader match:
My ideal match for my latest book, MAFIA ANGEL, must love…
Wounded Mafia heroes
Heroines who have surprising family connections
Unpredictable twists and turns
Villains who test the hero and heroine and prove the couple's commitment and love.
Casts of families who'll make you laugh while showing you nothing is more important than their bond.
Light BDSM/ "Daddy" with NO age play
A story that'll make you feel like you're right there.
What to expect if we're compatible:
If we're compatible, you'll want to binge the entire series. You'll want to binge all the books in the interconnected The Syndicate Wars. You'll feel like a member of each crime family, and you'll cheer for the current couple.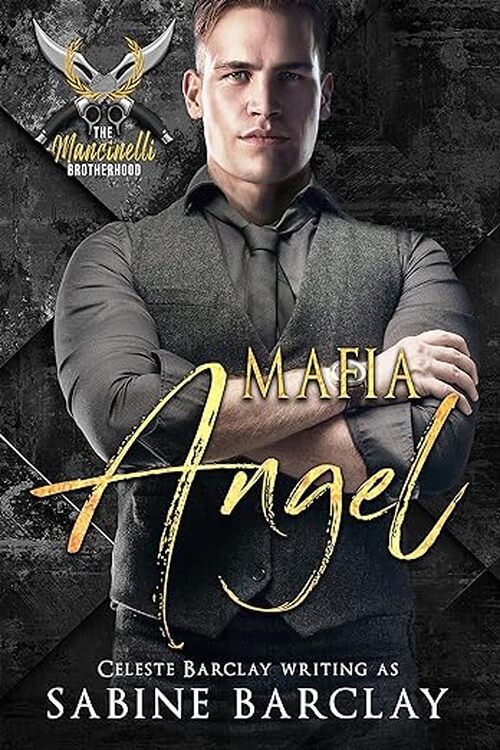 We come from opposite worlds.
I shouldn't trust her.
I definitely shouldn't want her.
But I'll make her mine.
I'll put my life in her hands.
In return, I'll give her everything she wants.
I push her to the edge over and over.
Then bring her pleasure beyond her wildest dreams.
I dare anyone to stand in our way.
I'll burn the world down before I let anything happen to her.
There's nothing I won't do for her.
Mafia Angel is a dark romance with a HEA and no cliffhanger. It contains EXTRA-STEAMY scenes that will make your toes curl and your granny blush. The Mancinelli Brotherhood is a six-book series that'll keep you warm at night.
Romance Dark | Romance Suspense [Oliver-Heber Books, On Sale: October 17, 2023, e-Book, ISBN: 9781648395055 / ]
The enforcer finds an angel.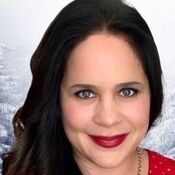 Sabine Barclay, a nom de plume also writing Historical Romance as Celeste Barclay, lives near the Southern California coast with her husband and sons. Growing up in the Midwest, Sabine enjoyed spending as much time in and on the water as she could. Now she lives near the beach. She's an avid swimmer, a hopeful future surfer, and a former rower. Before becoming a full-time author, Sabine was a Social Studies and English teacher. She holds degrees in International Affairs (BA), Secondary Social Science (MAT), and Political Management (MPS). She channels that knowledge into creating engrossing contemporary romances that will make your toes curl and your granny blush.
No comments posted.