"The enforcer finds an angel."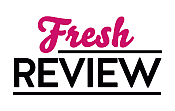 Reviewed by Annetta Sweetko
Posted October 20, 2023

Romance Dark | Romance Suspense
Sinead O'Malley is a criminal lawyer, and she has just been chosen by the Mancinelli Family to defend Gabriele Scotto against two felony charges. Though the enforcer for the family might be guilty of a number of things, these charges are manufactured, and it is up to Sinead to prove it. The last thing she ever considered in the world of law and criminals was to get involved with one of the most frightening, sexiest men she had ever met.
Gabriele is furious that the law is after him for a completely fabricated charge. The only good it has brought him is the most gorgeous, sexy attorney he has ever laid eyes on. And he would certainly love to lay more than his eyes on Sinead. He can't though – it would jeopardize his case and her career if they became involved. The fates have their own plans and no matter how hard he tries – there are powers that want them both to fall. Gabriele is not going to let that happen.
MAFIA ANGEL will have you riveted from the first word to the last – and you will want more. Gabriele and Sinead are perfect for one another as they are both attorneys (though for obvious reasons he cannot represent himself, nor can any other family member) and both are fiercely loyal to friends and family. Sinead is not about to allow him to go to jail for something he didn't do, even after learning he isn't exactly squeaky clean. When someone tries to discredit Sinead by bringing up a horrific accident and trial from her past, Gabriele is ready to do his enforcer thing. Can he protect her? Win her love? And remain free? Get your hands on MAFIA ANGEL and find out.
As with the other mafia books by Sabine Barclay, MAFIA ANGEL has profanity, violence, and explicit BDSM scenes – and there is a daddy/little girl dynamic, though not role-playing. You will also get a lot of action, suspense, a steamy romance with a HEA, and a visit from past characters – and some of them might be friend or foe depending on the circumstances.
SUMMARY
We come from opposite worlds.
I shouldn't trust her.
I definitely shouldn't want her.
But I'll make her mine.
I'll put my life in her hands.
In return, I'll give her everything she wants.
I push her to the edge over and over.
Then bring her pleasure beyond her wildest dreams.
I dare anyone to stand in our way.
I'll burn the world down before I let anything happen to her.
There's nothing I won't do for her.
Mafia Angel is a dark romance with a HEA and no cliffhanger. It contains EXTRA-STEAMY scenes that will make your toes curl and your granny blush. The Mancinelli Brotherhood is a six-book series that'll keep you warm at night.
---
What do you think about this review?
Comments
No comments posted.

Registered users may leave comments.
Log in or register now!