1--What is the title of your latest release?
FOLLOW THE SHADOWS, The Tales of Moerden Book 1
2--What's the "elevator pitch" for your new book?
When teenager Marise Leeson gets her hands on a crystal ball, she believes her Wicca practice is about to expand. The magic, however, goes horribly wrong and the sphere pitches her into Moerden, an alien world of dragons. Marise befriends Javeer, a young male dragon, and she grows up fast as her focus switches from getting home to saving the dragons, who face slow extinction from a mysterious disease. If Marise and Javeer survive, if their trust and courage are strong, they may succeed. If they do not, the dragons of Moerden will cease to exist.
3--How did you decide where your book was going to take place?
Marise, my protagonist, comes from a (fictitious) small town in Atlantic Canada near where I live. That part was easy, but only a small part of the action takes place there. Moerden had to be built, and world building, for me, is a step-by-step process. The landscape of Moerden revealed itself to me, as it did to Marise, one vista at a time. It was always an experience discovering what was around each turn in the road.
4--Would you hang out with your protagonist in real life?
If I was trapped in an alien world inhabited by dragons, there's no one I'd rather team up with. She has ingenuity, luck, and magic all going for her. If we're talking real world, I think the question is really would she hang out with me? I'm guessing probably not. There's a big age gap between us and she's at a difficult age. She's proven she can work with adults though, so if we were thrown together, it would be okay.
5--What are three words that describe your protagonist?
persistent, intuitive, innovative
6--What's something you learned while writing this book?
I learned that, unless you're some sort of prodigy, which I'm not, it takes years to write a book, and years to get it published, and you just have to go with it. I also discovered that reading a lot can lead to good writing habits, but also bad ones. When it came to the editing process, I had to fix a few things I didn't know I was doing.
7--Do you edit as you draft or wait until you are totally done?
Both. Sometimes I just want to get the words onto the page and write a really rough draft, but more often I work with it until I'm fairly satisfied, knowing that I'll come back to it many times before I let it go. I know that my eye can slide right over my own mistakes, so I try to fix flaws sooner than later.
8--What's your favorite foodie indulgence?
Chocolate covered almonds, especially the chocolate part.
9--Describe your writing space/office!
I have a home office, with a window looking out onto the back yard. There are cacti on the windowsill, several bookcases stocked with everything from poetry to science - Forge by Jan Zwicky, Latin Names Explained by A. F. Gotch, and much more - and I'll often play CBC's classical serenity playlist while I work. There's also a dog bed because my dog Elliot doesn't like me to be alone. I don't always work there though: I often sit down at the dining room table with a tablet and work away, especially if it's late in the day.
10--Who is an author you admire?
I skipped over this one a dozen times. So hard to choose! Michael Ondaatje, who taught me with The English Patient that you really don't have to write complete sentences. Robert Desowitz, whose New Guinea Tapeworms and Jewish Grandmothers proved that science can be wonderfully entertaining. That one definitely inspired my first book Parasites: Tales of Humanity's Most Unwelcome Guests. Anne McCaffrey, author of the Dragonriders of Pern novels, who was a master at finding secret doors, in her own stories, to even more dragonriders. Early women writers such as Mary Shelley, whose Frankenstein ignited the science fiction genre.
11--Is there a book that changed your life?
I would have to say Lord of the Rings. I read the books - The Hobbit too - long before they were ever turned into movies. I've read the entire series a few times. I was apprehensive about watching the movies, lest they compromise my personal take on the books. Fortunately, that didn't happen and the books are still a great escape for me. Smaug is an inspiration - nothing nice about him, but you have to admit he's got personality.
12--Tell us about when you got "the call." (when you found out your book was going to be published)/Or, for indie authors, when you decided to self-publish.
It was "the email," and it was a bit surreal. I had a strong sense of "this can't be real," and variations of that like "am I being scammed?" I make it a policy to expect a rejection letter, so when the unexpected happens, it's quite an adjustment. Once your feet hit earth again and the euphoria is under control, you realize there's a lot of work still to do and you'd better get to it.
13--What's your favorite genre to read?
Fantasy. Any fantasy, aimed at any age reader.
14--What's your favorite movie?
There aren't many movies I want to watch more than once, but my collection includes The Hobbit and The Lord of the Rings (no surprise there), The Pirates of the Caribbean series, and The Gods Must Be Crazy. My favorite Christmas movie is The Muppet Christmas Carol.
15--What is your favorite season?
I enjoy all the seasons and I love that they're distinctly different in Atlantic Canada. The shoulder seasons are my favorites. Spring is always full of anticipation and new growth. I like the lengthening days. But it can be rainy. Fall's wonderful as well with dryer weather, lots of garden produce, and fall colors. The weather's changing though. Spring and fall are getting warmer. I think about moving north (and I'm already pretty far north).
16--How do you like to celebrate your birthday?
A dinner party with family is nice.
17--What's a recent tv show/movie/book/podcast you highly recommend?
I really enjoyed The Letter for the King. I thought it was well done, with compelling characters and a plot that was quirky enough to keep me guessing. I hope there'll be a second season.
18--What's your favorite type of cuisine?
Thai
19--What do you do when you have free time?
I walk in the woods with Elliot. If there's a thunderstorm or a blizzard happening, or if it's dark out and the raccoons are chattering, I'll read a good book.
20--What can readers expect from you next?
The Tales of Moerden Book 2. Marise needs to go back and get answers to some questions. It's coming together.
Tales of Moerden #1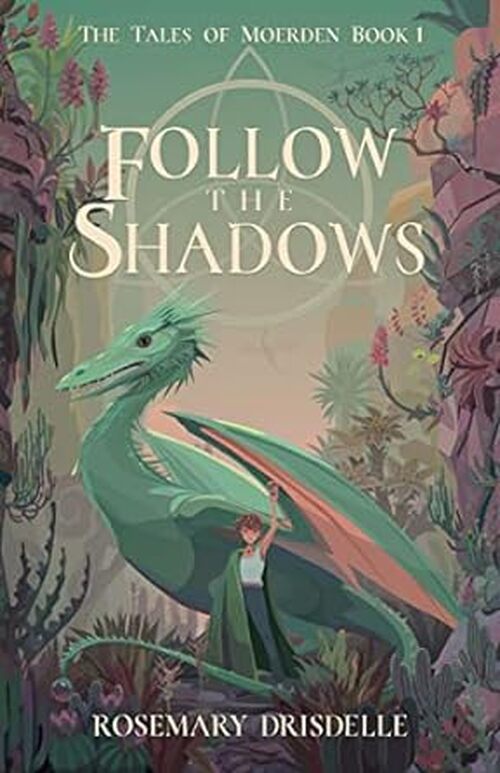 When Marise Leeson gets her hands on a crystal ball, she believes her knowledge of Wicca is about to expand. The magic, however, goes horribly wrong. In short order, she's thrown into an alternate world, attacked by a dragon, and rescued by Javeer, a young male dragon in search of a friend.
Marise is desperate to get home alive. Instead of dabbling in scrying and spells, she must now use her Wicca skills to survive in Moerden—navigating rival dragon factions, riding Javeer without falling, and dodging unknown perils of an alien landscape. Through a series of adventures and mishaps, she learns that the dragons face slow extinction from a mysterious disease. Some see Marise as part of the cause. Some hope she's a key to a cure.
Marise grows up fast as her focus switches from escape from Moerden to saving the dragons. She draws upon her powers, intuition, and some help from home as she and Javeer begin a quest to solve the puzzle of the stagger. If they survive, and if their trust and courage are strong, they may succeed. If they do not, the dragons of Moerden will cease to exist.
Fantasy [Spark Press, On Sale: September 19, 2023, e-Book, ISBN: 9781684632183 / ]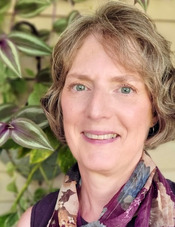 Rosemary Drisdelle has written on various nonfiction science and professional topics. Follow the Shadows: The Tales of Moerden Book 1 is the first in a series, and marks her debut in the young adult fiction genre. A fascination with parasites - where fiery serpents are not unknown - inspired her science book Parasites: Tales of Humanity's Most Unwelcome Guests.
She's always had a weakness for reptiles and hopes to meet a real live dragon some day; however, there don't seem to be any in Bedford, Nova Scotia where she currently lives.
No comments posted.