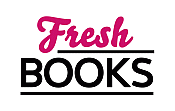 Summer reads begin in June!
Cheyenne McCray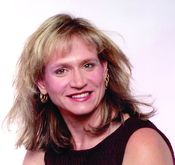 Pseudonym for Jaymie Holland.
Pseudonym: C. McCray.

New York Times and USA Today bestselling Author Cheyenne McCray's books have received multiple awards and nominations.
Cheyenne grew up on a ranch in southeastern Arizona. She has been writing ever since she can remember, back to her kindergarten days when she penned her first poem. She always knew one day she would write novels, hoping her readers would get lost in the worlds she created, just as she experienced when she read some of her favorite books.
Chey has three sons, two dogs, and is an Arizona native who loves the desert, the sunshine, and the beautiful sunsets. Visit Chey's website and meet up with her at Cheyenne McCray's Place on Facebook!
Log In to see more information about Cheyenne McCray
Log in or register now!
Series
Books:
Hearts in Danger, June 2015
e-Book
Cowboys Last All Night, January 2015
e-Book
Playing With You, May 2013
e-Book
Fencing You In, January 2013
e-Book
Roping Your Heart, November 2012
Riding Tall
e-Book
Branded For You, October 2012
Riding Tall
e-Book
Lingerie & Lariats, August 2012
Rough and Ready
e-Book
The Temptation, July 2012
Paperback / e-Book
Roses & Rodeo, June 2012
Trade Size / e-Book
Satin & Saddles, June 2012
Trade Size / e-Book
Lipstick & Leather, June 2012
Trade Size / e-Book
Champagne & Chaps, June 2012
Trade Size / e-Book
Silk and Spurs, June 2012
Trade Size / e-Book
Lace and Lassos, June 2012
Trade Size / e-Book
Roses and Rodeo, June 2012
e-Book
Satin and Saddles, May 2012
Cowboys
e-Book
Champagne and Chaps, April 2012
e-Book
Night's Captive, March 2012
e-Book
Lace and Lassos, January 2012
Rough and Ready
e-Book
Dark Seduction, January 2012
Altered States #1
e-Book
Legally Hot, January 2012
Mass Market Paperback / e-Book
Vampires Dead Ahead, December 2011
Night Trackers
Mass Market Paperback / e-Book
Silk and Spurs, December 2011
Rough and Ready
e-Book
Lipstick and Leather, August 2011
Rough and Ready
e-Book
Zombies Sold Separately, June 2011
Night Tracker
Mass Market Paperback
Clay, April 2011
Armed & Dangerous #4
Paperback
Vampires Not Invited, December 2010
Mass Market Paperback
Kade, November 2010
Armed and Dangerous #3
Trade Size
No Werewolves Allowed, June 2010
Night Tracker #2
Mass Market Paperback
Luke, November 2009
Armed and Dangerous
Trade Size
The Second Betrayal, August 2009
Mass Market Paperback
Real Men Last All Night, July 2009
Paperback
Demons Not Included, June 2009
A Night Tracker Novel #1
Mass Market Paperback
The First Sin, February 2009
Lexi Steele #1
Mass Market Paperback
Zack, December 2008
Trade Size
Dark Magic, November 2008
Magic #5
Mass Market Paperback
Forbidden Fantasies, October 2008
Hardcover
Shadow Magic, May 2008
Magic #4
Mass Market Paperback
Moving Target, January 2008
Mass Market Paperback
No Rest for the Witches, October 2007
Paperback
Wicked Magic, September 2007
Magic #3
Mass Market Paperback
Chosen Prey, March 2007
Paperback
Seduced by Magic, October 2006
Magic #2
Paperback
Lord Kir of Oz, May 2006
Return to Wonderland Book 1
Paperback
Erotic Interludes, May 2006
Paperback
Things That Go Bump in the Night III, December 2005
Paperback
Wildcard, December 2005
Book 3 in the Wild series
Paperback
Ellora's Cavemen: Tales from the Temple III, December 2005
Paperback
Forbidden Magic, November 2005
Magic #1
Paperback
Hearts are Wild, October 2005
Bad and Wild series
Trade Size (reprint)
Wonderland: King of Clubs, May 2005
Wonderland series Book 4
Paperback
Hearts Are Wild, December 2004
Bad in Boots #3
e-Book
Wildcat, December 2004
Book 2 in the Wild series
Paperback
Wonderland: King of Diamonds, October 2004
Wonderland series Book 3
Paperback
Ellora's Cavemen: Tales from the Temple III, October 2004
Paperback
Vampire Dreams, October 2004
Paperback
Blackstar: Future Knight, September 2004
Paperback
The Seraphine Chronicles: Bewitched, September 2004
Book 2 in The Seraphine Chronicles series
Paperback
Wonderland: King of Spades, May 2004
Wonderland series Book 2
Paperback
Wonderland: King of Hearts, January 2004
Wonderland series Book 1
Paperback
Wildfire, December 2003
Book 1 in the Wild series
Paperback
Seraphine Chronicles 1: Forbidden, August 2003
Book 1 in The Seraphine Chronicles series
Paperback