1--What is the title of your latest release?
2--What's the "elevator pitch" for your new book?
It's basically millennial Scream! If you're into 90s slashers with a twist, then this is for you … it follows a late-night radio show host, Tinsel Munroe, who finds herself reluctantly drawn into a murder mystery.
3--How did you decide where your book was going to take place?
Well, the story is set in and around pop culture – largely film – and Melbourne, Australia was one of the birthplaces of cinema. The very first full-length movie – The Story Of The Kelly Gang (1906) – came from here, so the location really selected itself. I also liked the idea of a film centric story not being set in Los Angeles/Hollywood, which is the immediate assumption.
4--Would you hang out with your protagonist in real life?
Absolutely.
5--What are three words that describe your protagonist?
Final Girl.
6--What's something you learned while writing this book?
I learned how to run an overnight radio show. As a former journalist, I've had a lot of media experience in the past but Tinsel – my main character – hosts a program called The Graveyard Shift in what's considered the worst slot for anyone to work solo, so I shadowed some friends of mine to understand the mechanics of how it worked and how I could translate that on to the page.
7--Do you edit as you draft or wait until you are totally done?
Well, I feel like you can't fix what's not there so for me – personally – I think it's important to get it all down. Get some paint on the canvas. Then you can go back and improve.
8--What's your favorite foodie indulgence?
Indulgence is the key word here… probably baking the perfect chocolate cake and eating it? But my favorite single item is goat's cheese, with a spoon, straight from the jar like a monster.
9--Describe your writing space/office!
I mean … I work from my home, so my entire apartment is really my writing space/office. I move from the desk, to the couch, to my kitchen bench depending on my whims.
10--Who is an author you admire?
Anyone who doesn't quit and keeps chugging.
11--Is there a book that changed your life?
There's a whole library of them, truthfully. I kinda feel like every book changes my life in big and small ways, as it's like stepping into somebody else's cranium for a bit.
12--Tell us about when you got "the call." (when you found out your book was going to be published)/Or, for indie authors, when you decided to self-publish.
Sorry, just need a little bit more clarity on the question – when I got the call re: The Graveyard Shift? Or when I found out my first book was getting published?
13--What's your favorite genre to read?
I'm genre agnostic! I write everything because that's what I love to read: everything. Whether that's fantasy, crime, mystery, romance, non-fiction … if the pitch hooks me, I'm in.
14--What's your favorite movie?
Alien (1979).
15--What is your favorite season?
Spring.
16--How do you like to celebrate your birthday?
Loosely.
17--What's a recent tv show/movie/book/podcast you highly recommend?
TV show: We Own This City. Movie: Polite Society. Book: The Next Big Thing by James Colley. Podcast: The Phantom Never Dies.
18--What's your favorite type of cuisine?
Mexican.
19--What do you do when you have free time?
Mate, I never have free time. But … probably surf or run. Go to the pub with friends.
20--What can readers expect from you next?
My directorial debut, The House That Hungers, about a mansion that eats boys debuts later this year, along with my Marvel novel – Mockingbird: Strike Out – and first step into the Assassin's Creed world, Daughter Of No One.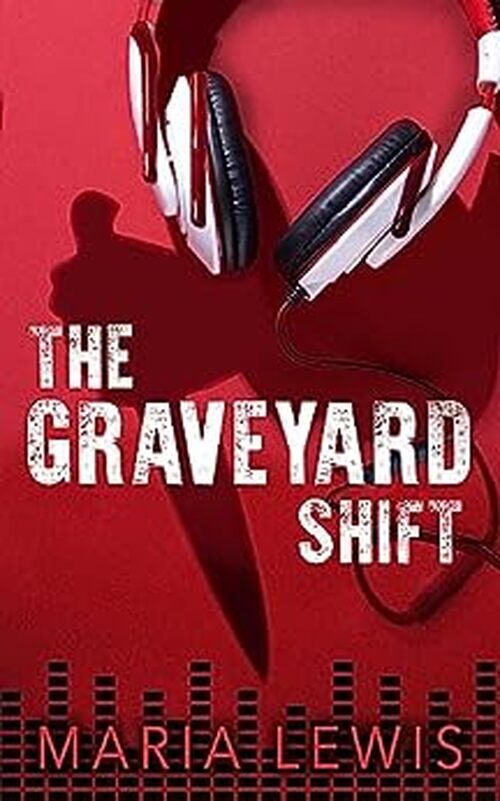 When a horror-loving radio show becomes the stage of a gruesome murder, its host Tinsel Monroe is put next on the killer's list…
A fast paced, thrilling murder mystery novel, paying homage to slasher films of the 90's, The Graveyard Shift is the perfect Halloween read for fans of Riley Sager and Grady Hendrix.
Tinsel Munroe has busted her guts to get where she is. Yet her dream of working in radio hasn't turned out to be everything she hoped it would. Sure, she has her own show – aptly titled The Graveyard Shift – where she celebrates the sounds of cult-cinema, but the wage is barely enough to cover her rent and the midnight hours are putting a strain on her relationship with her boyfriend. Even after three years at Melbourne's coolest station, she's seemingly no closer to a prime-time slot.
That is, until someone is murdered live on air.
Mistaking it for a Halloween prank, a visit from police informs Tinsel that the hysterical call was – in fact – the real deal. She's freaked out, but her true-crime obsessed sister Pandora is fascinated.
While detectives assure them the killer will soon be caught, the bodies continue to drop with the killer striking in increasingly gruesome ways. With a growing, macabre audience to her radio show, that potentially includes the killer, Tinsel begins receiving strange messages over the text-in lines. Her workplace, and even her home, are suddenly not the sanctuaries she once thought.
Tinsel and her sister are left with no choice but to team up with Detective James as they race to find the connection between her and the culprit. The people she thought she could trust are now those she should fear the most. In order to survive, Tinsel is going to have to listen to more than just the airwaves…
Horror [Watkins Publishing, On Sale: September 12, 2023, Paperback / e-Book, ISBN: 9781915523068 / ]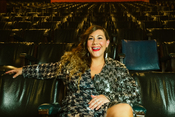 MARIA LEWIS is a screenwriter, best-selling author, and pop culture etymologist based in Australia. She's the writer of the Supernatural Sisters series, which includes the Aurealis Award-winning The Witch Who Courted Death. As a screenwriter, she has worked on projects for Netflix, AMC, DC Comics, Ubisoft, Marvel and many more. She's the host, writer and producer of audio documentaries The Phantom Never Dies and Josie and the Podcats.
No comments posted.