1--What is the title of your latest release?
2--What's the "elevator pitch" for your new book?
FBI Special Agent Grace Billingsley tracks serial killers. She never planned on falling in love with the son of one.
3--How did you decide where your book was going to take place?
This is book 3 in the series, so my character's location was pre-determined by the very first book. But I also knew what her job was going to be, so had to have her in a specific location for that.
4--Would you hang out with your protagonist in real life?
Absolutely. Lainie's a cool person. I actually like and admire her a lot.
5--What are three words that describe your protagonist?
Determined, Loyal, Compassionate
6--What's something you learned while writing this book?
I learned that it's quite a process to become a Behavioral Analyst with the FBI. It was quite an eye-opening research journey.
7--Do you edit as you draft or wait until you are totally done?
I edit as I go.
8--What's your favorite foodie indulgence?
A Krispy Kreme chocolate covered cream filled donut. I allow myself one about once every six months.
9--Describe your writing space/office!
A mess! But an organized mess at the moment. I actually had to dismantle it and I just haven't put it back together yet.
10--Who is an author you admire?
There are so very many that it's practically impossible to narrow it down to just one, but I'll say Dee Henderson because she's the one who really invested in my writing and mentored me when I had no clue what I was doing.
11--Is there a book that changed your life?
Danger in the Shadows by Dee Henderson inspired me to write. Because when I read that story, I knew the kind of story I wanted to write.
12--Tell us about when you got "the call." (when you found out your book was going to be published)/Or, for indie authors, when you decided to self-publish.
I honestly don't remember what I was doing, but I sure do remember the thrill of the call! My agent called to tell me that Revell had picked up the Women of Justice series and I was over the moon excited!
13--What's your favorite genre to read?
Romantic Suspense. You didn't ask, but my second favorite is Historical.
14--What's your favorite movie?
It's a toss-up between Die Hard and The Sound of Music. Yes, I have varied tastes.
15--What is your favorite season?
Fall, Fall, Fall…I LOVE FALL. I LIKE winter. If we could replace Spring and Summer with Fall and Winter, I would be a happy camper.
16--How do you like to celebrate your birthday?
Well, these days, I prefer to kind of ignore it. Ha. But since my family won't let me, I love to enjoy a good steak at Ruth Chris', play some Top Golf and maybe watch a movie from the comfort of my recliner.
17--What's a recent tv show/movie/book/podcast you highly recommend?
I've binged watched quite a few shows. One of the more recent ones is Miss Scarlet and the Duke. It's set in the late 1880s in Victorian London although it was filmed entirely in Ireland. When I'm not writing present day Romantic Suspense, I love a good historical.
18--What's your favorite type of cuisine?
Probably anything unhealthy. LOL. I have to work at eating healthy stuff, but I love Mexican more than just about anything.
19--What do you do when you have free time?
Write. Ha! Or take pictures. I love photography and have a small side business doing it.
20--What can readers expect from you next?
I'm currently working on a new series and I'm super excited about that. I'm about a quarter of the way through the first book in the new series.
Extreme Measures #3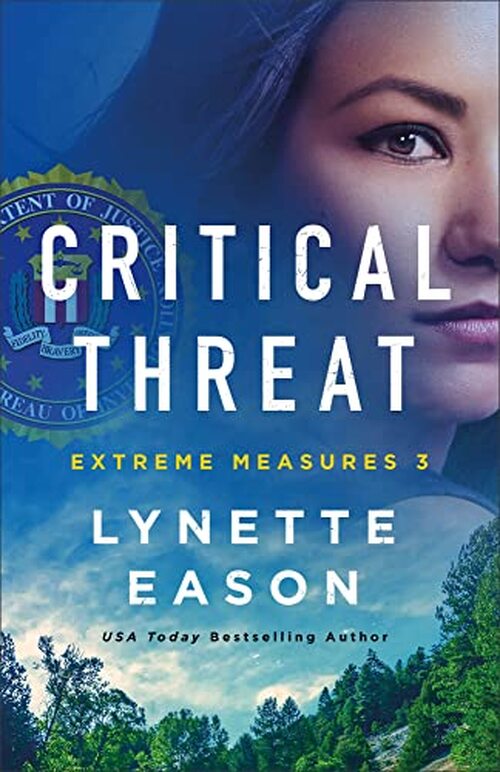 FBI Special Agent Grace Billingsley tracks serial killers, using her skills as a psychiatrist and behavioral analyst to get dangerous people off the street and safely behind bars. But prison psychiatrist Sam Monroe knows that just because a killer is incarcerated doesn't mean they're not a threat. His own father, Peter, is a serial killer--in prison but certainly not out of Sam's life, as much as he wishes he was.
When bodies start showing up with Peter's MO, Sam and Grace are both called in to consult. They've met before--and though Grace thought they'd made a real connection, Sam ghosted her. They'll have to get past the awkwardness and mistrust to solve this case--especially because it's about to get personal.
USA Today bestselling author Lynette Eason doesn't give you time to catch your breath in this breakneck race to stop a serial killer.
Thriller Serial Killer [Revell, On Sale: January 3, 2023, Paperback / e-Book, ISBN: 9780800737344 / ]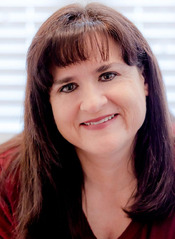 Lynette Eason is the bestselling author of Oath of Honor, as well as the Women of Justice series, the Deadly Reunions series, the Hidden Identity series, and the Elite Guardians series. She is the winner of two ACFW Carol Awards, the Selah Award, and the Inspirational Reader's Choice Award. She has a master's degree in education from Converse College and lives in South Carolina.
1 comment posted.