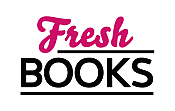 Giving thanks for reading in November
Lynette Eason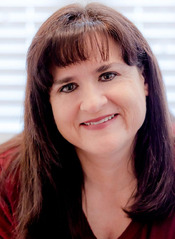 Blogging at Fresh Fiction
Lynette Eason | ACCEPTABLE RISK
August 3, 2020
Hi everyone! Yes, I'm back, posting for Fresh Fiction. So honored to be here and talk about Read More...
Lynette Eason | Exclusive Excerpt: COLLATERAL DAMAGE
January 13, 2020
Asher paced from one end of Heather's living area to the other as he debated the events of this endless day. First Read More...
Lynette Eason | Author-Reader Match: PROTECTING TANNER HOLLOW
November 4, 2019
Instead of trying to find your perfect match in a dating app, we bring you the "Author-Reader Match" where we introduce Read More...
Lynette Eason | Code of Valor + a recipe!
January 11, 2019
Happy New Year to you all! I'm so excited about my new release, the third book in the Read More...
Reader/Author Match | Lynette Eason digs into 'Oath of Honor'
April 16, 2018
About: Busy, with an overactive imagination, Romantic Suspense author seeks readers for fast-paced stories with well-developed characters who they will relish Read More...
Lynette Eason | Favorite Things, Travel and TV
February 13, 2016
I thought I'd talk about a few of my favorite things. Of course the song from Read More...
Lynette Eason is the bestselling author of Oath of Honor, as well as the Women of Justice series, the Deadly Reunions series, the Hidden Identity series, and the Elite Guardians series. She is the winner of two ACFW Carol Awards, the Selah Award, and the Inspirational Reader's Choice Award. She has a master's degree in education from Converse College and lives in South Carolina.
Log In to see more information about Lynette Eason
Log in or register now!
Series
Wrangler's Corner | Elite Guardians | Blue Justice | Classified K-9 Unit | True Blue K9 Unit | Danger Never Sleeps
Books:
Seek the Truth, July 2021
Mass Market Paperback
Active Defense, January 2021
Danger Never Sleeps #3
Paperback / e-Book
Don't Look Back, November 2020
Women of Justice #2
Paperback / e-Book
Acceptable Risk, August 2020
Danger Never Sleeps #2
Paperback / e-Book
A Silent Pursuit, January 2020
High Stakes #3
Mass Market Paperback / e-Book (reprint)
Collateral Damage, January 2020
Danger Never Sleeps #1
Paperback / e-Book
Holiday Homecoming Secrets, December 2019
Paperback / e-Book
Protecting Tanner Hollow, November 2019
Paperback
Vow of Justice, August 2019
Blue Justice #4
Paperback
Justice Mission, April 2019
True Blue K9 Unit 1
Paperback / e-Book
Code of Valor, January 2019
Blue Justice #3
Paperback / e-Book
The Cost of Betrayal, September 2018
Paperback / e-Book
Called to Protect, August 2018
Blue Justice #2
Paperback / e-Book
Oath of Honor, January 2018
Blue Justice #1
Paperback / e-Book
Chasing Secrets, August 2017
Elite Guardians #4
Paperback / e-Book
Bounty Hunter, July 2017
Classified K-9 Unit #4
Paperback / e-Book
Moving Target, February 2017
Elite Guardians #3
Paperback / e-Book
Classified Christmas Mission, December 2016
Wrangler's Corner 4
Paperback / e-Book
Without Warning, August 2016
Elite Guardians #2
Paperback / e-Book
Sins of the Past, May 2016
Paperback (reprint)
Always Watching, February 2016
Elite Guardians #1
Paperback / e-Book
Rodeo Rescuer, September 2015
Wranglers Corner 2
Paperback / e-Book
The Lawman Returns, October 2014
Wrangler's Corner #1
Paperback / e-Book
Christmas Cover-Up, December 2013
Family Reunions 2
Paperback / e-Book
Hide and Seek, August 2013
Family Reunions
Paperback / e-Book
Threat Of Exposure, May 2011
Paperback
A Killer Among Us, May 2011
Paperback / e-Book
Missing, January 2011
Paperback
Too Close to Home, April 2010
Women of Justice #1
Paperback / e-Book
A Silent Pursuit (Steeple Hill Love Inspired Suspense), November 2009
Mass Market Paperback
A Silent Fury (Steeple Hill Love Inspired Suspense), September 2009
Mass Market Paperback
A Silent Terror, March 2009
High Stakes, #1
Mass Market Paperback
Holiday Illusion, November 2008
Mass Market Paperback
River Of Secrets, August 2008
Mass Market Paperback
Lethal Deception, February 2008
Paperback