1--What is the title of your latest release?
2--What's the "elevator pitch" for your new book?
FBI special agent Julianna James is a top-notch negotiator who has never lost a hostage. Former sniper and current school resource officer, Clay Snyder, is trying to move past tragedy and into the future. When a killer strikes, Clay, and Julianna work together to save the next person in the killer's sights—Julianna's sister, Dottie.
3--How did you decide where your book was going to take place?
This is the second book in the series, so the setting was kind of already determined by the first book.
4--Would you hang out with your heroine in real life?
Absolutely. Julianna is an amazing woman who is fierce and determined and just plain a good person. She loves Jesus and her sister, and I would love to sit down with her and have a conversation with her.
5--What are three words that describe your hero?
Intense, Protective, Ethical
6--What's something you learned while writing this book?
That hostage negotiation is never the same from incident to incident. Yes, there's a handbook, but the negotiators never know what they're walking into. It's intense.
7--Do you edit as you draft or wait until you are totally done?
Edit as I go. Because by the time I get to the end, I want to be DONE. I DO try to finish in time to let the story sit for a few days, then I go back through it one last time, tweaking, adding, etc.
8--What's your favorite foodie indulgence?
Chocolate.
9--Describe your writing space/office!
I have an office. It's a lovely office with a big window, but it's always messy. LOL. So, I tend to find myself sitting at the kitchen bar or in the sunroom.
10--Who is an author you admire?
Oh, wow. This is a hard one! There are so MANY. But I guess I have to go with my mentor, Dee Henderson. She invested so much in me that I can never repay her.
11--Is there a book that changed your life?
I can't there's one book—other than the Bible—that changed my life. Many books have influenced it. I
12--Tell us about when you got "the call." (when you found out your book was going to be published)
I was teaching school and saw the publisher's area code pop up on my phone. I had an assistant in my class at the time, so told her I had to grab that call real quick. I raced outside the building and had a lovely conversation with the editor who gave the amazing news.
13--What's your favorite genre to read?
Romantic Suspense and Historical.
14--What's your favorite movie?
Die Hard or The Sound of Music. It's a toss-up.
15--What is your favorite season?
Fall
16--How do you like to celebrate your birthday?
With as little fanfare as possible. LOL!! Usually, we have a family dinner out at a favorite restaurant like Longhorn or something.
17--What's a recent tv show/movie/book/podcast you highly recommend?
I love the tv series Sweet Magnolias. Season 1 was the best.
18--What's your favorite type of cuisine?
Anything that's not good for me…but I LOVE Mexican.
19--What do you do when you have free time?
What's free time? LOL. Seriously, I've really gotten into photography, so I love to go out into nature and capture the wildlife.
20--What can readers expect from you next?
The third book in the series, CRITICAL THREAT, comes out in January 2023. I'm currently working on the fourth book in the series and am excited for readers to get their hands on both!
Extreme Measures #2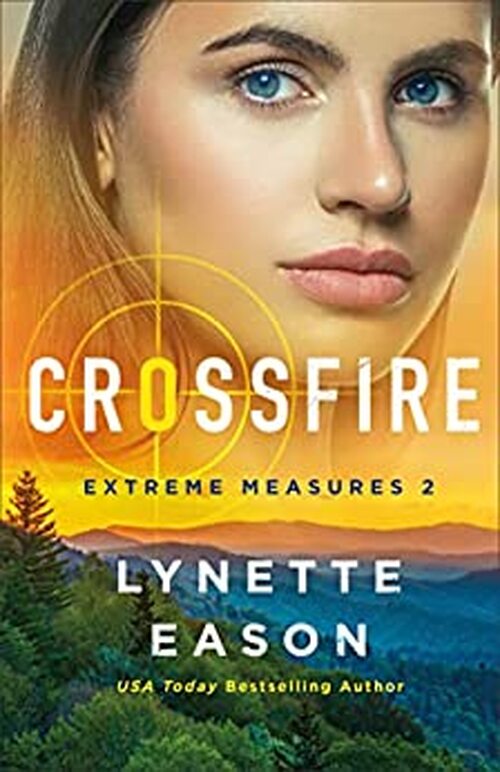 FBI special agent Julianna Jameson is a top-notch negotiator who has never lost a hostage. Surely she can manage to take care of her much younger sister, Dottie, who showed up unannounced to live with Julianna while she finished her senior year of high school.
A former sniper with the 75th Ranger Regiment, Clay Fox left the army after a tragic incident that he can't get past. Now he's working as a high school resource officer until he can figure out what to do with the rest of his life.
Their paths cross when Julianna is called in to negotiate a courtroom hostage situation involving Clay's sister. Impressed and a bit intimidated by the calm, capable woman with the dark hair and blue eyes, Clay invites her to speak at his school. Dottie's school.
But as the anniversary of a school shooting from Julianna's past approaches, it becomes clear that her perfect record is about to be tested and that Dottie is at risk. If Julianna and Clay can't figure out who's behind the attacks, more innocent people will die--and Dottie is next in line.
Romance Suspense | Christian [Revell, On Sale: August 2, 2022, Paperback / e-Book, ISBN: 9780800737351 / eISBN: 9781493436217]
Lynette Eason is the bestselling author of Oath of Honor, as well as the Women of Justice series, the Deadly Reunions series, the Hidden Identity series, and the Elite Guardians series. She is the winner of two ACFW Carol Awards, the Selah Award, and the Inspirational Reader's Choice Award. She has a master's degree in education from Converse College and lives in South Carolina.
No comments posted.