I'm usually a sucker for second chance-at-love stories and I loved RESTING WITCH FACE. What made you decide to have it come out later in the series? Was it to deliberately build tension for readers?
Yes, for a couple of reasons. Of course, I wanted to build tension, but also the characters needed to be seen "apart" before you could see them "together." After you read RWF, you understand why they couldn't stay together. And if you read closely the books that come before it, you'll see how Ruben and Jules have both changed. It also makes their final reunion that much sweeter when you've seen them apart in other books but sense their obvious chemistry still sparking between them.
I liked both of the main characters in RESTING WITCH FACE – especially your vampire hero. I confess that – even when the book description doesn't match – I sometimes visualize the paranormal hero looking a little like Jack Skellington from THE NIGHTMARE BEFORE CHRISTMAS. Are there any traits – either physical or personality-wise – that you like giving your heroes?
I tend to like all my heroes tall. Lol. I simply like tall men, like my husband, so my heroes always are. Personality-wise, I like all personalities, so it can be different. You'll notice that the heroes and heroines of STAY A SPELL are all different personalities - broody, charming, sassy, introverted, super social, snarky, laconic, and on and on.
What's your favorite part of writing a romance – dialogue, setting, action, steamy scenes, or something else? Most difficult?
My favorite scenes tend to be the emotional ones I've had in my head for a long time and can't wait to write. For example, in RWF it was the Green Light/biting scene and the final climactic scene with Jules where she goes "somewhere" till the very end of the book with Ruben. I've already got several I can't wait to write in GRIM AND BEAR IT. The most difficult tend to be the sex scenes, simply because I want them all to feel unique and both emotional and sensual.
You and I were both at Apollycon this past summer, and there was a lot of discussion on some of the panels about popular romance tropes. A lot of authors said that they enjoyed writing enemies-to-lovers stories the most. That took me by surprise because that is one of my least favorite tropes. For me, the exception to the rule is Gena Showalter. I'm more of a friends-to-lovers, second chance-at-love, fake romance-turned-real kind of chick. What are some of your favorite tropes to use? Least favorite?
My favorite tropes are grumpy/sunshine (yay for GRIM AND BEAR IT!), opposites attract, forced proximity, and friends-to-lovers. I'm not sure I've used a least favorite trope in my writing. But one I won't ever use simply because it doesn't appeal to me at all is reverse harem. Personally, I love one-on-one partners whether its M/F, M/M, or F/F. I enjoy reading and writing about that passion between two souls.
If you could only pick one of your books, other than this one, for a romance reader unfamiliar with your work, which one would you pick? And why?
WOLF GONE WILD, simply because it's the first book in my series that I think has something every romance reader - humor, friendship, found family, swoony scenes, spice, and magic.
Other authors I've interviewed have told me that the kinds of books they enjoy reading are different from the kind of books they enjoy writing. What do you like to read? Favorite books? Favorite author?
I actually love paranormal romance, but also historical romance. My favorite authors are Lisa Kleypas, Ilona Andrews, and Nalini Singh. One of my favorite series is a sci-fi romance, the Horde King series by Zoey Draven. I also adore sports romance, specifically football romance by Karla Sorensen.
Without giving too much away, will any of the supporting characters in RESTING WITCH FACE pop up in other stories, novellas, or a possible spin-off series?
Yes. That is all for now. Lol.
With Clara's book most likely being the last in your Stay a Spell series, what are you currently working on?
Actually, right now, I'm getting ready to write my second book for the Smartypants Romance Universe, a contemporary romcom. I have LOTS of secret projects going on next year after GRIM AND BEAR IT. I can tell you that I'll be going dark next year.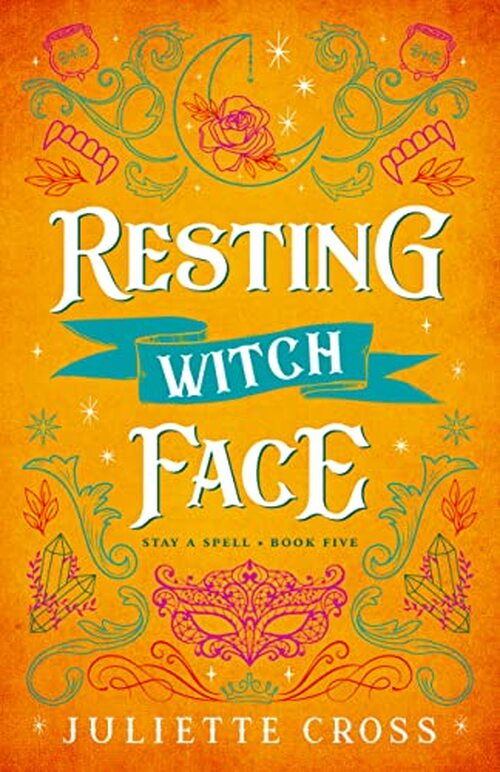 Second chance romance
Vampire masquerade ball
Only one bed
Mutual pining
Forced Proximity
Twelve years ago, Jules Savoie ended her relationship with the vampire overlord of New Orleans, Ruben Dubois. For good reasons. A woman in power must often make sacrifices to protect others. She knows the truth of it down to her aching heart.
When Ruben watches his best friend Devraj get married, a stinging realization hits him hard…he's done waiting. They say time heals all wounds. In this case, it merely sharpened the pain and made one fact crystal clear. Jules Savoie is his soulmate, and nothing would keep her from him. Not anymore.
Forced to work side by side to fight for the werewolf cause, they campaign together at covens from New Orleans to London. The reignited spark burns hotter than ever before. But when a power-hungry vampire sets his predatory sights on Jules, will their love be strong enough against black magic? Or will he lose her again? And this time, maybe…for good.
Romance Paranormal | Romance Erotica Sensual [Self Published, On Sale: October 31, 2022, e-Book, ISBN: 9781088054390 / eISBN: 2940186516330]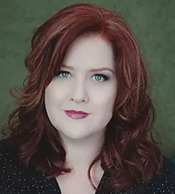 Juliette calls lush, moss-laden Louisiana home where the landscape curls into her imagination, creating mystical settings for her stories. She has a B.A. in creative writing from Louisiana State University, a M.Ed. in gifted education, and was privileged to study under the award-winning author Ernest J. Gaines in grad school. Her love of mythology, legends, and art serve as constant inspiration for her works. From the moment she read JANE EYRE as a teenager, she fell in love with the Gothic romance--brooding characters, mysterious settings, persevering heroines, and dark, sexy heroes. Even then, she not only longed to read more novels set in Gothic worlds, she wanted to create her own.
No comments posted.