Who is Ravenna Chastain? How would you describe her to readers? From the book description, she sounds like she lives a complicated life.
JAK:Ravenna possesses an unusual skill set that makes her an excellent criminal profiler. She realizes that's pretty much the same skill-set required for successful matchmaking so she decides to change career paths. Her own dating life is a little more complicated because she's got this weird talent for starting paranormal fires. She makes men nervous.
How would you describe the dynamic between Ravenna and Ethan?
JAK: Ravenna is looking for a man who isn't afraid of her fire talent. Ethan Sweetwater comes from a family with a long history of hunting human monsters. The Sweetwaters are in a different line these days but he's got the old family talent. Ravenna's thing for fire doesn't worry him but she's starting to wonder if she might be dating a mob guy.
I started reading your books because of so many rave reviews from my fellow readers in online book groups. The thing that gets mentioned more than anything else, is how fab the main characters are. They stay with you long after you finish a book. What is most important to you when creating a main character?
JAK:My main characters get to live a life that is much more adventurous than the one I'm living - which is fine by me. But they are people I would like to meet in real life. They incorporate my values, my sense of humor, my sense of honor, etc. I think that if readers return to my books again and again it's probably because our values resonate. If we ever meet in person we would probably be friends.
What makes Harmony so special and what do you like about having this as your setting for so many books?
JAK: I get to make all the rules! Harmony allows me the freedom to play with the plot elements I love most: futuristic romantic suspense with a psychic vibe.
You're a versatile author who has written in many different romance sub-genres. How would you describe this world to readers new to the series? And what elements are the most fun for you to write? The action, settings, dialogue, character relationships, or something else?
JAK: The planet Harmony is the setting for this series. It's a lot like 21st Century Earth but way more weird thanks to those mysterious Alien ruins beneath the surface and the fact that most of the population is developing a psychic vibe.
As for the element that is the most fun to write, that's easy - dialogue. I hear my stories in my head when my characters start talking to each other.
If you could only pick one of your books, other than this one, to a romance reader unfamiliar with your work, which one would you pick? And why?
JAK:If you think you'll like the futuristic setting you might as well start with the first book in this series, AFTER DARK (under my Jayne Castle name). But if you prefer contemporary settings try THE VANISHING (under my Jayne Ann Krentz name). And if you go for 1930's settings try my latest Amanda Quick title, WHEN SHE DREAMS. All three books provide a clear vision of the types of characters and plots that I love to write.
Other authors I've interviewed have told me that the kinds of books they enjoy reading are different from the kind of books they enjoy writing. What do you like to read? Favorite books? Favorite author?
JAK: I love suspense so long as it isn't too gritty. I can't read gore and torture. Can't get it out of my head. I recently devoured Martha Wells' MURDERBOT DIARIES. Best hero I've read in a very long time. I've got lots of favorite authors including Susan Elizabeth Phillips, Christina Dodd and Rachel Grant. Also, can't resist a plug for Mike Krentz's WARM AND DEAD, a new medical conspiracy thriller. Full disclosure: Mike is a cousin by marriage. A former ER doctor, he really brings the drama of the emergency room to life.
What are you currently working on?
JAK:The second book in my new Lost Night Files trilogy which launches in January with SLEEP NO MORE. The series features three women who lost an entire night a while back. Amnesia. When they woke up they discovered they all had new psychic talents. In a desperate effort to find out what happened they have launched an investigative podcast.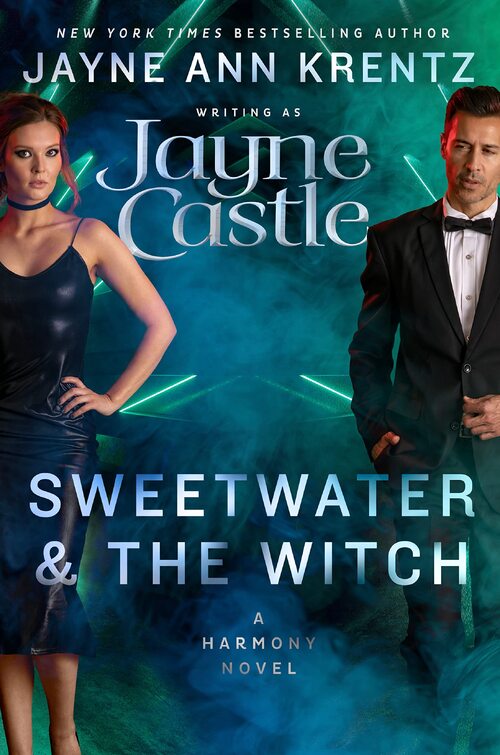 If there's something Ravenna Chastain knows, it's when to end things. And after she almost winds up the victim of a cult that believes she's a witch, it's easy to walk away from her dead-end career, ready for a new start. But where to find a job that would allow her to use her very specialized skill set? The answer is clear: she becomes a matchmaker.
But even a successful matchmaker can't find someone for everyone, and Ravenna considers Ethan Sweetwater her first professional failure. After nine failed dates, Ravenna knows it's time to cut Ethan loose. But Ethan refuses to be fired as a client—he needs one final date to a business function. Since Ravenna needs a date herself to a family event, they agree to a deal: she will be his (business) date if he will be her (fake) date to her grandparents' anniversary celebration.
What Ethan fails to mention is that attending the business function is a cover for some industrial espionage that he's doing as a favor to the new Illusion Town Guild boss. Ravenna is happy to help, but their relationship gets even more complicated when things heat up—the chemistry between them is explosive, as explosive as the danger that's stalking Ravenna. Lucky for her, Ethan isn't just an engineer—he's also a Sweetwater, and Sweetwaters are known for hunting down monsters…
Romance Suspense | Romance Paranormal | Romance Science Fiction [Berkley, On Sale: September 20, 2022, Hardcover / e-Book, ISBN: 9780593440254 / eISBN: 9780593440261]
This book has everything - including Dust Bunnies!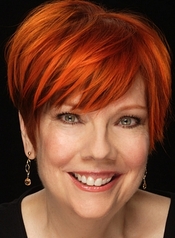 Jayne Castle, the author of Guild Boss, Illusion Town, Siren's Call, and a variety of other novels set on the futuristic world of Harmony, is a pseudonym for Jayne Ann Krentz, the author of more than fifty New York Times bestsellers. With more than 40 million books sold, she is one of the most successful commercial fiction authors writing today. She writes contemporary romantic suspense novels under the Krentz name, as well as historical novels under the pseudonym Amanda Quick.
No comments posted.