"This book has everything - including Dust Bunnies!"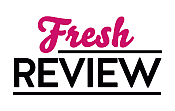 Reviewed by Annetta Sweetko
Posted September 16, 2022

Romance Science Fiction | Romance Paranormal | Romance Suspense
Welcome back to Harmony. A place where nothing is quite what it seems to be. After walking away from a career that almost ended with her being a sacrifice to a cult, Ravenna Chastain becomes a matchmaker - it does fit her unique skill set. She does well until one client becomes her first failure. It will take SWEETWATER AND THE WITCH working together to find love. Or will it?
Ethan Sweetwater might not have been exactly forthcoming with all his personal facts. He is, after all, a Sweetwater and they are known to hunt down monsters so how can he be a failure to a matchmaker? He needs a date for a business function and Ravenna needs a date for an anniversary party. Can they kill two birds with one stone - or will the plot get them both killed?
What can one say about Harmony and SWEETWATER AND THE WITCH? Perhaps - DUST BUNNIES will do! Harriet the pen collector, helps save Ravenna from the cult and has been her steady companion since. Ethan and Ravenna are an intriguing couple, but as he is her client, she is trying to keep him at arm's length and Ethan wants her in his arms. Coming up with the idea that she needs to judge his dating style is a very good plan - too bad so many strange things keep happening to the two of them. Two of her past dates decide they need to kill her and Ethan is involved in Guild and Jones's business with its elements of danger. This, of course, makes for a fast paced, head spinning (in a very good way) read.
SWEETWATER AND THE WITCH does have some lighter moments, especially considering dust bunnies are everywhere, and are always good for a chuckle - until both sets of eyes come out then look out. The evil one in this offering does come as a bit of a surprise, though one might say it was a good possibility as you read along. As with all of Ms. Castles's Harmony books this one is an easy escape, with characters that seem real, even with extraordinary abilities, the dialogue is captivating and the danger breathtaking. and the romance? Rocky but wow!
SWEETWATER AND THE WITCH is everything a reader wants in a paranormal romance. You just won't want it to end!
SUMMARY
Welcome to the world of Harmony, where—despite its name, things are anything but—danger lurks just beneath the surface in this new novel by New York Times bestselling author, Jayne Castle.
If there's something Ravenna Chastain knows, it's when to end things. And after she almost winds up the victim of a cult that believes she's a witch, it's easy to walk away from her dead-end career, ready for a new start. But where to find a job that would allow her to use her very specialized skill set? The answer is clear: she becomes a matchmaker.

But even a successful matchmaker can't find someone for everyone, and Ravenna considers Ethan Sweetwater her first professional failure. After nine failed dates, Ravenna knows it's time to cut Ethan loose. But Ethan refuses to be fired as a client—he needs one final date to a business function. Since Ravenna needs a date herself to a family event, they agree to a deal: she will be his (business) date if he will be her (fake) date to her grandparents' anniversary celebration.

What Ethan fails to mention is that attending the business function is a cover for some industrial espionage that he's doing as a favor to the new Illusion Town Guild boss. Ravenna is happy to help, but their relationship gets even more complicated when things heat up—the chemistry between them is explosive, as explosive as the danger that's stalking Ravenna. Lucky for her, Ethan isn't just an engineer—he's also a Sweetwater, and Sweetwaters are known for hunting down monsters…
---
What do you think about this review?
Comments
No comments posted.

Registered users may leave comments.
Log in or register now!