1--What is the title of your latest release?
Hi there, Fresh Fiction readers! Right now, I'm celebrating the release of THE RASCAL, the first in my new series of Regency-set historical romances!
2--What's the "elevator pitch" for your new book?
If you're getting worried that historical authors are running out of titled aristocrats, perhaps you might like a different variety of Regency hero. He's intelligent, handsome as can be, and has found a home for himself in London, under the wing of an eccentric wealthy lady. But Mr Fitzallan Wilde has one fatal flaw...he's a bastard! And he's determined to keep his heart firmly locked away, until he is forced into the role of Good Samaritan and everything changes...
3--How did you decide where your book was going to take place?
The Regency is almost like my "second home". I was born and raised in England, not far from Jane Austen's home in Chawton, Hampshire. My first book was a Regency historical, and I've been blessed with many readers who have enjoyed the many historical romances I've written over the years. So yes, setting a book in that time and that place? I'm very happy there.
4--Would you hang out with your heroine in real life?
Yes, definitely. But she is quite young, and I'm not, so I'd probably be retiring to my chambers while she was still on her third quadrille or snabbling lobster patties in the dining room. LOL
5--What are three words that describe your hero?
Intelligent, driven, and...insecure?
6--What's something you learned while writing this book?
I discovered, to my amusement, that bastards – in the children-born-outside-wedlock sense – are actually very prominent throughout history. DaVinci, Thomas Paine, several English kings, and many more than I can go into here. Learning all this stuff...it's one of the dreaded "rabbit holes" an author can fall into periodically when researching abstract topics.
7--Do you edit as you draft or wait until you are totally done?
For me, it's a mixture of both. I like to re-read a lot, since it keeps me current with my train of thought. But once I'm done, then the whole manuscript gets a thorough edit. Several times.
8--What's your favorite foodie indulgence?
Oh dear. That's a tough one. I have to admit it used to be dark chocolate. But recently I've been on a health kick, so now I'd have to say that a rich and silky bowl of vanilla ice cream would do the trick!
9--Describe your writing space/office!
Umm...a bit messy. LOL Actually I have a super desk, two large monitors (I do my own covers so I need the graphics capabilities) and a MacBook Pro running the system. I do have a Home Pod and an Alexa unit in case I feel the need to chat with invisible voices or find out where my package is, (I haven't got them to converse with each other though, yet...) and I freely confess to being a bit of a techie. I love my Apple stuff. And then there are the obligatory overflowing bookshelves, sticky notepads, two journals and about a dozen pens, most of which work. LOL No coffee cup though, another victim of the healthy caffeine-free lifestyle.
10--Who is an author you admire?
Oh, tough question. There are SO many. I admire any author who finishes a book. Seriously. I know what it takes and although I love what I do, it is seldom easy. On my Kindle app, however...well I have some favorites. Nora Roberts/J.D. Robb, of course. I'd like to party with all her characters...Jayne Ann Krentz, Susan Andersen, Susan Elizabeth Phillips...mostly contemporary authors. I try not to read too much in my historical genre. I worry I'll pick up someone else's voice.
11--Is there a book that changed your life?
Interesting question. Not really a single book...more a whole bunch of 'em. I stumbled across a series from an author named Leslie Charteris when I was at school in England. "The Saint". I fell in love with the character, the stories, the way humor always worked into them. I think that had a lot to do with my liking to add some humor to my own writing. (I still have almost all those paperbacks, btw. I just couldn't leave them behind when we left England. LOL)
12--Tell us about when you got "the call." (when you found out your book was going to be published)
Oh boy, that was over 35 years ago now. LOL I was eight and a half months pregnant...and yes, I nearly went into labor when I got the call. But sure enough, my first submission to a New York publisher had been accepted. (It's now out of print, so don't look for it.)
13--What's your favorite genre to read?
I'm pretty flexible. Contemporaries, fantasies...paranormals, bring 'em on. I've never really delved into hard sci-fi, but I adore Douglas Adams, Terry Brooks, and Terry Pratchett of course. I'm not a huge horror fan, though. Stephen King is too scary. The Exorcist ruined a year of my life, too, so I tend to back quietly away from that section of the bookstore. LOL
14--What's your favorite movie?
Again, another tough question!!! To be honest? The Hunt for Red October. That was such a terrific movie...the characters just blasted off the screen and the story was such a thriller. I'll re-watch it any time it's on, even though I pretty much know all the words. LOL
15--What is your favorite season?
Hmm. I'd say autumn, mostly for the colors. I spent twenty-five years in New England, and every single autumn - the leaves of the maples exploding into their magnificent brilliance - just took my breath away. The air turned crisp, smelled like chrysanthemums, and it was time for sweatshirts and socks, the first frost, and woodsmoke in the air. I loved it.
16--How do you like to celebrate your birthday?
Well, the standing joke in my house is that I don't. You will find me with my head under a pillow and a glass of scotch nearby. LOL Actually, the family usually gets together on the weekend, and we all go out and overindulge at the nearest steakhouse. LOL
17--What's a recent tv show/movie/book/podcast you highly recommend?
I'm going to go with the Witcher. (Although Bridgerton is a close second.) It has me spellbound, both with its characters and the unfolding complexity of its world. And Henry Cavill is the ultimate hero. Even with his shirt on! ;)
18--What's your favorite type of cuisine?
The one someone else cooks for me. LOL I'm blessed with a husband who is an incredible cook – everything from fresh bread to the best goulash in the world. He's Hungarian, so his cuisine comes in first for me, every time.
19--What do you do when you have free time?
I like to get outside in my garden when time and the weather permit. Sometimes I'll weed, or mess around with clippers, but at other times, I'll just sit and listen to the birds. It's very calming and helps me clear my thoughts.
20--What can readers expect from you next?
I hope my next book will be the second in the Ballinger Bastards series. I have a certain tutor in mind who is going to get himself involved in a worrying – and possibly dangerous – adventure, with a bit of unexpected support from a woman who turns out to be more than she seems!
Ballinger Bastards #1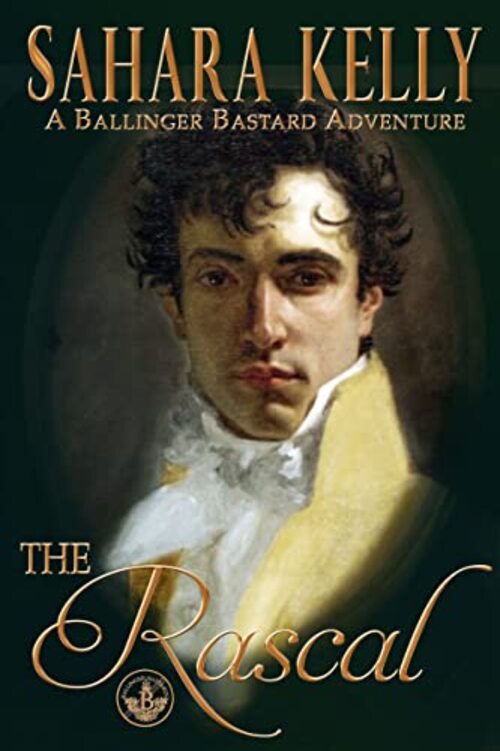 Some titles are inherited, others must be earned…
The circumstances of Mr Fitzallan Wilde's birth are less than acceptable, but fortune has blessed him in a number of ways. Possessed of a gift for numbers and a handsome smile that attracts a lot of female attention, Fitz has found his niche in the household of his friend and sponsor, Lady Agnes Barlow. It might not be the top tier of the Ton, but he's content with matters as they are.
However, he has guarded his heart, knowing his history will prevent him from any kind of acceptable marriage. What he cannot know is that this Season will take him down a new path, one where he'll have to play the role of Good Samaritan to an innocent victim—and end up with a lot more than he ever expected.
It might be time for him to learn that being a Ballinger Bastard and a rascal is a good thing after all...
Romance Historical [Self Published, On Sale: May 12, 2022, e-Book, ISBN: 9798805528720 / ]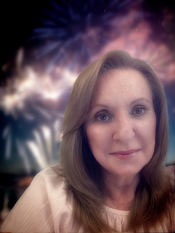 Being transplanted from England in my teens, I arrived in the United States with a head full of Jane Austen, Shakespeare and Thomas Hardy stories, and a trunk full of Georgette Heyer and Barbara Cartland books. Romances are, and always have been, my first reading choice (I write Regency historicals under another name).
I've been happily married for almost twenty years to a high energy physicist/software architect (and would-be biker dude), and am the frazzled mom of a teenage son who intends to rule the world someday. I've worked in academia for many years, been a Middle Eastern dancer and dance teacher, a nursery school aide, and served my obligatory five years pushing designer evening gowns on unsuspecting customers at my local mall. At last I have finally had time to rediscover my passion for writing. Another Regency historical emerged, and was sent off into the big wide world of publishing.
In the interim I joined A Romance Review, and found a group of folks with obsessions like mine! I also found friends who encouraged and supported my efforts to pen a romantica while waiting to hear the fate of my Regency. Little did I realize that the enormous fun I was having writing my first erotic romance would lead to its publication by Ellora's Cave. Now I am in love with the genre, and writing takes precedence over far too many things, like laundry and housecleaning. But what the heck - how many people can say they sit down at the computer each day to do something they adore?
Hobbies? Yeah, I've got a few. I'm an inveterate crafter, and am the co-founder of a crafts group in my area. I'm a dog worshipper, but temporarily dogless after the loss of our second precious Bernese. I hate flying, love the fall, and can't stand olives. Chocolate, however is another matter. I'm an enthusiastic gardener of no repute whatsoever, and am fascinated by Italian glass. One day, I'll go to Venice, stand on the island of Murano, cry a little, and then max out every credit card I own. Until then, I believe that everyone should have a 'Lifetime List' - things they'd love to do but probably never will. Of such lists are fantasies born. We all should have fantasies.
No comments posted.