Kari Lee Harmon | My Top 10 Favorite Bachelorette Themed Parties

October 5, 2021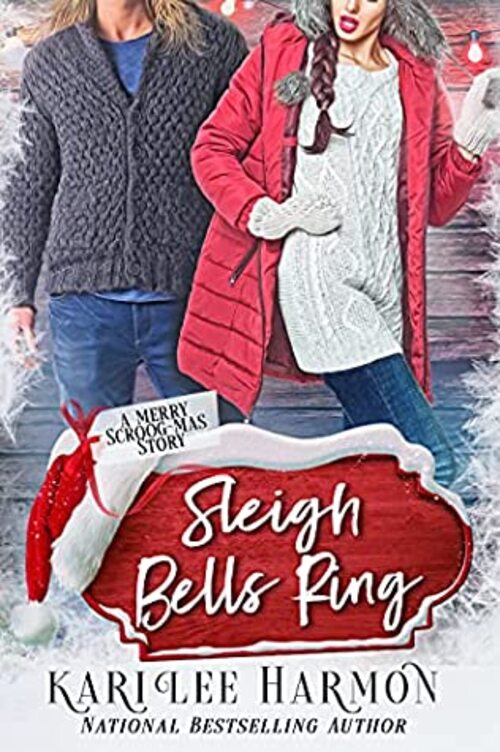 Sleigh Bells Ring
Kari Lee Harmon
AVAILABLE
Merry Scroog-mas #2

October 2021
On Sale: October 19, 2021
ISBN: 0004838122
EAN: 1230004838128
Kindle: B096W9FRVW
e-Book
Add to Wish List

Also by Kari Lee Harmon:
Jingle All the Way, November 2021
Sleigh Bells Ring, October 2021
Valley of Secrets, September 2021
Add to review list
Until Tomorrow, August 2021

In SLEIGH BELLS RING, Amber Evans is the maid of honor for her best friend Samantha Darling, and Kip Covington is the best man for Nathan Snow. Amber and Kip have been at odds for a year, trying to outdo each other in every aspect of wedding plans. Now that it is their job to plan the bachelor and bachelorette parties, they can't agree on a theme. Kip oversteps his bounds and invites them all to a joined party at his couples' ski resort in Vermont. The bride and groom and thrilled, so Amber has no choice but to go along with the plans.
That got me thinking about bachelor and bachelorette parties. I've been married for thirty-two years, so I haven't been to a bachelorette party or thought about one in quite some time. In doing research for this book, I was amazed at the themes that are out there now, from wild to flat-out crazy. Here are my top ten favorite ones:
A Friends-Themed Bachelorette Party
You can arrange your very own Central Perk inside your bachelorette pad with a Friends-themed bachelorette. You can send the coffee mugs home with guests as favors, after your Instagram shoot. You can play a party game like "who said it".
An Office-Themed Bachelorette Party
You can transform your bachelorette pad into Dunder Mifflin and throw an Office-themed party. You can give an impassioned speech about how "an office is a place where dreams come true." You can even have a framed photo of Meredith by the booze station.
A Rom-Com-Inspired Bachelorette Party
Choose your favorite romantic comedy with a ton of content opportunities for the bachelorette weekend. Choose decorations, reenact scenes, visit similar places, etc.
A Celestial-Themed Bachelorette Party
An astrology-themed party with an astrologer to do everyone's chart. You can drink a favorite cocktail under the stars with cozy blankets. Dress in your favorite star motifs.
A Wine Tasting Bachelorette Party
Go to a local winery or restaurant and have a wine tasting—even better if you can pair each round with delicious cheese, fruit and charcuterie boards. You can also hire a sommelier to come to someone's home and do a private tasting so nobody has to worry about driving home.
Great Gatsby-Themed Party
It is the Roaring '20s once again, and a Gatsby-themed bachelorette party would be fun with everyone dressing up. Ask your guests to source their best flapper-style attire and decorate the party space with Jazz Age accents like metallic brushes and swirl detailing. Plus, those bachelorette party invitations should come with a quote by F. Scott Fitzgerald.
A Murder Mystery-Themed Bachelorette
You can do a true-crime podcast theme, or a muder-mystery dinner. You can play games like Escape the room. Keeps everyone guessing throughout the night.
Final Fiesta Theme
Margaritas with your señoritas. Make it extra Picante with spicy cocktails, homemade guac, a Mexican menu, and fiesta-themed party decorations. If you want to be extra in the best kind of way, order a piñata so your besties can walk away with sweet bachelorette party favors like candy.
A Country-Themed Bachelorette Party
Tke the bride to a good old-fashioned country Western bar (or a country town like Nashville) for line dancing, mechanical bull rides and pitchers of beer. Don't forget to wear your cowboy boots and hats.
An '80s-Themed Bachelorette Party
For the bride-to-be who basically lives in another era, an '80s-themed party should involve scrunchies, bike shorts and crop tops, all of which isn't an issue since the modern aesthetic is a mix of both '80s and '90s styles.
--
COMMENT TO WIN: In honor of SLEIGH BELLS RING coming out on October 19th, Kari Lee Harmon is doing a giveaway. For a chance to win a $15 Amazon gift card, comment on the craziest bachelorette or bachelor-themed party you've ever been to or want to go to. Happy reading and good luck.
--
Merry Scroog-mas #2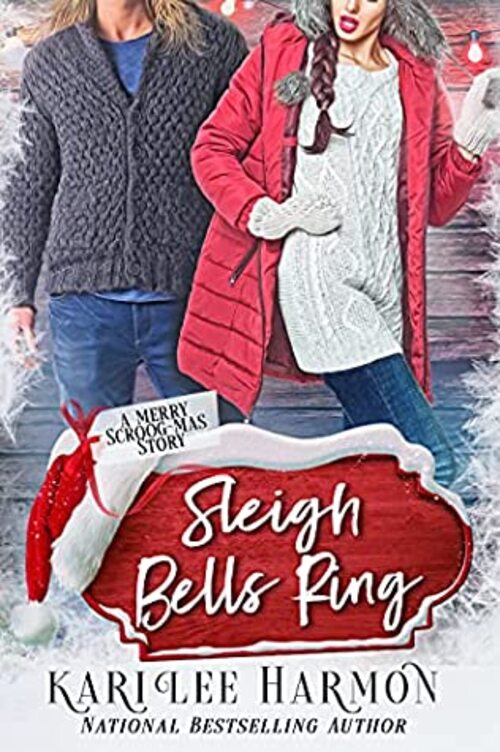 Sleigh bells ring and snow is glistening, but being stuck in a winter wonderland with Scrooge McDunky is anything but happy tonight.
Amber Evans, Ellen Patterson and Samantha Darling are Boston advertising executives and best friends. Sam and cynical business tycoon Nathan Snow, aka McScroogy, got engaged last Christmas Eve. Amber is the maid of honor and cocky retired NBA star Kip Covington, aka Scrooge McDunky, is the best man. A former college volleyball player, Amazon Amber is just as athletic and competitive as Caveman Kip, resulting in the two of them trying to outdo each other in their duties over the past year. Little does she know his cockiness is just a cover so no other woman will hurt him like his ex-wife who only wanted him for what he was, not who he was. When Kip offers a free weekend at his couples ski resort in Vermont called Snuggler's Nook for the bachelor and bachelorette parties, Amber has no choice except to agree since Sam and Nate are thrilled. The wedding is just days away on Christmas Eve when disaster strikes and a blizzard hits, stranding them at the beautiful romantic lodge. Forced to call a truce, Amber and Kip work together to try to pull off a miracle, but is it too late to miraculously discover the beautiful sight that was right in front of them all along.
Romance Contemporary | Romance Holiday [Oliver-Heber Books, On Sale: October 19, 2021, e-Book, ISBN: 1230004838128 / ]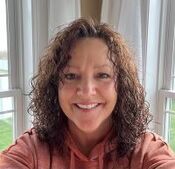 Kari Lee Harmon is a National Bestselling Author of romance and women's fiction. She also writes mysteries & a tween superhero series as Kari Lee Townsend. With a background in English education, she's now a full-time writer, wife to her own superhero, mom of 3 sons, 1 darling diva, 1 daughter-in-law & 2 lovable fur babies. These days you'll find her walking her dogs or hard at work on her next story, living a blessed life.
Comments
32 comments posted.
Re: Kari Lee Harmon | My Top 10 Favorite Bachelorette Themed Parties

Your new book sounds wonderful! Thank you for the opportunity
to enter a contest. Have a fabulous day and take care!
(Tracey Boehm 8:08am October 6)
I lived in Vermont,,its not really a party spot,too cold and
icey,,for me,,but the people that live there see it totally
differently,,I was from Tennessee so not my cup of Tea.
(Vickie Couturier 9:20am October 6)
Craziest by far was going to a strip club - a night to remember for sure!
(Linda Gawthrop 12:35pm October 6)
I'm not really into crazy parties ... so I'd rather not attend something like
that. Thanks for the chance to win.
(Nancy Reynolds 5:09pm October 6)
The only one I've attended was mine, and it was very tame, no theme. It
was the night before the wedding and we went out drinking and dancing a
little.
(Kara Marks 6:53pm October 6)
I've never been to one before, but I can't wait to! I hear they are a blast!
(Andrea Drake 8:47pm October 6)
A Las Vegas theme was the wildest I've been to, great fun!
(Nancy Krueger 10:23pm October 6)
hmmmmm....I've never been to one yet . ...
(Martin Bodnar 10:39pm October 6)
None of the bachelorette parties were crazy, they were tame.
I did go to a Bonnie & Clyde costume party in Maryland and
rented costumes and drank booze from tea cups. I loved the
fringe on my dress and how it shimmeyed when dancing.
(Alyson Widen 12:20pm October 7)
Way back in my 20's they didn't do bachelorette parties. When our oldest
daughter got married, her party was a spa day. Everyone had facials, manicures
and pedicures. Wine, chocolate dipped strawberries , and chocolate were
involved. All had a wonderful time.
(Patricia Barraclough 1:40am October 7)
I've never been to one of those parties before. But I think a
costume theme party would be pretty cool to go to. Congrats on
this upcoming release.
(April Harvey 3:29am October 7)
A murder mystery party sounds like it would be fun.
(Tanja Dancy 9:39am October 7)
I like reading about them, but I'm not into all that and
probably wouldn't go if I was invited.
(Tina Rucci 11:02am October 7)
Never actually went to one
(Colleen Conklin 2:03pm October 7)
The book sounds great! I love an enemies-to-lovers story and
just about any Christmas story. I've been to a murder-mystery
party and they are so much fun. I'd love to have an 80s-
themed party. The music alone would be epic!
(Elizabeth Haney 3:08pm October 7)
I have never been to one! But it sure sounds like fun!!
(Felicia Plastini 4:44pm October 7)
Went to one where both bride to be and groom to be were
there...there was a game where you identify kitchen
ingredients (baking soda, salt, etc) no tasting...and the
groom to be won!
(p Chung 7:38pm October 7)
Just a lot of bar hoping with some strippers at a few….nothing that was The
Hangover worthy.
(Tracy Urschler 10:37pm October 7)
Good luck with your latest!
(Anna Budziak 2:45pm October 8)
We played games, and there were little gift bags with
phallus candies and other items in them, a cake shaped as
one too. But, the best part was enjoying the night with
friends.
(Amy Dudley 5:06pm October 8)
I've never been to one, but an 80s themed one sounds fun!
(C.E. Hart 5:27pm October 8)
I've never been to one, but a Knights and Ladies theme would
be a cool one!
(Jeannie Marino 6:18pm October 8)
My best friend attended a Mystical themed bachelorette party
with a psychic and a tarot reader
(Jackie Stieghorst 7:37pm October 8)
My story is more about the hen party we got spooked and lost on. Lol You
see, when I was on tour in the UK, we had a fake wedding at Gretna
Green, and so the night before that, we had a hen party with the girls and
the guys had a stag before we were to meet back up for some karaoke at a
local pub in Glasgow. But here's where it gets weird. We went on this ghost
walk for some reason, and for some reason, they switched it up and told us
about all of the lovers who were doomed from the start and died for love
and some.. for being jerks about love.. and then we were trying to find this
pub and we got lost walking down all of these foreign streets.. and at some
point we ran into another ghost walk, only this one was more about freaking
people out and the poor fake bride had the bejeezus scared out of her by
some guy dressed up as a dead man.. anyway, we finally figured out how
to get to the pub, and then I saw this woman standing outside of it, she
looked like she was looking for someone, so I asked her if I could help her,
we were heading in, and I never mind shouting random names into a
crowded room. Lol So she gives me the name, and I go in, shout out this,
random guys name.. and I guess I was loud enough that the whole pub just
stopped. And then one of the servers comes over, asks me who I'm looking
for, and I tell her.. and she gives me this look and tells me that the person
I'm looking for isn't ever going to answer, because they're probably dead.
And I was like.. holy crap, someone just died? And she was like.. uh, no..
long time ago now. And she proceeded to tell me this story about a young
woman who was struck down just outside the pub years ago, because she
saw her man leaving with another woman and ran across the road in tears
and she got hit and was killed. She said sometimes people see her and
some even talk to her, because she came to meet him late that night and
now she's still looking for him
(Heather Scully 11:57pm October 8)
I have never been to one, but all 10 of the ones above sounds
like a lotta fun to me!
(Eva Millien 1:29pm October 9)
I've never been to one before.
(Lori Byrd 4:24pm October 9)
I've been to one and really never thought about themes.
(Katrina Dehart 3:31pm October 10)
This sounds so cute !
(Terri Quick 8:54pm October 10)
Never been to a crazy bachelorette party.
(Pam Howell 7:21am October 11)
Can't wait to read this!
(LeAnn Abernathy 9:34pm October 11)
The wildest one I went to involved drinking and male
streakers. This was a long time ago.
(Cheryl Castings 5:48pm October 13)
I've never been to one, but enjoy reading about them
.
(Anna Speed 10:20pm October 13)
Registered users may leave comments.
Log in or register now!