Danielle: Welcome to Fresh Fiction, Ann! We're so excited to chat with you today. Can you call us a bit about your new book WITCH PLEASE?
Ann: WITCH PLEASE is a delicious cupcake of a book. It's just enough to heat, sweet and lovely, with a bit of creamy goodness to make it go down smooth. But if you want more story details, I'd say it's a forbidden love romance with lots of sisterhood, family complications, and tons of heart and humor.
I adore that your heroine, Danica, works as a magical tech "fixer!" What are some of the magical "rules" you have in place in your story that readers should know about?
Magic is low-key in this world. There are no demons being summoned or fireballs being cast. Think along the lines of charms and hexes, illusions, repair work. It's small, subtle magic generally, though there are some powerful implications in being a tech witch. A tech witch could make a machine malfunction at the wrong time, which would be incredibly dangerous. In terms of rules, mundanes can't know about the existence of witches due to earlier witch hunts. It's to keep witches safe from persecution but it complicates matters for Titus and Danica.
Danica has a wonderfully meddlesome family! Who are your favorite side characters in WITCH PLEASE?
This one Is so easy. Ethel is, hands-down, my favorite side character. Frankly, she's who I hope to be in fifteen or twenty years. Still cool and active, not set in her ways, just vibing with her own style. She's the cool auntie everyone wishes they had, the one who listens without judgment and usually has a bad judgment story to make you feel better about whatever mess you've gotten yourself into. She's just big-hearted and super fun.
Titus Winnaker owns a bakery—with the best name: Sugar Daddy's!—and is convinced he's cursed. At age 30, he's never had good luck in love and is still a virgin. What do you think Titus's uneventful love life adds to him as a character? And what does Danica find so intriguing about him?
Courtney Milan blurbed this book and she said it makes you believe in soulmates from the start. That's kind of what I'm going for, frankly. I was writing a story about two people who see each and just…click, and go, "Yeah, this is my missing piece. I know I'm getting ahead of myself, let's wait and see if we're as compatible as I feel like we are," but no amount of logic can sweep away the sense that these two belong together. Because they do. I could say more about the curse, but that would be a spoiler. In terms of Titus's curse impacting his life, I wouldn't call his love life uneventful. It's rather been disastrous to the point that he's seriously gun-shy. He has major trust issues and he's anxious and needy while trying not to freak Danica out with his desperate yearning to be loved. If I had to nail down what it is about Titus that Danica loves? He's sweet and kind and genuine, plus he's generous—with both his time and his emotions. He gives back to the community; he loves his family. He doesn't play games, and he's so honest that my heart aches for him. What's not to adore?
Witches are having a moment in the romance genre and we are here for it! Who are some of your favorite witches in pop culture (books/TV/movies/etc.)? Did any of your favorites inspire Danica and her family?
I used to watch Bewitched in returns as a kid, and I watched the first iteration of Sabrina the Teenaged Witch. (Didn't finish the reboot). I've also seen The Craft, a few episodes of Charmed, and I've watched Practical Magic and Hocus Pocus. I can't say that any of those inspired my world. Mainly, I wanted to create a world where witches were all about sisterhood and being there for each other, and honestly, marriage can become an issue even for normal friendships. Like, if you're the only single person and all your friends have gotten married, it's easy to drift because you don't have as much as common anymore. I wanted the coven to be as important as marriage in a witch's life, bonds of sisterhood that couldn't be broken, even by a romantic one.
Do you have any writing advice for the aspiring authors out there?
If this is your dream, don't ever give up, even if you're the only one who believes you can do it. There's no guarantee of success but quitting ensures failure. Believe in yourself and read (or listen) to a lot of books.
What can readers expect from you next?
BOSS WITCH is coming from Sourcebooks Casablanca in April 2022. It's about Clementine and Gavin.
Rapid Fire Random Questions
What's the best live performance you've ever seen?: Prince, 1988.
Biggest Pet Peeve: People who yell at customer service personnel
Writing advice you live by: Keep writing. Don't give up, and don't overthink it. You can fix it later.
If you could have a magical power, what would it be?: Teleportation. I'd never fly anywhere again.
Gold or silver?: Silver.
Favorite outdoor activity: Does napping on my terrace count? If it doesn't, then I also enjoy gardening.
Do you have or have you had a nickname?: My husband calls me Bunny. I'll give the PG explanation; I can wriggle my nose like a rabbit.
Favorite holiday: Tough one. I'll say Christmas. I love baking and decorating the tree, plus spiral ham is so tasty.
A book you wish you could read again for the first time: A WRINKLE IN TIME
You have a totally free afternoon - no deadlines, no obligations, no Twitter notifications! What do you do?:
I'm either playing a video game, reading, or watching a Korean drama. Maybe all three but sequentially, not all at once.
Fix-It Witches #1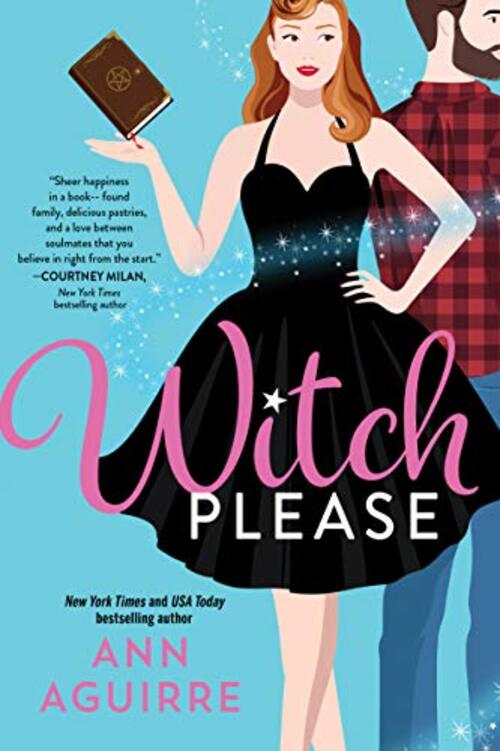 Practical Magic meets Gilmore Girls in this adorable witchy rom-com with:
A bisexual virgin baker with a curse
A witch looking to avoid romantic entanglements
And a chemistry between them that causes literal sparks
Danica Waterhouse is a fully modern witch—daughter, granddaughter, cousin, and co-owner of the Fix-It Witches, a magical tech repair shop. After a messy breakup that included way too much family "feedback," Danica made a pact with her cousin: they'll keep their hearts protected and have fun, without involving any of the overly opinionated Waterhouse matriarchs. Danica is more than a little exhausted navigating a long-standing family feud where Gram thinks the only good mundane is a dead one and Danica's mother weaves floral crowns for anyone who crosses her path.
Three blocks down from the Fix-It Witches, Titus Winnaker, owner of Sugar Daddy's bakery, has family trouble of his own. After a tragic loss, all he's got left is his sister, the bakery, and a lifetime of terrible luck in love. Sure, business is sweet, but he can't seem to shake the romantic curse that's left him past thirty and still a virgin. He's decided he's doomed to be forever alone.
Until he meets Danica Waterhouse. The sparks are instant, their attraction irresistible. For him, she's the one. To her, he's a firebomb thrown in the middle of a family war. Can a modern witch find love with an old-fashioned mundane who refuses to settle for anything less than forever?
Romance Comedy [Sourcebooks Casablanca, On Sale: September 7, 2021, Trade Size / e-Book, ISBN: 9781728240169 / eISBN: 9781728240176]
WITCH PLEASE is a new lighthearted delight!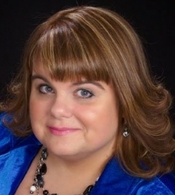 New York Times and USA Today bestselling author Ann Aguirre has been a clown, a clerk, a savior of stray kittens, and a voice actress, not necessarily in that order. She grew up in a yellow house across from a cornfield, but now she lives in Mexico with her family. She writes all kinds of genre fiction, but she has an eternal soft spot for a happily ever after.
***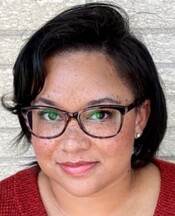 Danielle Jackson is a contemporary romance author (her debut novel with Berkley will be out in 2022!), avid reader, lackluster-yet-mighty crafter, and accomplished TV binge-watcher.
Once upon a time, she was a publisher publicist and continues to cultivate her love of books and reading by chatting with the best authors in the business as the Editorial Manager of Fresh Fiction and co-host of the Fresh Fiction podcast. Danielle is one of the Boozy Book Broads, a monthly author chat show streamed live on YouTube. She also moderates panels, interviews authors, and hosts a book club at Love's Sweet Arrow, the romance-focused independent bookstore.
Danielle lives in Chicagoland with her very own romance hero husband, darling daughter, and two tempestuous cats. Follow her on Twitter and Instagram, @DJacksonBooks.
1 comment posted.