"WITCH PLEASE is a new lighthearted delight!"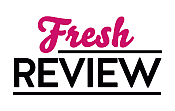 Reviewed by Annie Tegelan
Posted September 4, 2021

Romance Comedy | Romance Paranormal
Ann Aguirre is back with a brand new witchy series! WITCH PLEASE is the first book in a new Rom-Com series. It combines elements of the paranormal with a lighthearted and hilarious theme, which is quite different from Aguirre's typical writing style.
Usually, her books are quite serious in tone and have an Urban Fantasy or Sci-Fi twist to it. But this one was intriguing since it looks like Aguirre is trying something totally new. That being said, I had no idea what to expect when it came to this new series.
I enjoyed some aspects of the book but felt like I wasn't used to the writing style. Since this is only the first book, I think the author's writing style will develop more as the series goes on. But for this particular book, it did feel a little lost at times. The pacing skips and then lags in other places, but since this isn't an Urban Fantasy, I can still accept it somewhat.
I'm looking forward to the next book purely because I have been a fan of Aguirre's writing for many years, so I look forward to seeing what else she has up her sleeve for this new challenge. I'm hoping it will grip me even more than her last books!
SUMMARY
Practical Magic meets Gilmore Girls in this adorable witchy rom-com with:
A bisexual virgin baker with a curse
A witch looking to avoid romantic entanglements
And a chemistry between them that causes literal sparks
Danica Waterhouse is a fully modern witch—daughter, granddaughter, cousin, and co-owner of the Fix-It Witches, a magical tech repair shop. After a messy breakup that included way too much family "feedback," Danica made a pact with her cousin: they'll keep their hearts protected and have fun, without involving any of the overly opinionated Waterhouse matriarchs. Danica is more than a little exhausted navigating a long-standing family feud where Gram thinks the only good mundane is a dead one and Danica's mother weaves floral crowns for anyone who crosses her path.
Three blocks down from the Fix-It Witches, Titus Winnaker, owner of Sugar Daddy's bakery, has family trouble of his own. After a tragic loss, all he's got left is his sister, the bakery, and a lifetime of terrible luck in love. Sure, business is sweet, but he can't seem to shake the romantic curse that's left him past thirty and still a virgin. He's decided he's doomed to be forever alone.
Until he meets Danica Waterhouse. The sparks are instant, their attraction irresistible. For him, she's the one. To her, he's a firebomb thrown in the middle of a family war. Can a modern witch find love with an old-fashioned mundane who refuses to settle for anything less than forever?
---
What do you think about this review?
Comments
No comments posted.

Registered users may leave comments.
Log in or register now!