Instead of trying to find your perfect match in a dating app, we bring you the "Author-Reader Match" where we introduce you to authors as a reader you may fall in love with. It's our great pleasure to present Stephanie Rowe!
***
Writes:
I write contemporary romance across a range of genres: dark paranormal, funny paranormal, small-town Maine, cowboy, and suspense. The genres may change, but all of my stories have women who find the strength we are all fighting to find in ourselves. Women who find the love they deserve, but long ago gave up finding. The heroes are dangerous, but they are loyal, honorable, and treat their women with all the reverence, support, and kindness any woman would dream of. There's always a bit of humor as well because sometimes we need a spark of laughter to get through the day. My newest book, a dark paranormal romance titled, Darkness Awakened: Reimagined is a stunningly sexy, action-packed paranormal romance between forced mates which reveals the power of true love against the darkest evil.
About:
I've been writing romance novels for ages, and I've been a reader for even longer! I have three awesome dogs who snuggle on the couch with me while I write. I'm a five-time nominee and 2018 winner of the RITA® Award, the highest award in romance fiction.
What I'm looking for in my ideal reader match:
Believes in a sigh-worthy happily ever after.
Loves to read about strong women, even if they have hit rock bottom.
Believes in love!
Adores a strong, loyal hero whose heart is scarred, but he's ready to be healed by love.
Is ready to dive into emotional stories that dig deep into the soul on the way toward the glorious, well-earned, happy ending.
What to expect if we're compatible:
Books in a range of genres. Something for everyone!
A bit of profanity. Did you know it's a proven fact swearing is a sign of genius?
A bit of steam, but not over the top.
Humor interwoven in every book to some degree, some more than others, but it's always there!
Sleep-deprived nights once you start reading!
Feeling better about life after you finish one of my books. Don't we all need that right now?
Order of the Blade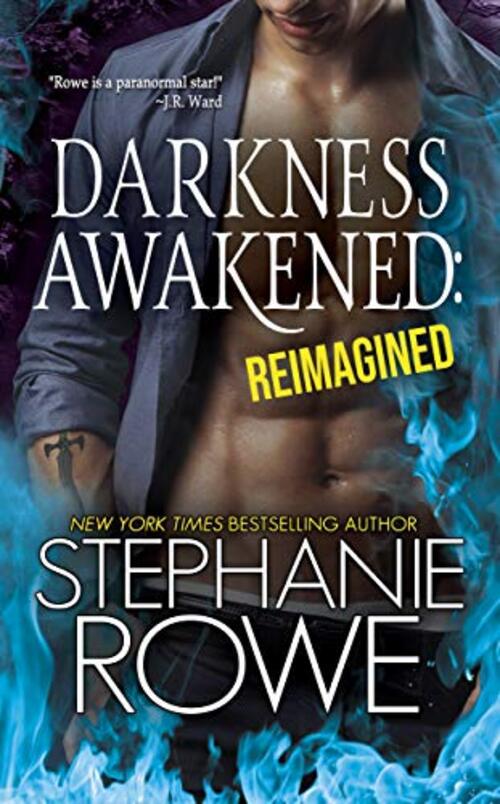 In this highly anticipated addition to the RITA® Award-winning Order of the Blade series, this stunningly sexy, action-packed paranormal romance between forced mates reveals the power of true love against the darkest evil, by New York Times bestselling author Stephanie Rowe.
Ajax Steele has fought against evil for centuries, a brutal life that commanded the ultimate sacrifice. When a dangerous enemy resurfaces, Ajax must sever ties with his team and go deep to stop him. His only chance? Team up with the alluringly sexy woman destined to kill him the moment they fall in love.
Cursed with a rare magic, Madison Locke has spent her life on the run from assassins, living in the shadows to conceal a terrible secret. But when her sister is kidnapped by a merciless hunter, Madison must emerge from hiding to save her. To succeed, she must recruit the help of a dangerously tempting warrior who awakens a burning hunger inside her that threatens them both.
A silken caress. A steaming kiss. Can the two fated enemies survive their deadly mate bond and save those they love?
Author's Note: Perfect for brand-new readers to the series and avid fans, Darkness Awakened: Reimagined tells the story of Darkness Awakened in an entirely new way. Early readers claim it is even better than the original. Are they right? You decide.
Romance Paranormal [Author Self-Published, On Sale: November 3, 2020, e-Book, / ]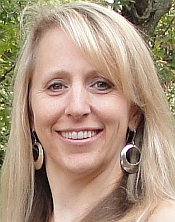 Four-time RITA® Award nominee and Golden Heart® Award winner Stephanie Rowe is a nationally bestselling author of more than 40 novels, including her dark paranormal Order of the Blade series about immortal warriors, and her new NightHunter vampire series. Stephanie has received coveted starred reviews from Booklist, and Publishers Weekly has called her work "[a] genre-twister that will make readers...rabid for more." Stephanie also writes a thrilling romantic suspense series set in Alaska. Publisher's Weekly praised the series debut, ICE, as a "thrilling entry into romantic suspense," and Fresh Fiction called ICE an "edgy, sexy and gripping thriller." Equally as intense and sexy are Stephanie's contemporary romance novels, set in the fictional town of Birch Crossing, Maine.
1 comment posted.