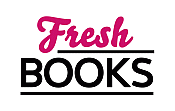 December's Must-Reads: Top Books to Close Out the Year with a Bang
Stephanie Rowe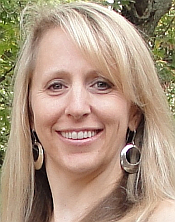 Blogging at Fresh Fiction
Stephanie Rowe | Author-Reader Match: DARKNESS AWAKENED: REIMAGINED
November 5, 2020
Instead of trying to find your perfect match in a dating app, we bring you the "Author-Reader Match" where Read More...
Stephanie Rowe | Writing in Different Genres
January 26, 2012
What do the following all have in common? SATIRICAL FUN: The Soulfire Series Read More...
Stephanie Rowe | Top 10 Reasons to Fall In Love with Jarvis Swain
July 21, 2011
Top Ten Reasons why readers will fall in love with Jarvis Swain, the hero of TOUCH Read More...
Stephanie Rowe | Taking a long road
January 12, 2011
My January release, KISS AT YOUR OWN RISK, is my first paranormal romance release in Read More...
Four-time RITA® Award nominee and Golden Heart® Award winner Stephanie Rowe is a nationally bestselling author of more than 40 novels, including her dark paranormal Order of the Blade series about immortal warriors, and her new NightHunter vampire series. Stephanie has received coveted starred reviews from Booklist, and Publishers Weekly has called her work "[a] genre-twister that will make readers...rabid for more." Stephanie also writes a thrilling romantic suspense series set in Alaska. Publisher's Weekly praised the series debut, ICE, as a "thrilling entry into romantic suspense," and Fresh Fiction called ICE an "edgy, sexy and gripping thriller." Equally as intense and sexy are Stephanie's contemporary romance novels, set in the fictional town of Birch Crossing, Maine.
Log In to see more information about Stephanie Rowe
Log in or register now!
Series
Soulfire | Alaska Heat | Wyoming Rebels | Order of the Blade
Books:
A Real Cowboy for the Holidays, November 2021
Wyoming Rebels #9
e-Book
A Real Cowboy Always Protects, June 2021
Wyoming Rebels #8
e-Book
Darkness Awakened: Reimagined, November 2020
Order of the Blade
e-Book
A Real Cowboy Always Trusts His Heart, October 2019
Wyoming Rebels #7
e-Book
A Real Cowboy for Christmas, November 2017
Wyoming Rebels #6
e-Book
A Real Cowboy Loves Forever, August 2017
Wyoming Rebels #5
e-Book
Hunt the Darkness, February 2017
Order of the Blade #11
Paperback / e-Book
A Real Cowboy Never Walks Away, September 2016
Wyoming Rebels #4
e-Book
A Real Cowboy Rides a Motorcycle, September 2015
Wyoming Rebels #3
e-Book
A Real Cowboy Knows How to Kiss, August 2015
Wyoming Rebels #2
Paperback / e-Book
A Real Cowboy Never Says No, July 2015
Wyoming Rebels #1
Paperback / e-Book
Romancing the Paranormal, May 2015
e-Book
Not Quite Dead, November 2014
NightHunter #1
e-Book
The Feel Good Life, January 2012
e-Book
Ice, January 2012
Alaskan Heat #1
e-Book (reprint)
Hold Me If You Can, January 2012
Soulfire #3
Paperback / e-Book
Penelope Moonswoggle, The Girl Who Could Not Ride A Dragon, November 2011
e-Book
Putting Boys on the Edge, November 2011
e-Book (reprint)
Touch If You Dare, July 2011
Soulfire #2
Paperback
Kiss At Your Own Risk, January 2011
Soulfire #1
Mass Market Paperback / e-Book
Chill, December 2009
Alaskan Pilots #2
Mass Market Paperback
Ice, July 2009
Alaskan Pilots #1
Mass Market Paperback
Sex & the Immortal Bad Boy, November 2007
Mass Market Paperback
He Loves Me, He Loves Me Hot, May 2007
Mass Market Paperback
If the Shoe Fits, January 2007
Mass Market Paperback
Must Love Dragons, November 2006
Paperback
Date Me, Baby, One More Time, May 2006
Paperback
The Sharpest Edge, January 2006
Harlequin Intrigue 896
Paperback