1--What's the name of your latest release?
2--What is it about?
After a terrible tragedy, Jake Lowell flees his home. But he leaves behind the girl he loves.
3--What word best describes your heroine?
Adaptable. . .
4--What makes your hero irresistible?
He feels things deeply, even when he can't show his emotions.
5--Who are the people your main characters turn to when they need help?
For Nikki, it's her mom. Jake turns to no one. He lives life on his own.
6--What do you love about the setting of your book?
I had to brush up on New Jersey, because I haven't spent time there.
7--Are you a plotter (follow an outline) or a pantster (write by the seat of your pants)?
Pantser all the way!
8--What is an ideal writing day for you?
Putter in the morning, chores, email, etc. Then hit the writing hard in the afternoon. If my husband has night meetings, I'll write a lot more after dinner.
9--Do you listen to music while you write, need total silence, or do you have the TV on?
Total silence. . .
10-- How do you approach research?
I Google everything!! And I mostly write about places I've traveled.
11--What is your publishing journey story?
Took me many rejections. Sold 3 books on my own. Then got an agent. Quit my job in the fall of 2002 to write fulltime.
12--Do you have critique partners/writing groups you want to give a shout-out to?
I don't. . .
13--What are the most frustrating things about being an author?
Having to deal with a website and promotion.
14--What's your favorite scent?
That's hard. But I'll say live Christmas trees. . .
15--What movie will you watch no matter what if it's on TV?
Independence Day.
16--Do you like breakfast, lunch, or dinner best?
Dinner
17--What's one thing you wish you knew more about?
How my Scott relatives emigrated from Scotland.
18--What's the silliest thing you've recently done?
Eaten a very nice anniversary meal in a parking lot because of Covid. . .
19--What can readers expect from you next?
I have at least three and usually four releases every year. In 2020, it's been five. Please check out my website for any you might have missed!
20--How can readers reach you?
www.facebook.com/JaniceSMayard
email: [email protected]
www.facebook.com/JaniceMaynardReaderpage
www.Instagram.com/theRealJaniceMaynard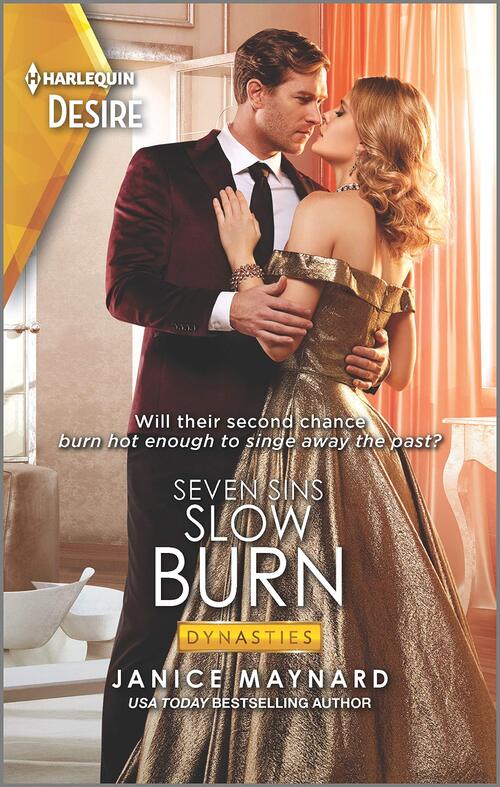 Will their second chance burn hot enough to singe away the past? Only in this Dynasties: Seven Sins novel from USA TODAY bestselling author Janice Maynard!
The prodigal playboy is back
and nothing is the same. . .
. . . except the attraction that still sizzles between Jake Lowell and the woman he left behind. But the globe-trotting bachelor is in for a surprise! Nikki Reardon is now a mother--to the daughter he never knew. He once blamed Nikki for the fall of his iconic family. . . now he can't resist her. Will their slow burn spark a second chance or burn down all they hold dear?
From Harlequin Desire: Luxury, scandal, desire--welcome to the lives of the American elite.
A DYNASTIES NOVEL
Is passion the only path to redemption?
Romance Series | Romance Billionaire | Romance Contemporary [Harlequin Desire, On Sale: November 10, 2020, Mass Market Paperback / e-Book, ISBN: 9781335209450 / eISBN: 9781488063244]
A emotionally-charged happily ever after. . .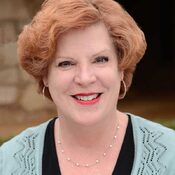 Janice Maynard knew she loved books and writing by the time she was eight years old. But it took multiple rejections and many years of trying before she sold her first three novels. After teaching kindergarten and second grade for a number of years, Janice took a leap of faith and quit her day job. Since then she has written and sold over forty-five books and novellas. Her publishers include Harlequin, Kensington, Penguin, and Berkley.
Janice lives in east Tennessee with her husband, Charles. They love hiking, traveling, and spending time with family.
1 comment posted.