Writers search for ways to add professionalism to their writing. They explore technique, study the how-to guides, and invest in quality software that helps them create dynamic fiction and nonfiction.
The following 10 guidelines are proven methods to deepen the craft of writing.
Develop three sentences describing the writing project. As difficult as this may sound, the clarity and conciseness not only help the writer focus on the writing project but also serve as a great pitch to share with others.
Incorporate the five senses. Today's readers yearn for an adventure. If the project is fiction, the reader must experience the story. If the project is nonfiction, the reader needs to be rooted in the material.
Instill proper grammar. Nothing is more frustrating or throws a reader out of the experience more than poor grammar and punctuation. With textbooks and websites available to teach and correct our errors, there isn't an excuse. My go-to editing tool is prowritingaid.com. I also value the word frequency counter at http://www.writewords.org.uk/word_count.asp. Paste a document into the site and it lists the number of times every word is used.
Network with other writers. Most creative types see life with a bit of quirkiness. The truth is, we have a distinct perspective on the world that allows us to communicate through the written word. Creative people feel and experience life differently. When we can share our thoughts with like minds, we're encouraged and inspired to continue. Consider forming a writers' group for adults or kids.
Nurture the writer's voice. Each person has a unique way of stringing together words. It's the writer's brand as sure as a hot iron sears the page. The best way to develop our voice is to keep writing.
Seek opportunities for your inner writer to imagine. Some of my best writing happens when I close my eyes and type. Initiate prompts with heartfelt questions. Place the writer in various settings. Explore the sensory perception of nature.
Read. Underline passages that thrill you. Study favorite books like a workbook. Analyze why the writer has captured your attention. Those who seek publication have a need to know what's hitting the bestseller lists and figure out why.
Research is critical for every area of the project, always more than what the writing requires. Just like we enjoy expressing our views about our life's work, so do those who specialize in our areas of research. Don't ignore this critical part of writing. I've been to southern Sudan, ridden the line with the border patrol in McAllen, interviewed treasure hunters in West Texas, explored the Appalachian area, interviewed Secret Service agents, forged an ongoing relationship with Houston's FBI, taken Houston's FBI Citizens Academy and Houston's ATF Citizens Academy, and done whatever else it takes to write a credible story.
Value "show, don't tell" by creating an evocative experience for the reader. This means showing emotion through body language and understanding the power of color, numbers, and other symbolism techniques.
Edit. Consider a critique partner, writing group, special writer's software, or text-to-voice software, such as Ghost Reader.
What ways have you discovered to deepen your craft?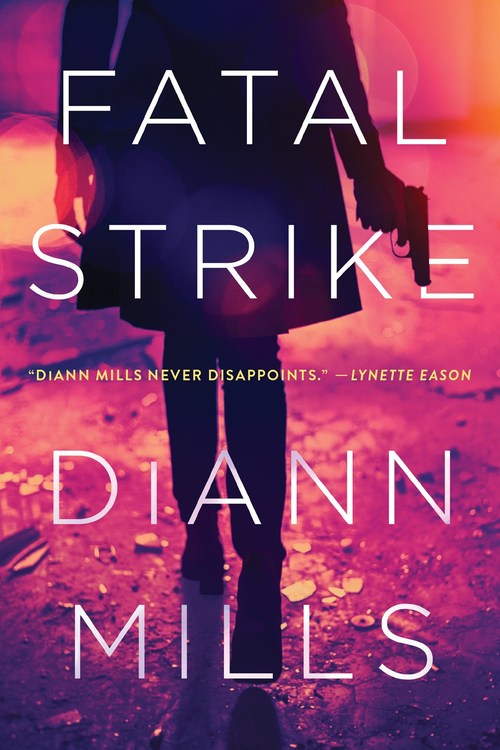 A new romantic suspense novel from bestselling author DiAnn Mills.
Theres a killer on the loose in Galveston, targeting law enforcement officials and using a fatal injection of snake venom to take them down. Authorities have reasons to believe the Veneno gang is behind the hits, and FBI Agents Leah Riesel and Jon Colbert team up to track down those responsible. Their best lead is an eyewitness who identifies a young man dumping the third body on a church doorstep. But their suspect has gone into hiding, and those closest to him are reluctant to reveal anything that might help investigators find him.
As Leah and Jon check connections among the victims and dig deeper into motives, they discover appearances may be deceiving. Someone is desperate to keep their secrets hidden, and Leah and Jon must face their greatest fears in order to stop the next fatal strike.
Inspirational Mystery | Romance Suspense [Tyndale House Publishers, On Sale: September 3, 2019, Paperback / e-Book, ISBN: 9781496427106 / eISBN: 9781496427120]
Is our fatal strike the poison of disbelief?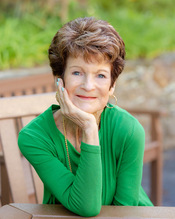 Expect an Adventure
DiAnn Mills is a bestselling author who believes her readers should expect an adventure. She is a storyteller and creates action-packed, suspense-filled novels to thrill readers. Her titles have appeared on the CBA and ECPA bestseller lists; won two Christy Awards; and been finalists for the RITA, Daphne Du Maurier, Inspirational Readers' Choice, and Carol award contests.
DiAnn is a founding board member of the American Christian Fiction Writers, a member of Advanced Writers and Speakers Association, Mystery Writers of America, Sisters in Crime, and International Thriller Writers. She is Director of The Blue Ridge Mountain Christian Writers Conference, Mountainside Marketing Conference, and Mountainside Novelist Retreat with social media specialist Edie Melson where she continues her passion of helping other writers be successful. She speaks to various groups and teaches writing workshops around the country.
1 comment posted.