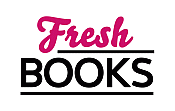 Your August adventures in reading
"Is our fatal strike the poison of disbelief?"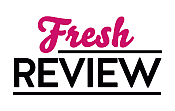 Reviewed by Viki Ferrell
Posted August 5, 2019

Inspirational Mystery | Romance Suspense
Leah Riesel and Jon Colbert are called into action in Galveston, TX to take out two kidnappers when hostage negotiations fail. Both agents are top snipers for the FBI. Before the smoke clears and the paperwork is done, Leah and Jon, who have never worked together before, are asked to investigate the third murder here in Galveston in three days. A police officer, an attorney and now a judge have all been killed with lethal injections of rattlesnake poison. Leah and Jon hit the ground running and start their interviews with the only eyewitness to the judge's body being dumped on the church steps. It seems that this eyewitness clearly saw Dylan Ortega dump the body and leave, and he has home surveillance video footage to prove it.
Dylan is just getting his life back together after spending a little time behind bars. No one in the community can believe he could possibly be the killer. However, the investigation seems to indicate he is a part of the Veneno gang whose mission is re-conquista, to take Texas back for Mexico. But a larger question looms … how is this gang being funded? The further Leah and Jon dig into this murder, the more complicated the relationships of the people involved in Dylan's life becomes. Dylan is on the lam. Can Leah and Jon find him and/or find the murderer and discover the real agenda of this gang?
DiAnn Mills is a master at police procedural thrillers, and FATAL STRIKE is no exception. She opens the story with a gripping scene, and the intensity never lets up. Fast-paced and riveting action flow throughout to keep the reader engaged and turning pages. Although Leah and Jon are strong, determined characters, they each hold onto secrets from their past that still haunts them. While working through those secrets and the case, the agents find an attraction to each other. Can they detach mentally, work the case, and keep it professional? FATAL STRIKE is a story about shame and forgiveness; about making mistakes, recovering from them, and moving forward. This inspirational thriller asks the question … can you offer up lip service to God with your life full of toxins? FATAL STRIKE is a great read … don't miss it!
SUMMARY
A new romantic suspense novel from bestselling author DiAnn Mills.

Theres a killer on the loose in Galveston, targeting law enforcement officials and using a fatal injection of snake venom to take them down. Authorities have reasons to believe the Veneno gang is behind the hits, and FBI Agents Leah Riesel and Jon Colbert team up to track down those responsible. Their best lead is an eyewitness who identifies a young man dumping the third body on a church doorstep. But their suspect has gone into hiding, and those closest to him are reluctant to reveal anything that might help investigators find him.

As Leah and Jon check connections among the victims and dig deeper into motives, they discover appearances may be deceiving. Someone is desperate to keep their secrets hidden, and Leah and Jon must face their greatest fears in order to stop the next fatal strike.
---
What do you think about this review?
Comments
No comments posted.

Registered users may leave comments.
Log in or register now!