Many thanks to Christi Caldwell for joining us on the blog today!
Welcome to the Fresh Fiction blog! Can you tell us a bit about the Wicked Wallflowers series, and your most recent release, THE BLUESTOCKING?
Thank you so much for having me! The Wicked Wallflowers world is one that's been so refreshing and rewarding for me as an author to write in. It's set in the late Regency era, however, it explores life outside of the ton. Many times readers picture ballrooms and rides in Hyde Park when thinking of Regency romance, and though we have glimpses of that in my Wicked Wallflowers books, they really move so much deeper, looking at how people born outside the nobility lived...and struggled.
In The Bluestocking, for example, I've paired Gertrude Killoran, the clever, partially blind, oldest sister of a gaming hell family with her family's greatest rival...the Marquess of Maddock...known as the Mad Marquess. A man whose wife and unborn child were killed by Gertrude's late father, and whose son was kidnapped and absorbed into the Killoran gang. It's a very raw and real story that brings an HEA not only to Gertrude and Edwin as individuals but the pair of them and Stephen...as a family.
Gertrude Killoran is perceived to be timid and soft-spoken, but she's fiercely protective of her adopted brother, Stephen. Did Gertrude always have this incredibly strong side to her, and why did she keep it seemingly hidden?
I believe that life experiences shape individuals, and I don't see my characters as any different. For me, Gertrude, like all people, evolves as a person. I'd argue that her strength is always there and reveals itself in different ways. But in The Bluestocking we see her grow as a person in a way that highlights her strengths.
Lord Edwin, the so-called "Mad Marquess," has quite the reputation because of an incident in his past. How did this discretion form the man he has become, and how did that affect the way he interacts with Gertrude?
Before I wrote their book, I sat with the hero and heroine for a long time and considered their relationship from every angle. It's a tricky dynamic to balance pairing a hero with the daughter of a family he holds responsible for his late wife's death. To stay true to a believable love between them, theirs could never be an insta-love relationship. It was important for me that Gertrude and Edwin's story would reveal the preexisting views they each held for one another, and gradually break those down in a way that felt and was authentic. Â Â Â Â Â Â Â Â 
Enemies-to- Lovers is always such a delicious storyline! What are some of your favorite romance tropes to read?
I LOVE marriage of convenience stories! I also adore the friends to lovers trope.
 I love how you've started to share your favorite books to read with your family on your Facebook page! I have a 4-year-old daughter who adores reading, so I'll be taking notes. What was your favorite book (or books) from childhood!
Thank you!! Reading and books are both so important to our family and it just occurred to me one day that I have all these books our children adore that they really should be shared. As a little girl, Goodnight Moon was my favorite. I still have the original copy my nana purchased and inscribed for me when I was a girl. I always say I discovered paranormal at age 11 when I read My Friend the Vampire! I was also a HUUUUGE fan of the Sweet Valley High series!
I saw on Twitter that you recently celebrated a birthday! What did you do to celebrate?
Over the past few years, we've made a tradition of heading down South to visit my in-laws' home. This year, I turned 40 and they surprised me with an early morning road trip to the Magic Kingdom. It was (pardon the pun) magical!
What can readers expect from you next?
I have another title coming the end of June--A Matchmaker For A Marquess. This title is part of my Heart of a Scandal series. It's a very light, summer-set story that features an almost thirty-year old heroine who works as a matchmaker. She's going to fall hard for her best friend's younger brother.
Rapid Fire Random Questions
Favorite animal: Horses!
Coffee or tea: Tea! (iced)
Favorite book to re-read: The Secret by Julie Garwood
Beach or mountains: Beach
When you were younger, what did you want to be when you grew up?: An author or Broadway actress!
Dream vacation: A month spent in the English countryside in a small cottage!
Aside from reading and writing, what are your hobbies?:
I've started going to pottery painting with my twin five-year old's! We have a great time!
Five people you'd invite to your book club (dead or alive): My Nana Lil who always believed I'd be published but was never able to see it herself. Lin-Manuel Miranda. Jane Austen. Oprah Winfrey. Julie Garwood.
Favorite movie: About a Boy
You have a totally free afternoon - no deadlines, no obligations, no Twitter notifications!  What do you do?: I spend the afternoon at the beach with my little ones!
Wicked Wallflowers Book 4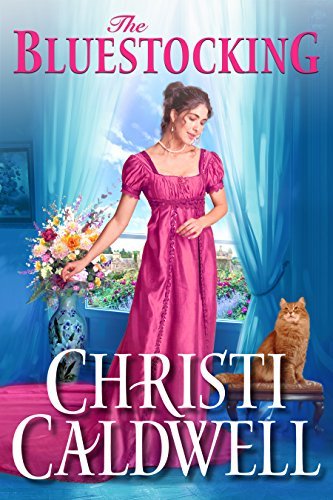 Two damaged hearts learn there's a fine line between love and hate in a Wicked Wallflowers novel from USA Today bestselling author Christi Caldwell.
Gertrude, the eldest Killoran sister, has spent a lifetime being underestimated—especially by her own family. She may seem as vulnerable as a kitten, but given the chance, she can be as fierce as a tiger. Her adopted brother, Stephen, has just been snatched back by his true father, and she'll be damned if she relinquishes the boy to the man reviled throughout London as the Mad Marquess.
Still haunted by a deadly tragedy that left him publicly despised, Lord Edwin holds only hatred for the Killorans—the people he believes kidnapped his son. And not one of them will ever see the boy again. But when Gertrude forces her way into the household and stubbornly insists that she remain as Stephen's governess, Edwin believes he may have found someone madder than himself.
With every moment he shares with the tenderhearted Gertrude, Edwin's anger softens into admiration…and more. Is it possible that the woman he loathed may be the only person who can heal his broken soul?
Romance Historical [Montlake Romance, On Sale: May 7, 2019, e-Book, ISBN: 9781503904071 / ]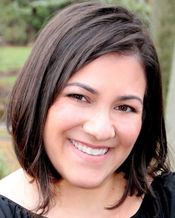 USA Today Bestselling author, Christi Caldwell blames Judith McNaught's "Whitney, My Love," for luring her into the world of historical romance. While sitting in her graduate school apartment at the University of Connecticut, Christi decided to set aside her notes and try her hand at writing romance. She believes the most perfect heroes and heroines have imperfections and she rather enjoys tormenting them before crafting a well-deserved happily ever after!
Christi makes her home in Southern Connecticut where she spends her time writing, chasing around her feisty son and caring for her twin princesses in training!
***
Fresh Fiction Editorial Manager Danielle Dresser is an avid reader, lackluster-yet-mighty crafter, and accomplished TV binge-watcher. Once upon a time, she was a publisher publicist and continues to cultivate her love of books and reading by chatting with the best authors in the business. She lives in Chicagoland with her very own romance hero husband, darling daughter, and two tempestuous cats. Follow her on Twitter and Instagram, @dj_dresser.
1 comment posted.
I do believe life experiences shape us as individuals but also for our future!!!
(Margo Beredjiklian 1:33pm May 7, 2019)